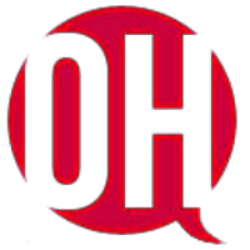 Need an OMT! recipe F-A-S-T?!
Tired of using a search bar, clicking into the correct post, scrolling down to find the recipe, copy/pasting/printing/saving those badboys?
Is $5 worth the time you'd spend searching and printing and generally futzing to find them?
RHETORICAL, PEOPLE!
Off course it is.
I'm here to HALP!
Get 10 of OMT!'s most Pinned/printed/searched for nuggets of deliciousness, in less time than it takes to search for, find, and save just one must-have recipe.
Now!
Yep, I have a handy button for that!
▼
Includes These Favs:
~ Grilled Potatoes (such a simple versatile dish – with no container to clean!)
~ Scottish Shortbread (kilt not required!)
~ Ham with Pineapple Glaze (the glaze…oh, momma…the glaze)
~ Self-Dressing Salad (I like a self-sufficient dish)
~ Texas Chocolate Sheetcake (yehaw, y'all!)
~ Strawberry Smoothie (no added sugar – yep)
~ How to Brine a Turkey (without flooding your garage!)
~ Cake Filling (sounds boring, but you'll wanna take a spoon and hide in a closet and eat the entire bowl yourself…not that I've ever done that)
~ Manhattan Cheesecake (I say this with no intended hyperbole: this cheesecake is life-changing.)
~ Pork Ribs (OMT!'s most requested recipe – for good reason: it's easy, feeds a crowd, makes excellent leftovers and is delish)
So much deliciousness, gathered together in one convenient spot. Ain't it grand!
BUT WAIT! THERE'S MORE!
The recipes also include bonus Pro Tips!
Life is too short to not be a pro. Be a pro!
Go on. Git. You've already spent too much valuable time reading my hypnotizing sales pitch.
Grab the download NOW!
Your life is busy.
Say No! to searching. No! to printing. No! to futzing.
Say YAAAAS! to OMT's! Top 10 Most Searched Recipes (with bonus pro tips!).
It's 10 delicious reasons to get in the kitchen.