From now until Christmas, come here on Wednesdays to find sometimes weirdly wonderful, but mostly amazing must haves for everyone on your list.
~ A gentle reminder: OMT! uses Amazon referral links. When you do your shopping through the Amazon links on this page, you support the blog at no cost to yourself. It's much appreciated!~
Today, we fall into the weirdly wonderful camp and I have to give credit to Boy for sending me this link back in the summer. Gives you insight into what makes us lol, right?
What says MERRY CHRISTMAS more than two neekid peeps doing who knows what behind a towel? NOTHING!
MERRY CHRISTMAS! Pass the towel!
Ahem, presenting the Butt Face Towel: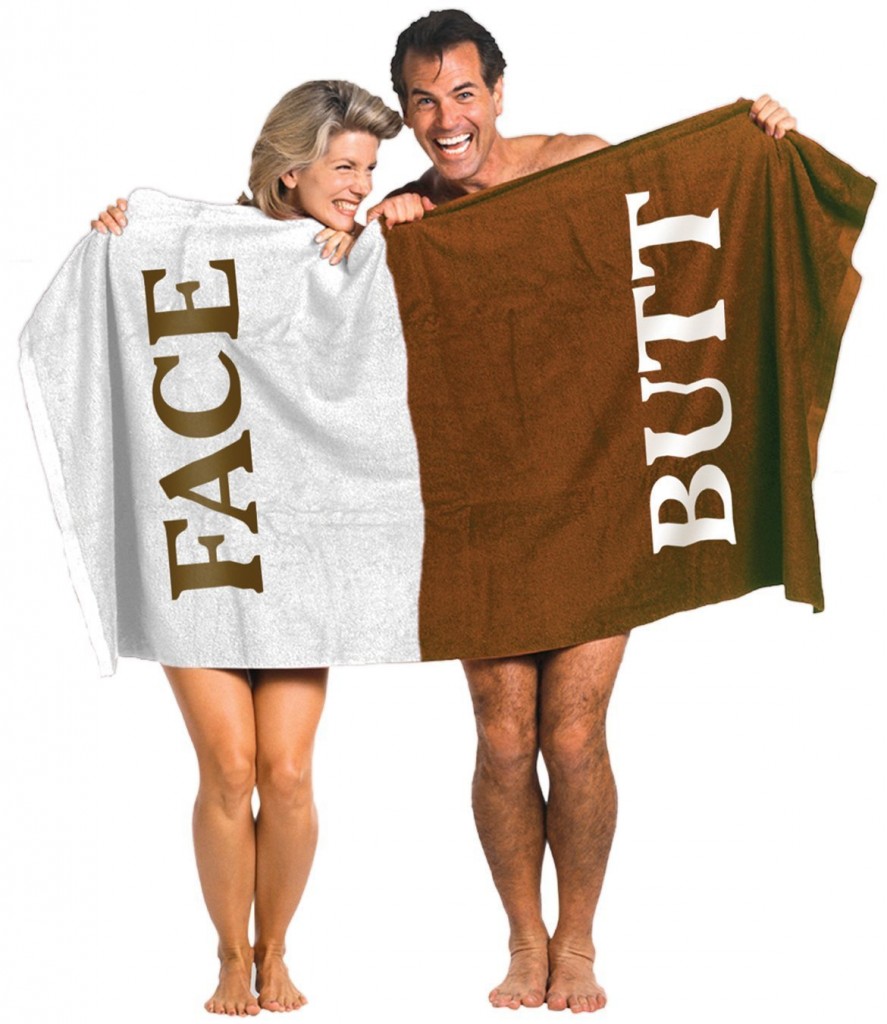 (source: AMAZON)
CAVEAT: This is more of a stocking stuffer/gag gift, as the measurements are smaller than a normal-sized adult towel. It's the one thing that annoys me about the pic, but the rest of it just makes me laugh. Things be a'danglin' y'all! Not to be confused with a'donglin'.
PRODUCT INFO: It's 100% cotton and measures about 44″ x 25″. Which is about 3.6 feet x 2-ish feet.
I'm seriously considering getting The German one of these for her stocking. I can hear her now:
TG: PAT-TEE! Have you no shame?!
Me: Mom, I think we established this years ago. No. No shame.
If the towel isn't enough of a weirdly wonderful gift, if you need to take the fun one step further, how about this: Butt Face Soap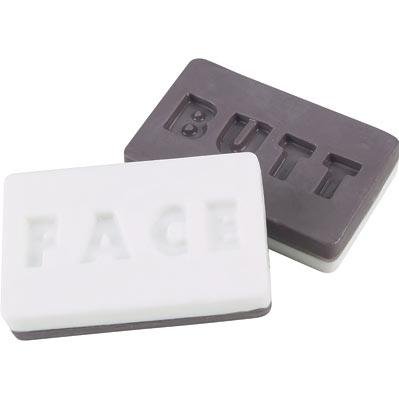 (source: Amazon)
Can y'all tell I was raised with dingos (boys)? This stuff is comedy gold!
Happy Stocking Stuffing, y'all!