Teething babies can present loud moments of distress.  Who hasn't picked up the closest, safest, item for baby to chew on, to sooth their sore gums and our sore ears?!
Now, no one has to suffer: Chew beads to the rescue!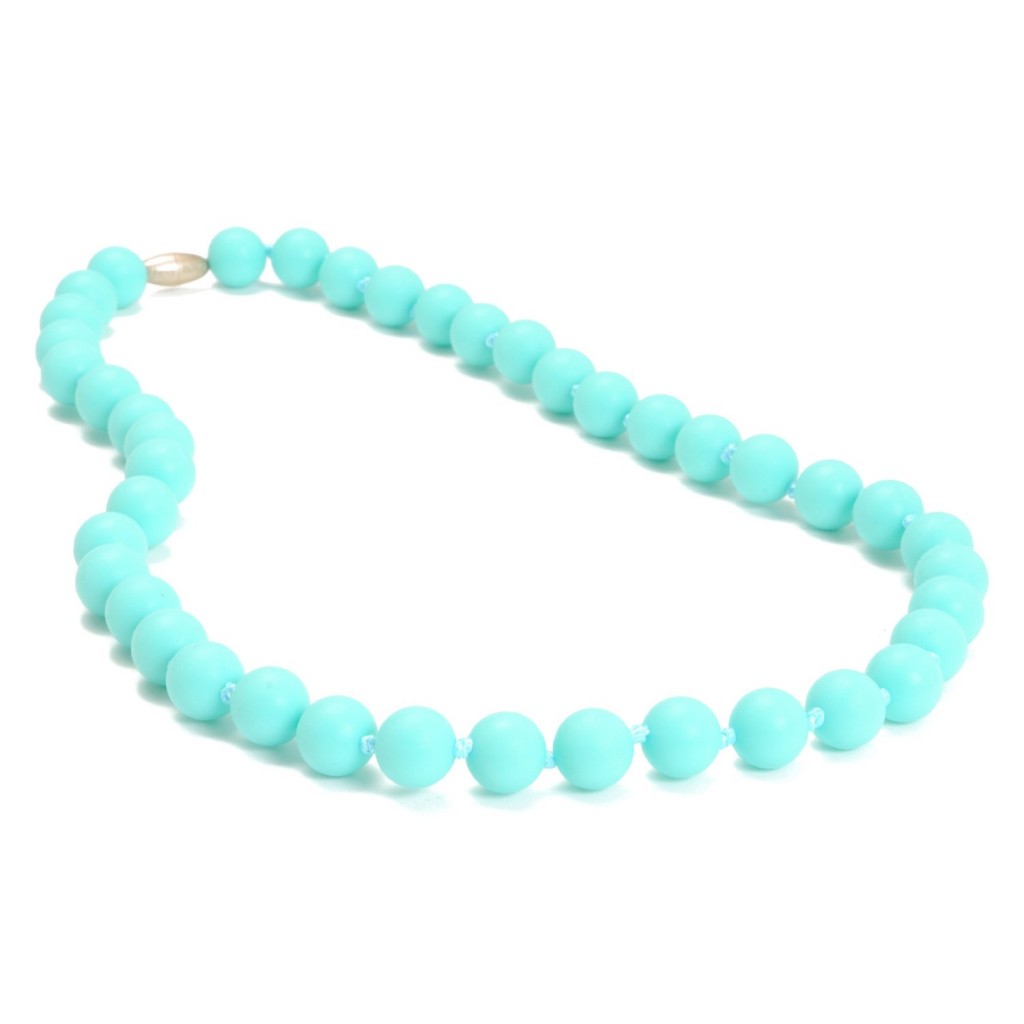 [source: Amazon]
Here's what the company says:
The idea for Chewbeads began in 2009 shortly after the birth of my son. Like most babies, he loved to put everything in his mouth and my necklaces were a favorite. Like most moms, I didn't feel comfortable letting him chew on them, with concern that they might break or have unwanted chemicals. As a veteran of the fashion industry, I had an amazing collection of necklaces and bracelets, so with those as my inspiration, I set out to create soft, non-toxic jewelry, which was colorful, chic and, above all else safe. Hence, Chewbeads!
This product totally sounds like something I would buy for Girl and FB.
~ A gentle reminder: OMT! uses Amazon referral links. When you do your shopping through the Amazon links on this page, you support the blog at no cost to yourself. It's much appreciated!~
You can order online.
Anyone have any experience with this product?
Please Share on Your Favorite Social Media! ~ OMT thanks you! ~