I filed this under the "Health" tab, because as we all know, coffee is now good for us (well, at least according to some of the studies somewhere on the Internet), which works in Mrs. Tucker's favor since she drinks about 32 ounces of the brown nirvana a day. I see you doing the math.  Yes, four cups.  I drink four cups.  For my health, I tell ya!
Some of you may not know this, but science is fun!  No really.  I've heard it is.  Fun like the math you so eagerly did up there…
When we can combine science and coffee, well, that may be as good as it will ever get.
Take a look at this badboy: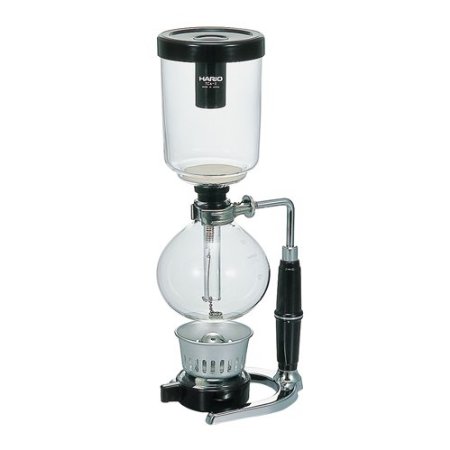 [source: Amazon]
HOLY CRA…
Is anyone else thinking "Breaking Bad" here?!
Shake it off!  This is totally legal cookin'!
~ A gentle reminder: OMT! uses Amazon referral links. When you do your shopping through the Amazon links on this page, you support the blog at no cost to yourself. It's much appreciated!~
If you want to try and decipher the "how-to" of the NEW HARIO Syphon Vacuum Coffee Maker TCA-5 for five 5Cup (Japan Import): go HERE.
I think I'll stick with my Cuisinart 12-cup machine.  Any takers for the Hario?
Please Share on Your Favorite Social Media! ~ OMT thanks you! ~