Every year = same obsession.  Well, every year since becoming a Costco member.
Nuts. I lurvs them. Cover them in chocolate and I want to marry them.
~ A gentle reminder: OMT! uses Amazon referral links. When you do your shopping through the Amazon links on this page, you support the blog at no cost to yourself. It's much appreciated!~
Need a new obsession?  Here's mine: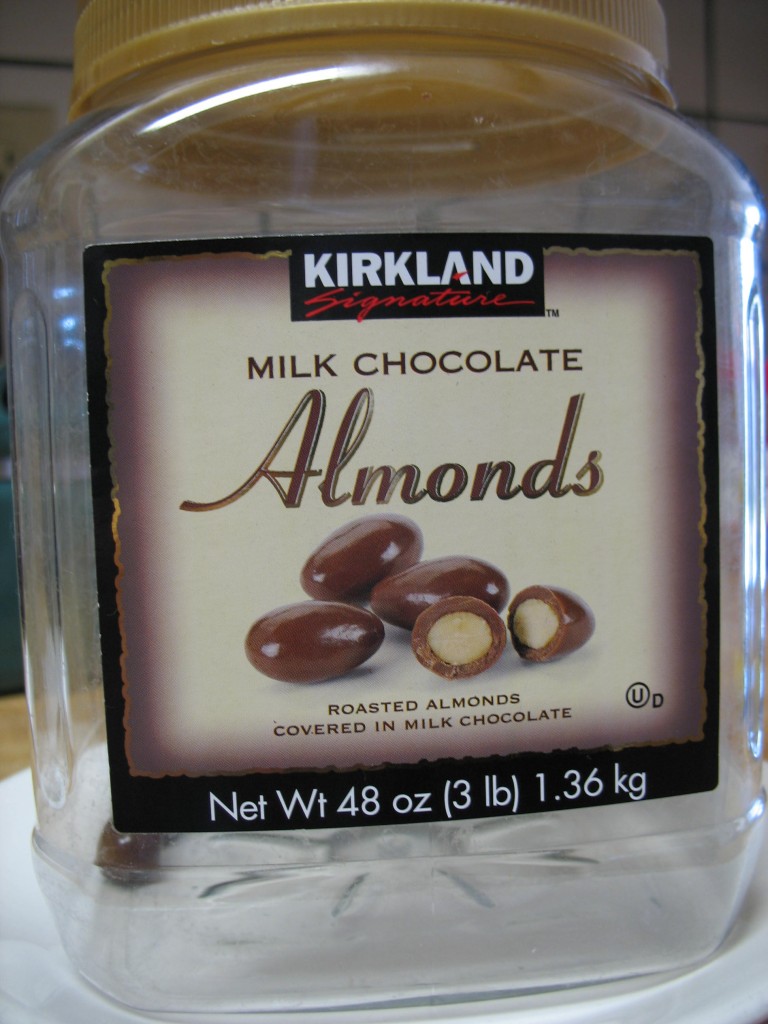 My love affair with Costco products shamelessly continues.
Look at their pic on the container. You know how most products don't live up to their deceptive marketing photos? Well, Costco does it right. No trickery involved as they tempt your salivary glands. (yes, that empty jug should be your first clue)
The almonds are crunchy and big, but it's really the chocolate coating that is impressive. It's thick and totally delicious.
Looky: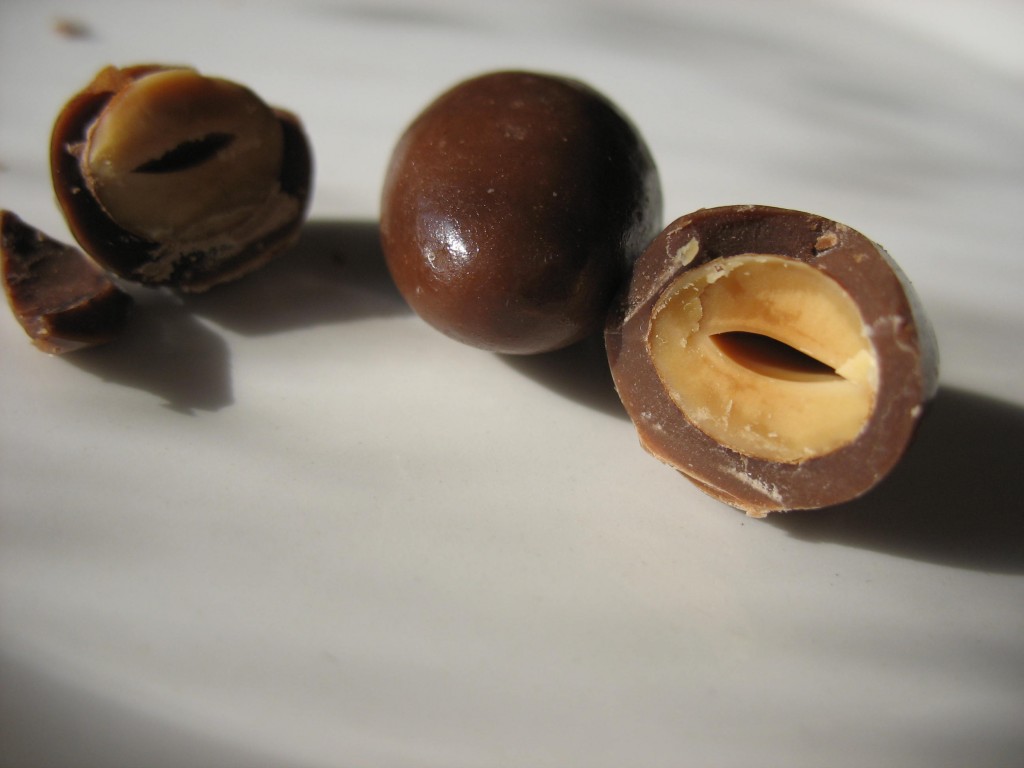 DO NOT LICK YOUR SCREEN!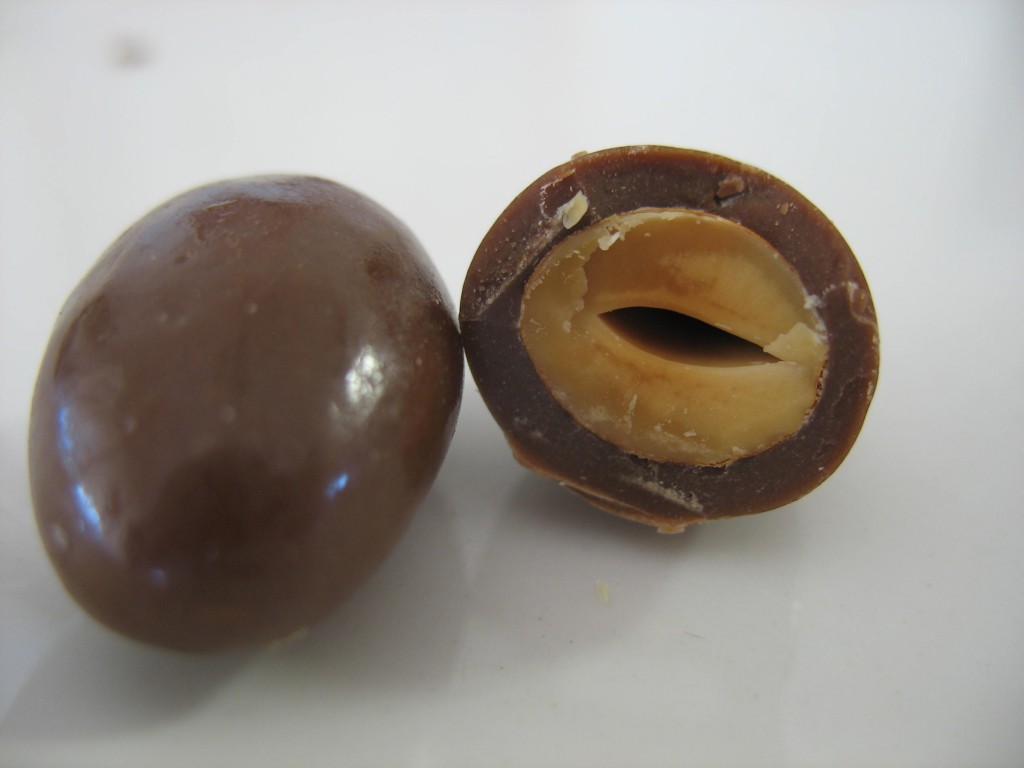 These bad boys are fat and delicious!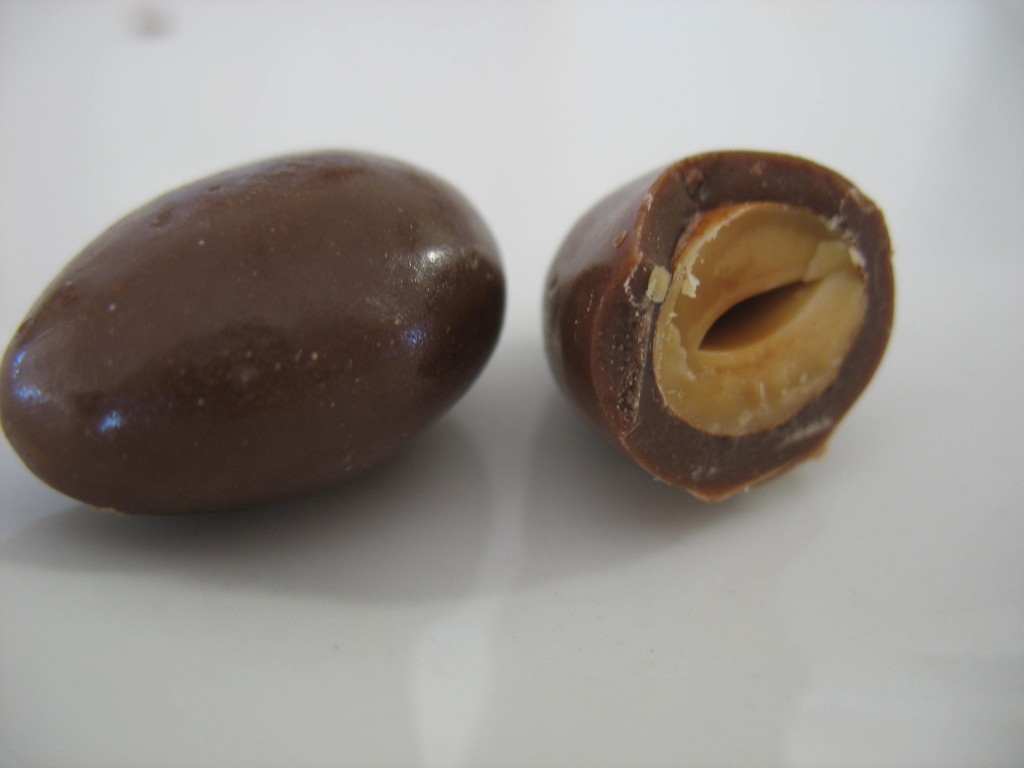 The saddest part is when only a few remain. I try so hard to savor them…slowly…but, who am I kidding? I have little self-control when roasted nuts and a generous layer of chocolate are involved.
Only four left? Oh, I'll just have one and then put them away (I store them in the fridge because I like cold crunchy chocolate).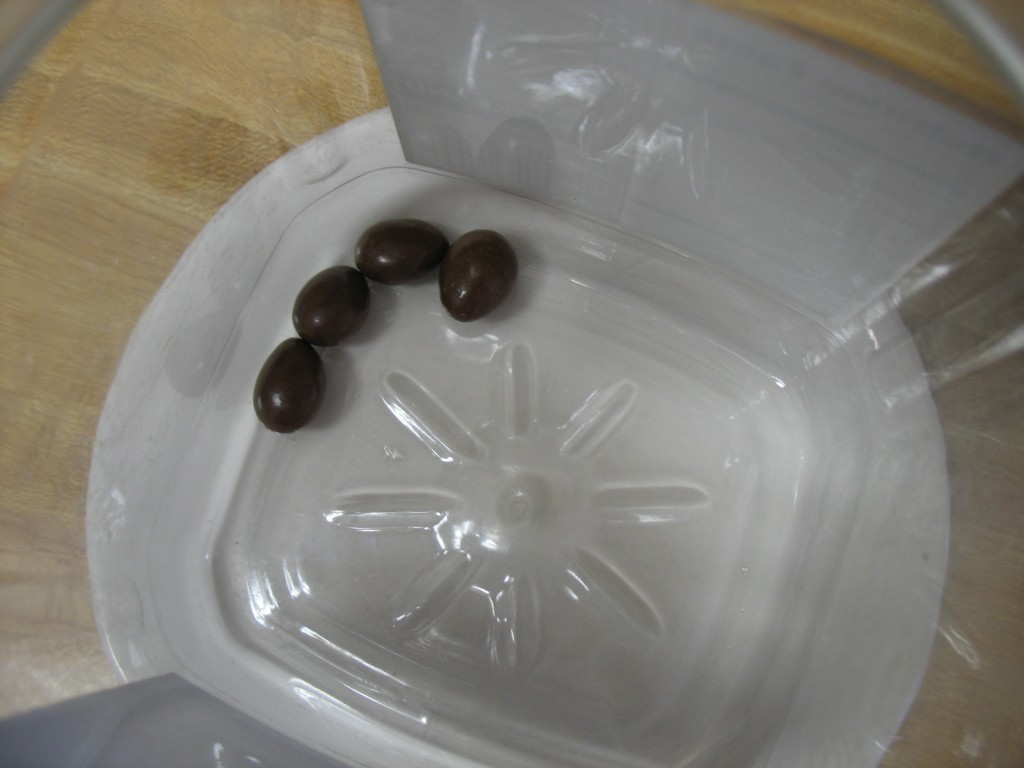 Soooo good. Maybe just one more, and then in the fridge they go!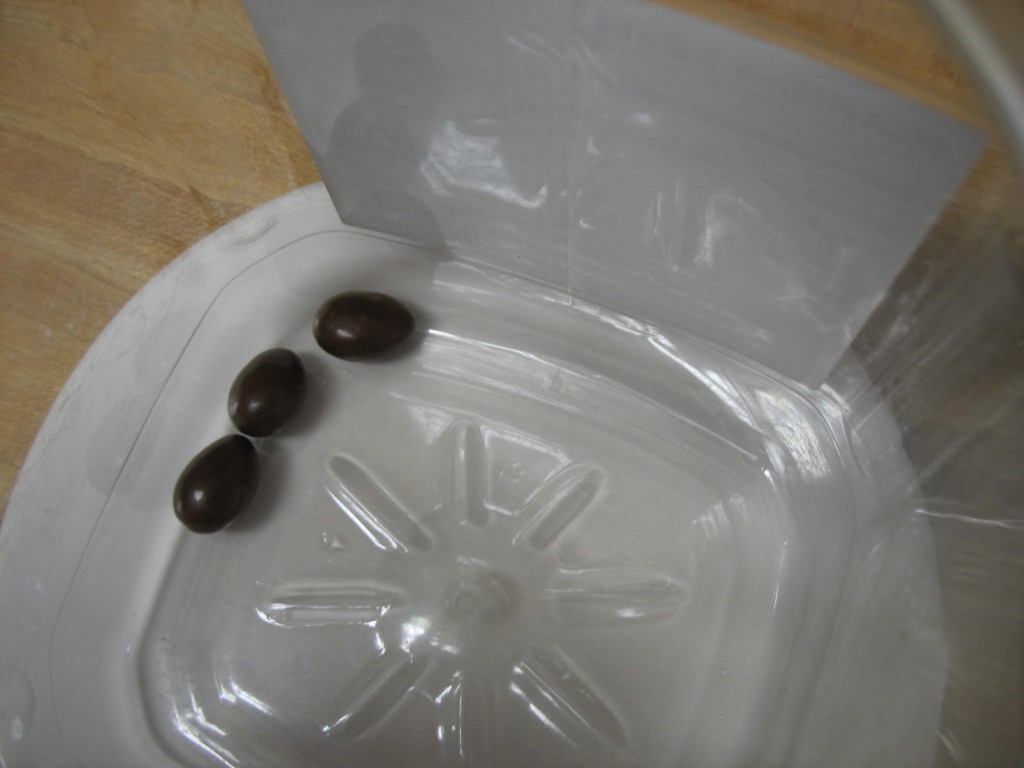 Did you know that almonds are really really really good for you? One more. Then, I'm done.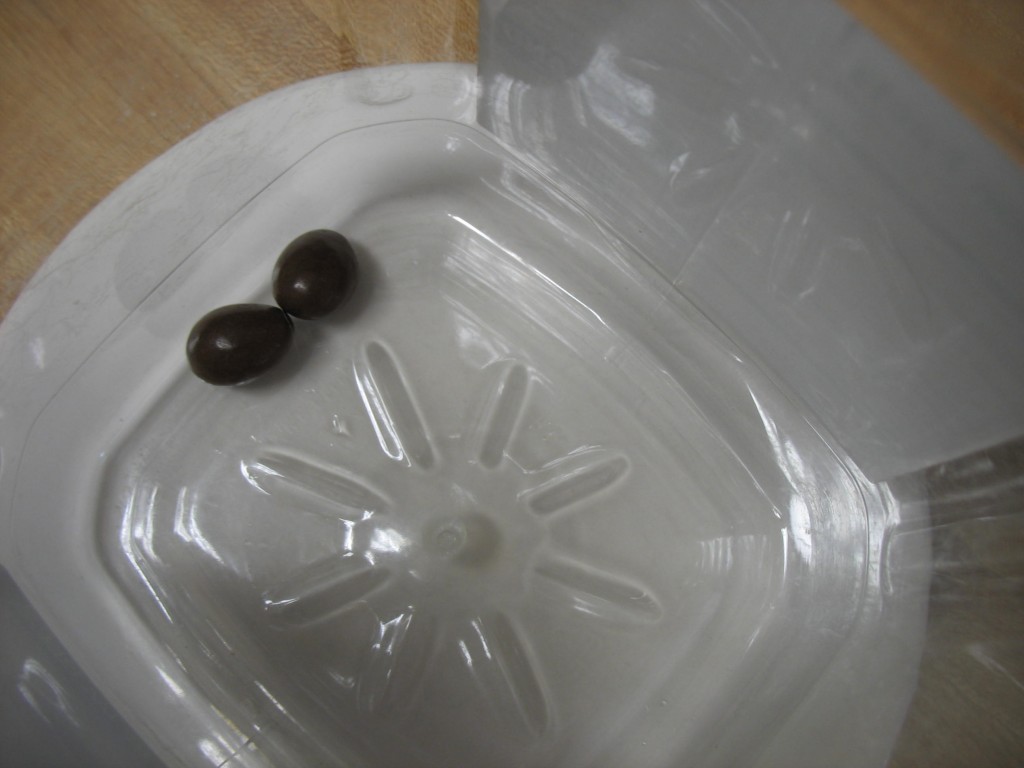 Just one left?! How can I leave it in there? That crunchy nut luring me into its chocolate-covered web is too much to bear.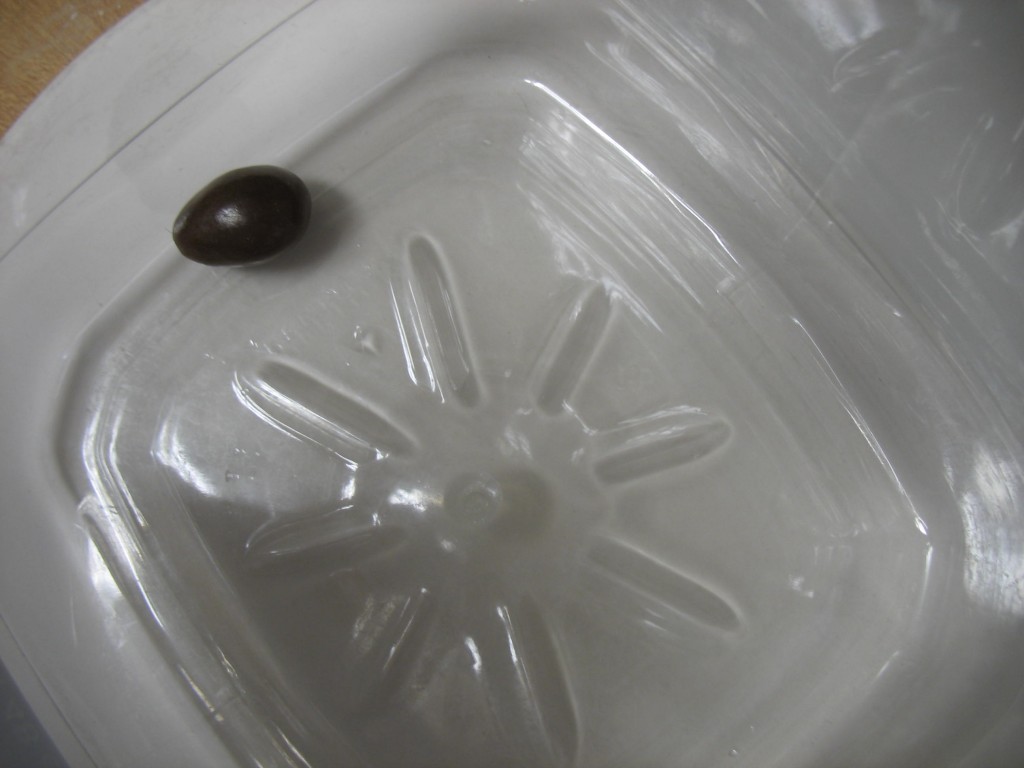 Dang it.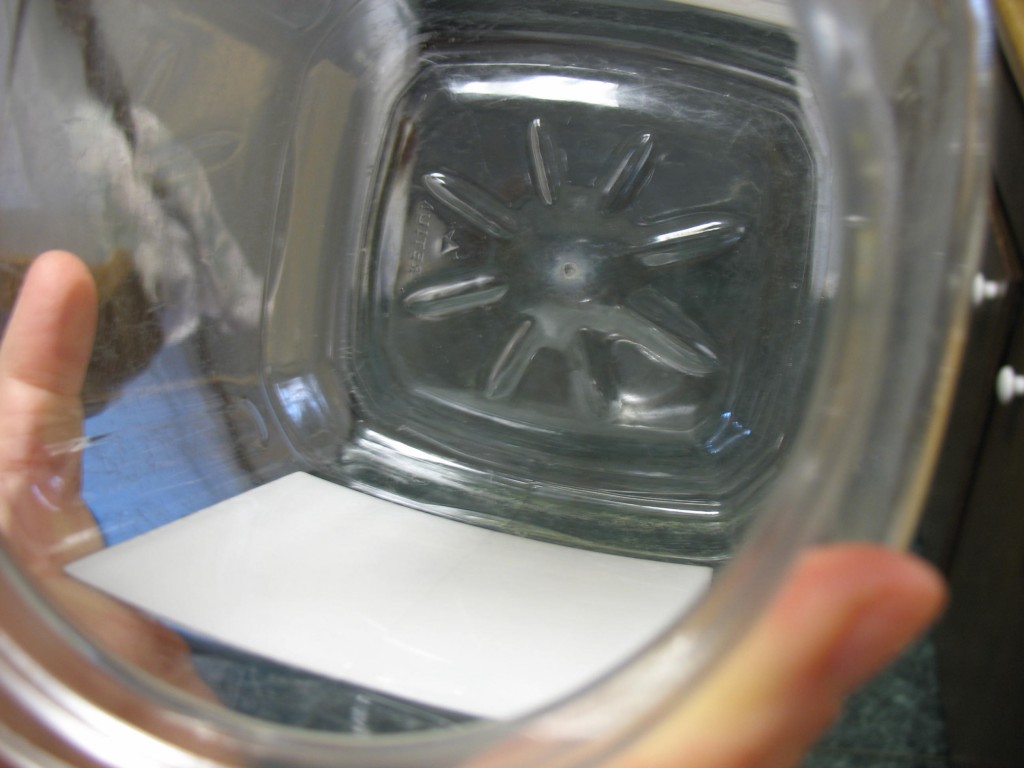 3 pounds of chocolate-covered almonds gone!
Now y'all get why Grandmama runs, right?
Runs right back to Costco…
If you are the saddest sack of all because you don't live near a Costco, quit yer cryin'!  You can order a bucket for yourself by clicking HERE.
Please Share on Your Favorite Social Media! ~ OMT thanks you! ~