Hamilton, the Broadway hit musical has inspired cookbooks, t-shirts, posters and this game: Deal or Duel!
~ A gentle reminder: OMT! uses Amazon referral links. When you do your shopping through the Amazon links on this page, you support the blog at no cost to yourself. It's much appreciated!~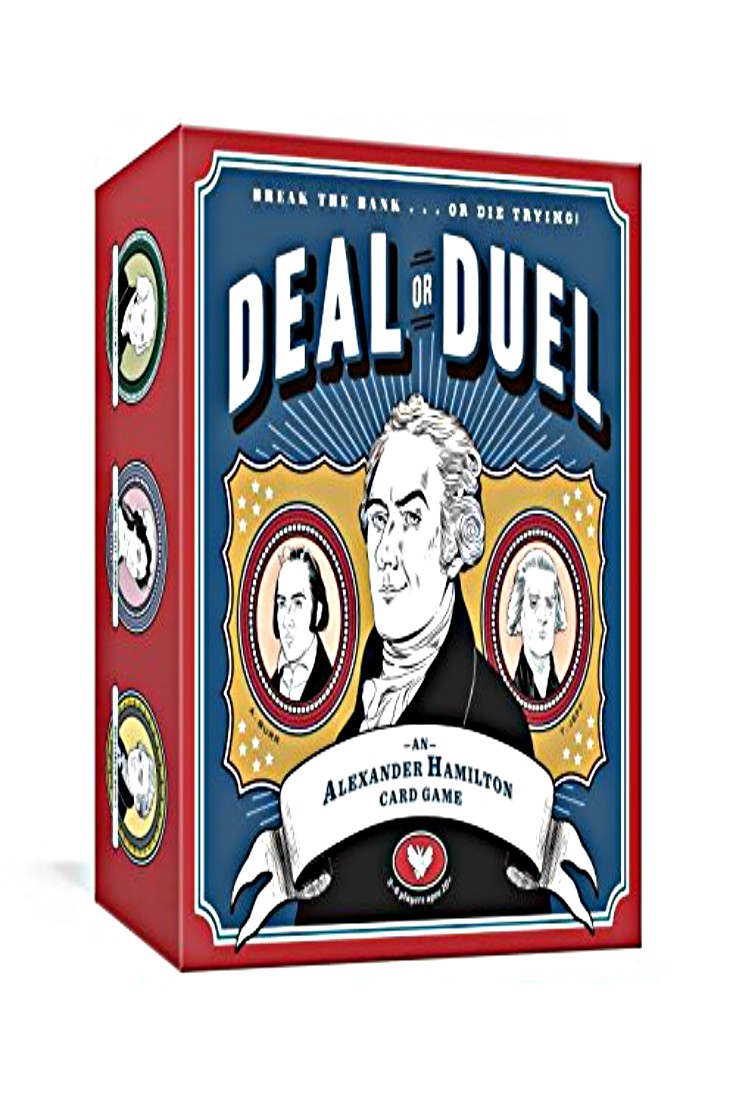 (source: AMAZON)
Product Deets:

In the face of the political instability and financial turmoil of the American Revolution, only one individual always came out on top: Alexander Hamilton. Pit your survival instincts and spending savvy against all the founding fathers (and mothers) in this historic action card game whose simple objective is as old as Ameritocracy itself: get all the money or die trying.
Inside You'll Find:
-54 Historical Face Cards
-120 Action Cards
-40 Hamilton Cards
-$3,500 Colonial Cash
-Face Card Roster Scroll
-Playing Mat
2-6 players
Ages 10 +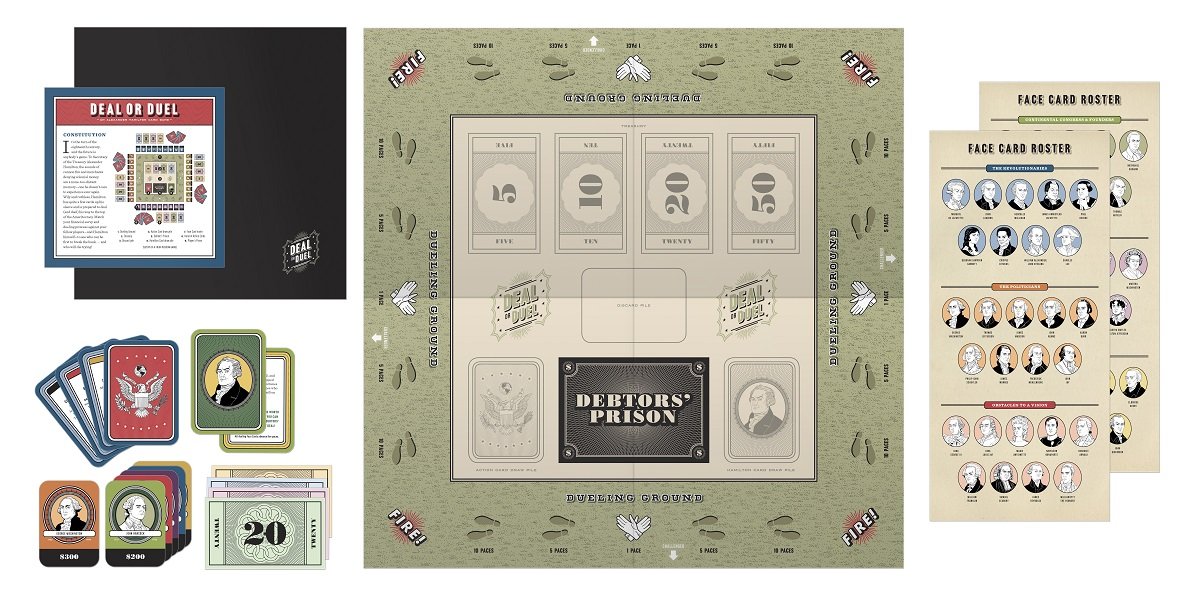 (source: AMAZON)
The reviews are filled with folks who love playing the game, but also loved the historical accuracy of the details.
Whether you've seen Hamilton or not, this game looks to be fun and entertaining, while brushing up on a few historical facts along the way.
Have you played it? Heard of it? Wanna try it?
You know what to do!
Happy Gaming, Y'all!