If you're looking for a way to earn extra money for a pet project or simply to supplement your income, Ebates may be a quick and easy solution.
I feel I am unfashionably late to the Ebate's party, but I'm here now!
Mea-culpa!
It's the present you unwrap year-round!
~ A gentle reminder: OMT! uses affiliate links. When you do your shopping through the affiliate links on this page, you support the blog at no cost to yourself. It's much appreciated!~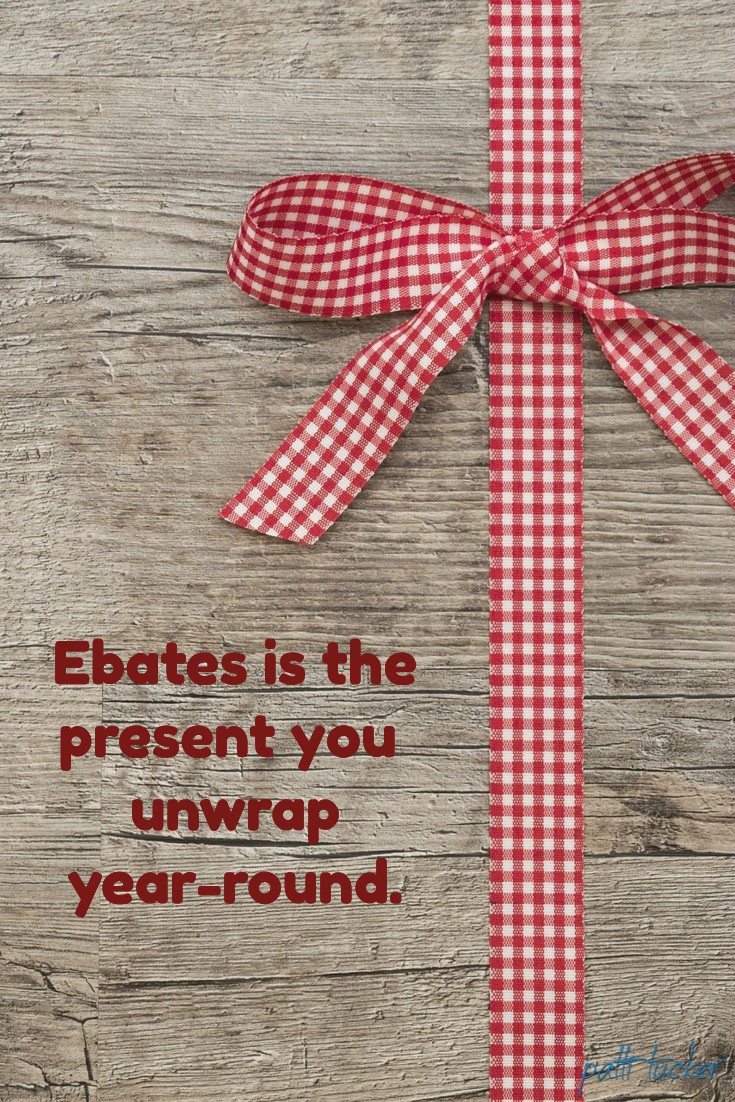 What the heck is Ebates – you know, for those of you even later to the party than I am!
Ebates is a legit cashback website that pays you to shop at stores through their site, with no extra cost to you.
The stores listed on Ebates pays a commission for sending members to their websites.
Here's a screenshot from the Ebates site: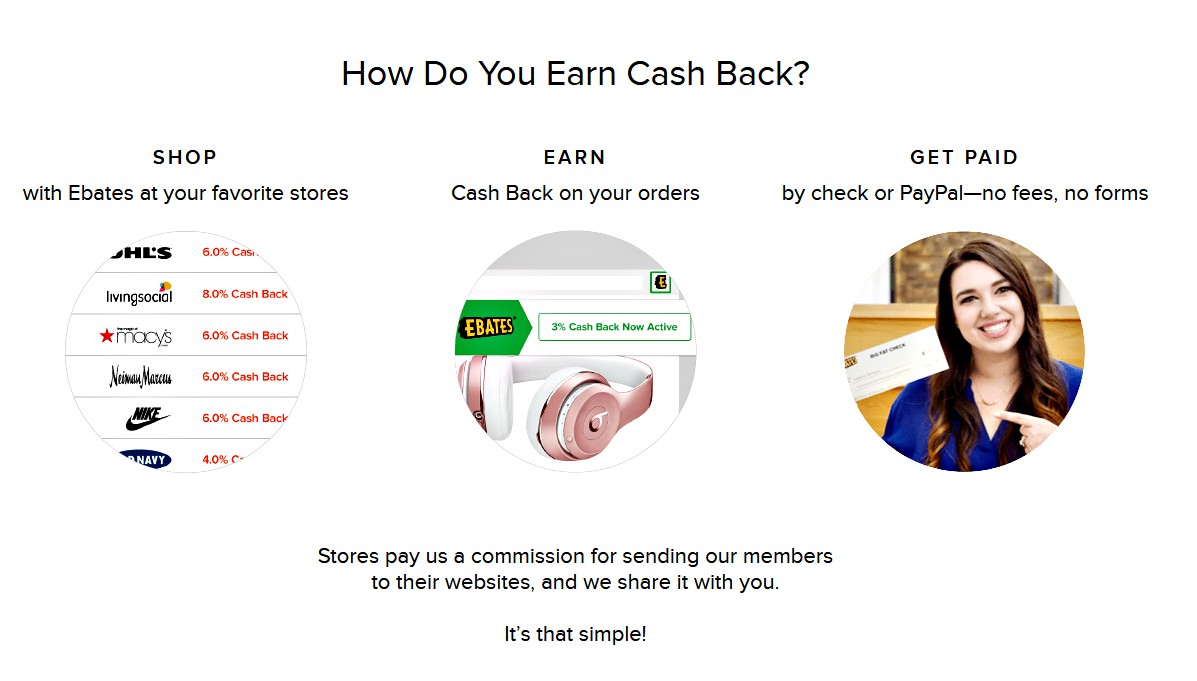 It's this simple:
~ Sign-up at Ebates (um – if you do, you can use my affiliate code – doesn't cost you anything AND will get you $10! Click HERE!)
~ Shop at the stores where you normally shop (over 200 stores online!).
~ Ebates will tell you your cash back percentage for shopping at those stores.
~ Get paid – with no fee taken out!
I know. I KNOW! I'm so late to this wonderful make-it-rain party.
What is wrong with me?!
My Deets:
I signed up in late November, 2017 and in the first week of using Ebates I made a bit over $7.
Nothing to get too excited about, right?
BUTT (< really big but!), if I do this all year long, I might pay for this year's Christmas with what I earn.
Pay for Christmas by simply shopping where I normally shop online? Yes, please!
And you can too!
IMPORTANT NOTE AND APOLOGY:
So many of my friends told me about Ebates in the past and I ignored them – politely, of course – and their tales of cash back. Forgive me. I'm sorry.
I'll will understand if you do the same.
But, don't.
Don't be Patti. Don't let that money, any money, sit on the table while you're shopping anyway.
THE BONUS:
Once you sign up and get your first WTHECKIO! check, you, too, will get a referral link to sign up your friends.
It's not a scheme.
It's not a pyramid.
It's not a scam.
Ebates is paying you for information, so you must decide if the exchange is worth it.
You can read their privacy policy and see EXACTLY what they information they collect.
I decided that because my information is being collected every stinkin' time I shop online, I may as well earn a piece of that money pie.
Mmmmm, money pie!
You have to decide for yourself.
If you do jump, please consider using my affiliate code, which doen't cost you a thing, but will earn you $10!
To those of you wearing a lampshade at the Ebates party, join in and tell us what you think.
Happy shopping, y'all!