Do you really need a hamburger press to make stuffed burgers when you have two perfectly good hands to pat burgers together?
Um, read on, then decide, before you throw things at me.
~ A gentle reminder: OMT! uses Amazon referral links. When you do your shopping through the Amazon links on this page, you support the blog at no cost to yourself. It's much appreciated!~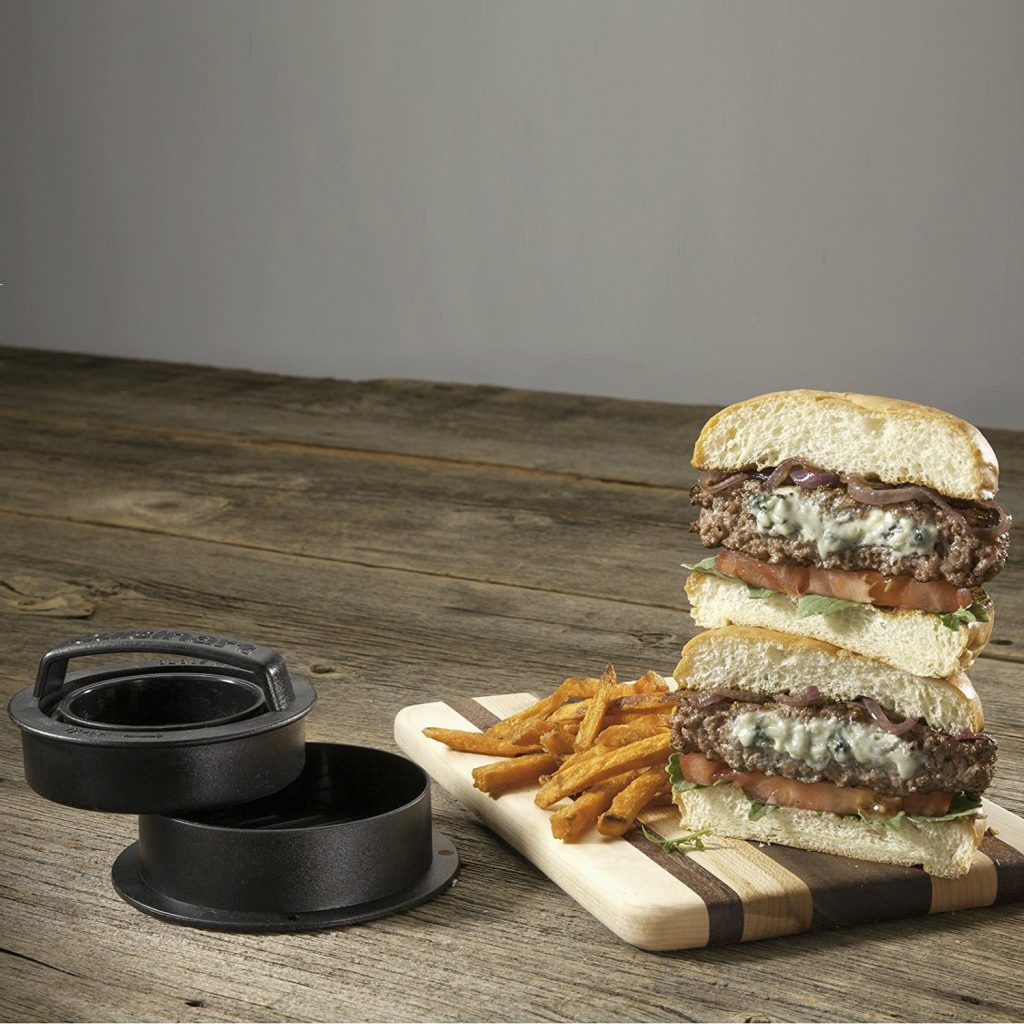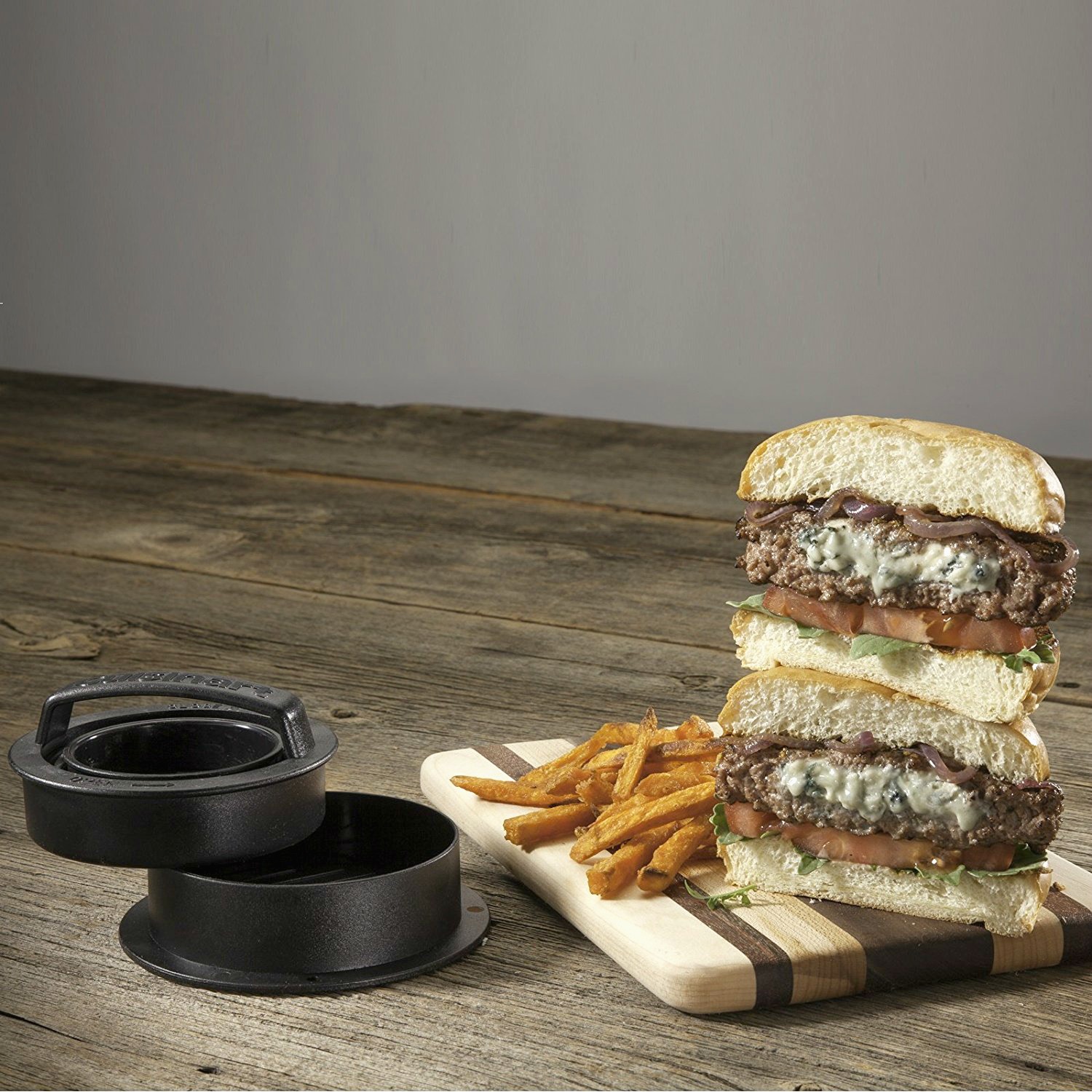 (source: AMAZON)
Holy smokes that's makin' me hungray!
Okay, anyone who has ever attempted to make a perfectly-formed stuffed burger knows how exhausting and frustrating it can be. Why not use a tool – an INEXPENSIVE tool – that can make your life easier (not to mention, tastier).
Lookie: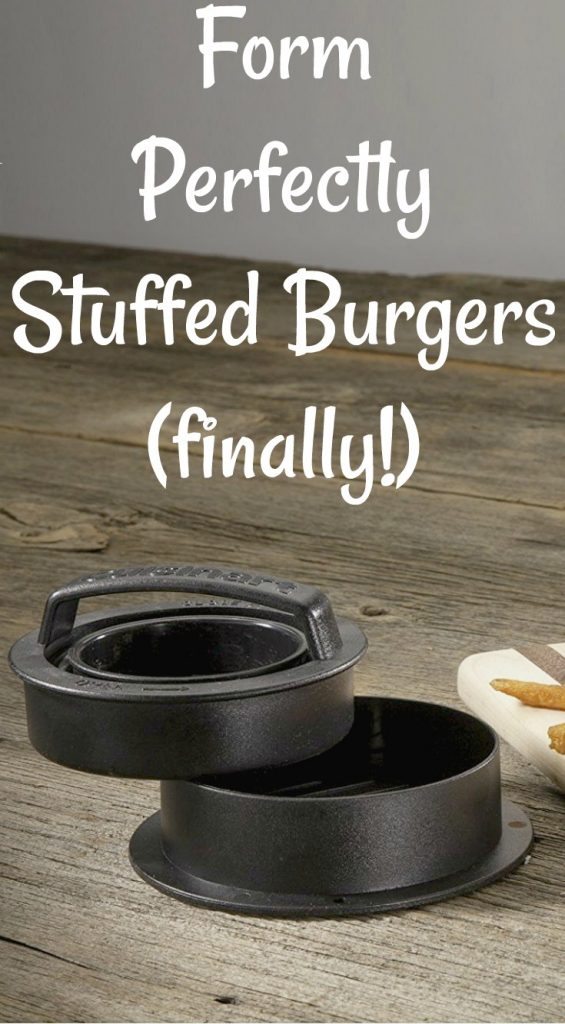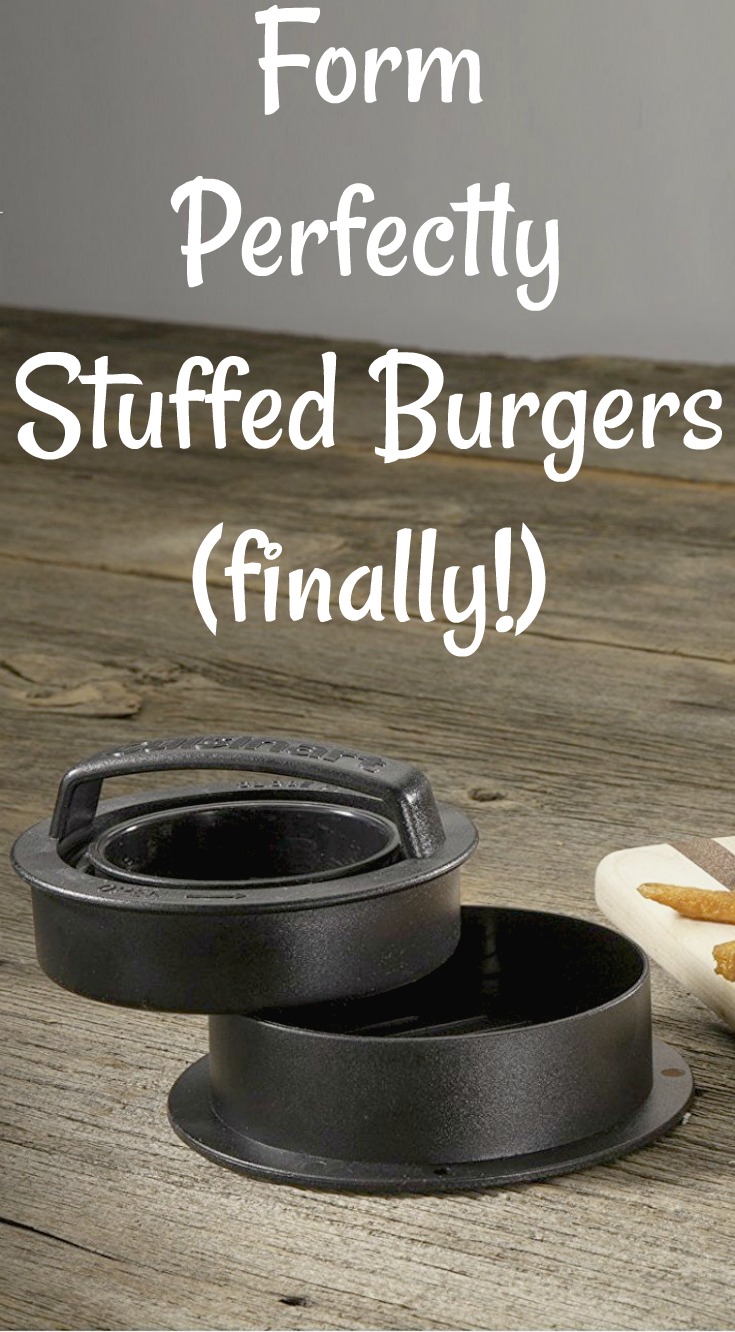 (source: AMAZON)
Product Deets:
~ Ultimate 3-in-1 burger making too.
~ Makes stuffed burgers, sliders, and regular burgers.
~ Dishwasher safe
~ Non-stick coating
THREE KINDS OF HAMBURGER FORMING!!!
Sorry, I gets all kinds of excited about a great kitchen gadget.
Product Description:
The Cuisinart stuffed burger press is the ultimate 3-in-1 tool for burger making.
Start by making amazing burgers stuffed with your favorite flavors in 3 easy steps.
Just press, stuff press and you're ready to cook. Or use the convenient slider insert to shape perfect sliders any time for a great snack.
Wait! That's not all!
Besides being able to make stuffed burgers, the Cuisinart burger press includes a slider insert to make perfect sliders.
The press also works great to make regular burger patties up to 3/4 pound in size.
Dishwasher safe non-stick coating.
Boomdiggity!
Form stuffed, sliders and regular burgers with ease!
Anyone else thinking this would make a great gift?
Get on it!