OMGosh!  How much shopping can one Grandmama do?!  This is my last offering for Father's Day gifts and I wanted to end it with something funny.  Although, I'm not really clear why you'd give this to Dad/Grandpa.  I'm thinking it might be better suited as a Mother's Day gift.
Husband is an occasional snorer.  I wouldn't have the heart to bonk him in the head with this, but the thought of it made me laugh.  BAD WIFE!
~ A gentle reminder: OMT! uses Amazon referral links. When you do your shopping through the Amazon links on this page, you support the blog at no cost to yourself. It's much appreciated!~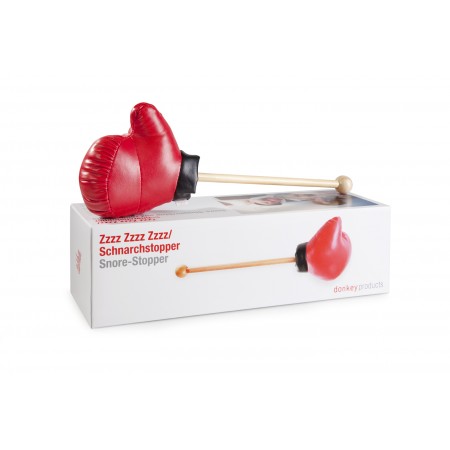 image source: Amazon
Product Info:
The Snore-Stopper is the newest achievement in sleep research and as well as a relationship-saver; in one neat device. One brief, yet resolute punch and you again reign over nighttime peace.
Make sure your father has a good sense of humor before you offer him this gift, and I'd also add that you probably should be able to outrun him, because once he opens this fun-time Father's Day gift, he's coming after you with it.  Or at least that's how it would in my house!
RUN!
Please Share on Your Favorite Social Media! ~ OMT thanks you! ~