Y'ALL! You know how I love me some cutting edge technology. Well, I'm here today to tell you I see the future and it's in a smart coffeemaker that uses Wi-Fi!
~ A gentle reminder: OMT! uses Amazon referral links. When you do your shopping through the Amazon links on this page, you support the blog at no cost to yourself. It's much appreciated!~
BEHOLD: Mr. Coffee Wemo Smart Coffeemaker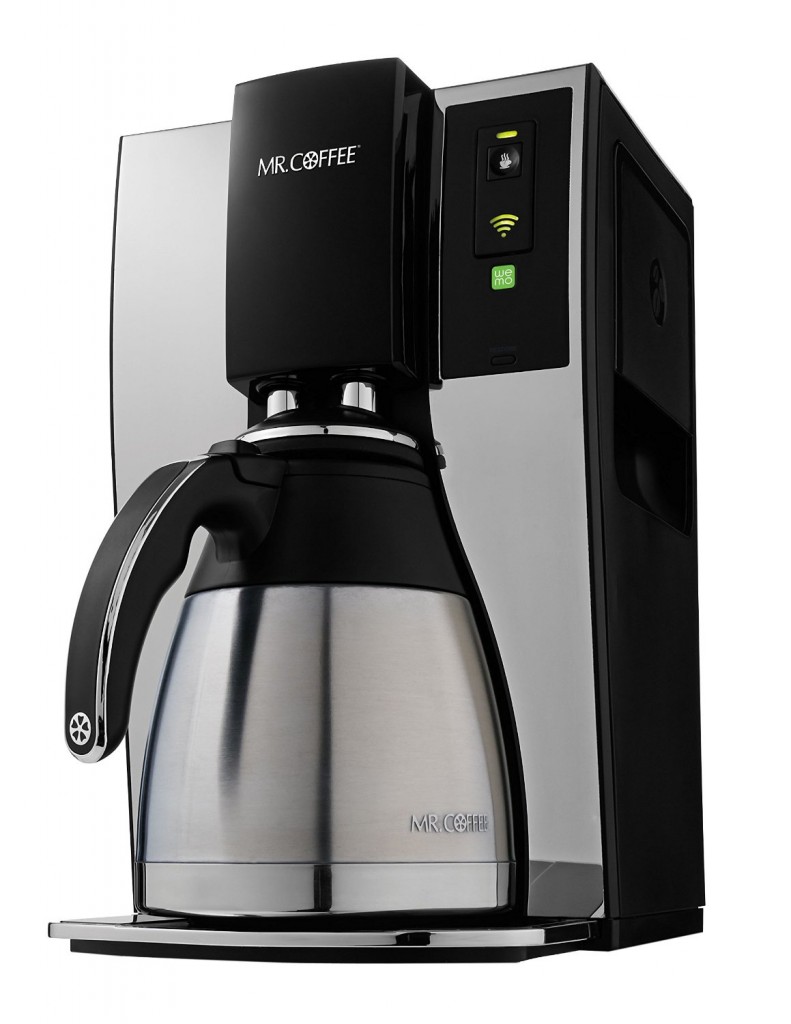 (source: AMAZON)
Why? Why would we neeeeed such a thing as a smart coffeemaker with built in Wi-Fi? I'll tell ya why…
BECAUSE IT'S SO STINKIN' COOL, THAT'S WHY!
[Tweet "A smart coffeemaker that uses Wi-Fi? Yes."]
Hang on. Just a sec. Okay. I'm getting a grip on myself.
Let's examine the real life applications rationally, shall we?
This:
You can brew coffee from anywhere.
Whether you have last minute company on the way and you need to brew a pot of coffee from your car or, you just want to use your smart device to brew coffee from your bed in the morning–you will have a hot pot of coffee ready whenever you want one with the WeMo-enabled Mr. Coffee 10-Cup Optimal Brew Smart Coffeemaker.
Now you can easily connect and brew because your coffeemaker can be adjusted from anywhere using your smart device.
Remote Access to All Brewing Functions
Simply sync your Mr. Coffee 10-Cup Optimal Brew Smart Coffeemaker to the 'Free' WeMo app and you will have all-day access at your fingertips.
Is anyone else hyperventilating at the sheer awesomeness of the times in which we are living? Any…one….?
Product Deets:
I am a technology loving gal and this is just one more fun application of said technology. Plus, there's the whole I love coffee thang.
What say you? Is this a technology win or are you rolling your eyes at me?
Happy Shopping, y'all!