Um, what?
Flat Head Syndrome? What is it and who gets it?
Who Gets It: Babies.
What Is It: Positional plagiocephaly (pronounced play-gee-oh-sef-a-lee), flat head syndrome, happens when a baby's head develops a flat spot from continued pressure on a particular area, like from sleeping on their backs.
Show of hands…how many grandparents knew about this?
~hands in pockets~
I had no idea! But, slowly it made sense to me.
When Boy was an itty-bitty it was a rare occasion to see a baby in a helmet. It usually signaled some sort of injury or surgery. Yet, today it's not so uncommon. What has happened in the last 20-30 years to increase this syndrome and are the helmets really necessary?
The implementation of the Back-to-Sleep campaign in 1994, by the American Academy of Pediatrics, is what happened.
Trying to reduce the rate of SIDS (Sudden Infant Death Syndrome), the AAP started advising parents to put their babies to sleep on their backs instead of on their bellies, like my generation was advised. If I'm not mistaken, we were advised to use the belly position so our babies wouldn't choke to death if they happened to throw-up in the middle of the night.
PARENTING ISN'T FOR WIMPS!
The AAP was happy to report (and I was happy to read) that SIDS had declined by more than 50 percent after implementing this solution.
Enter flat head syndrome and the helmets I've been seeing.
~ A gentle reminder: OMT! uses Amazon referral links. When you do your shopping through the Amazon links on this page, you support the blog at no cost to yourself. It's much appreciated!~
Are Helmets Really Necessary?
As long as the syndrome is caught fairly early, and pediatricians are checking for it during well-baby check-ups, there are a few simple things that can easily coax a baby's head back into its normal shape, diminishing the need for a helmet.
* Tummy Time is the biggest tool that many parents use. Simply put: baby gets to lay on their belly, supervised of course. It is now the recommendation that babies spend one-half of their awake time on dat fat baby belly!
* Avoid extended time in car seats, rocking sleepers, or rigid baby carriers.
* Use of specialty pillows or head cradles. Here are two examples of a head-shaping, or head-support items.
#1: Boppy Noggin Head Rest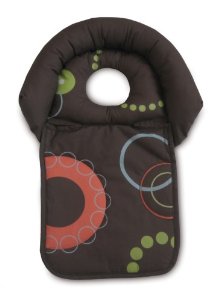 (photo credit: Amazon)
or #2: Tortle Beanie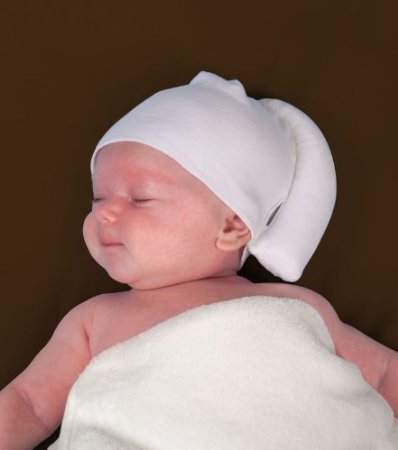 (photo credit: Amazon)
So stylish!
As a grandmother, I'm continuing my baby education every day, and as I learn, I'm passing it along to you. Some of us are care-givers to these itty-bitties, so we have to be armed with the most up-to-date info. As a bonus, for those of you about to be grandparents for the first time, you're now hip to the concern of flat head syndrome and can pass this info along.
Or, just give one of these products to Momma-to-be at her baby shower (if the NoseFrida still gives you the shivers). She will thank you for it later.
Onward, grandparents!