Grandads of the World: Have I got something fun for you!
I ran across these cool kitchen tools (a tool is a tool, am I right?!) that may possibly cause your cool factor with the grands to skyrocket.
~ A gentle reminder: OMT! uses Amazon referral links. When you do your shopping through the Amazon links on this page, you support the blog at no cost to yourself. It's much appreciated!~
Check out the Pizza Saw: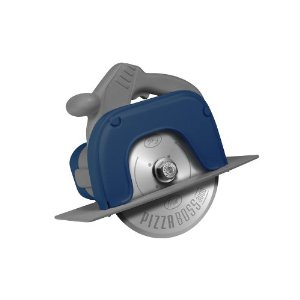 [source: Amazon-Fred and Friends]
And the Cake Saw: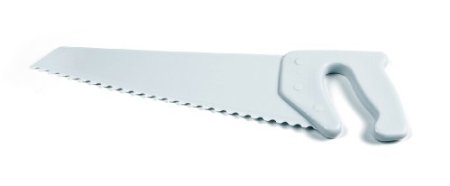 [source: Amazon-Fred and Friends]
Come On!  So cool!
I can see the grands negotiating only pizza and cake for dinners when visiting (wait. do they do that already?!), so they can have a shot at using Grandpa's kitchen tools.  Or Grandma's, cause I know some pretty amazing DIY gals who own their own power tools.  Yeah, they do!
Want to raise your cool factor? Get these.
Ignore if you're wearing black socks with shorts.
Please Share on Your Favorite Social Media! ~ OMT thanks you! ~