Happy 4th of July!
As a child of The German, who is a naturalized citizen, I was taught at a very early age about the privilege of being born an American. I also come from a military family background, which enforced and enriched my deep patriotic feelings for my beloved country.  Throw-in being a native Texan on top of all that and I can be unbearably obnoxious about my love of all things USA.
The point is we're free!
Thank the good Lord, we're free.
Around here that means, BBQs with more meat than you should eat, fireworks, German Potato Salad, C-A-K-E!, cold adult beverages and…what am I missing?!
Oh yeah, the freedom to wear out-of-season hats whenever the mood strikes you: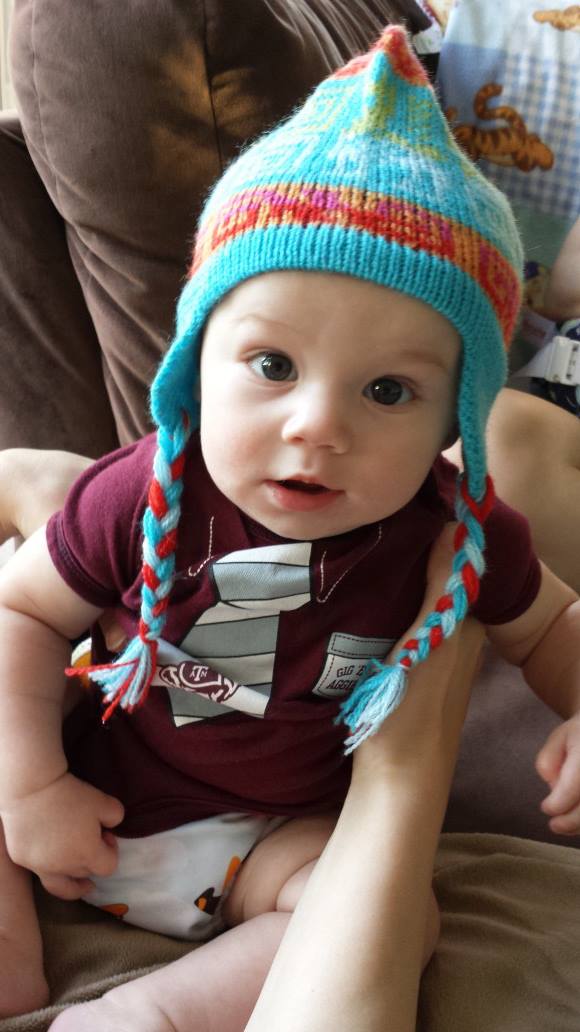 (photo credit: Scott Tucker)
Sweet E's adorableness gives me a toothache.
Now go enjoy your freedom and celebrate the 4th the way you want.
Happy 4th of July, my friends!
Please Share on Your Favorite Social Media! ~ OMT thanks you! ~