When I was a kid, I loved jumping rope, then somewhere along the line I took up running instead.
Garry got a jump rope for Christmas, and since then I've made a pact with myself to take it up again. As one gets older, one (< that's me!) must concentrate on good health and in this case the fun of getting there.
Grannies Unite!
* Jumping rope is a superior calorie-burning exercise. Better than running!
* Jumping rope improves coordination.
* Jumping rope strengthens bones.
* Jumping rope improves cardiovascular strength.
And – if I remember correctly, jumping rope is fun.
~ A gentle reminder: OMT! uses Amazon referral links. When you do your shopping through the Amazon links on this page, you support the blog at no cost to yourself. It's much appreciated!~
This jump rope is stinkin' cool.
It displays your data, including jumps, calories burned and times in mid-air as you work out – BOOM!
Tangram Factory – Smart Rope – LED Embeded Jump Rope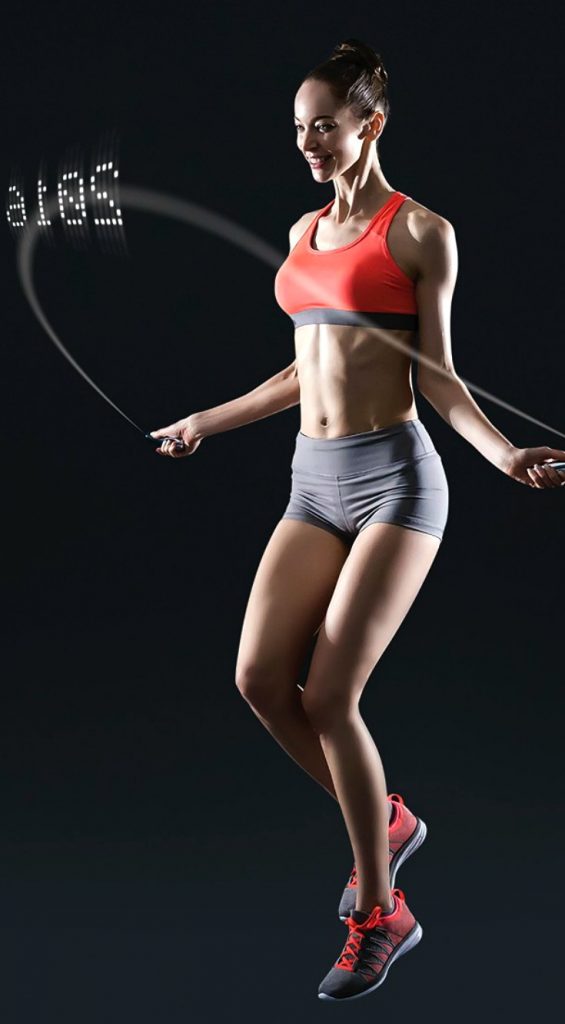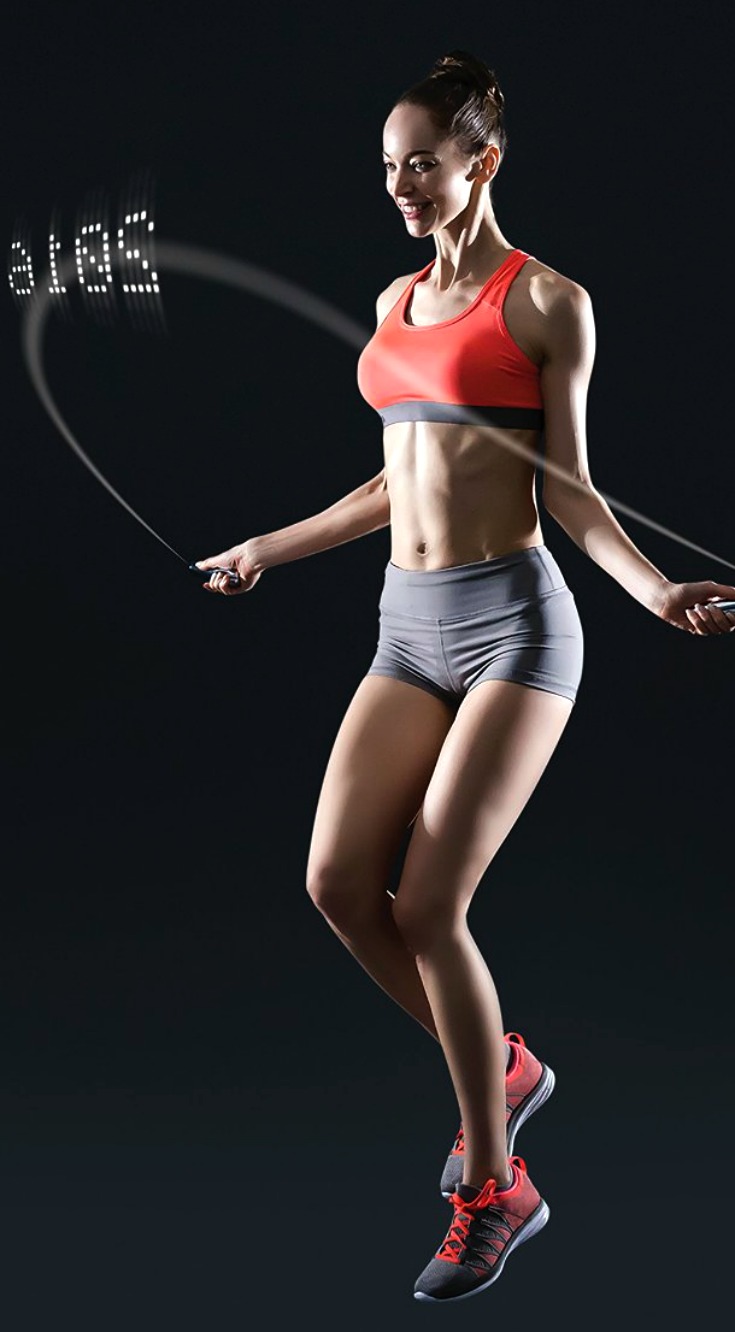 (source: Amazon)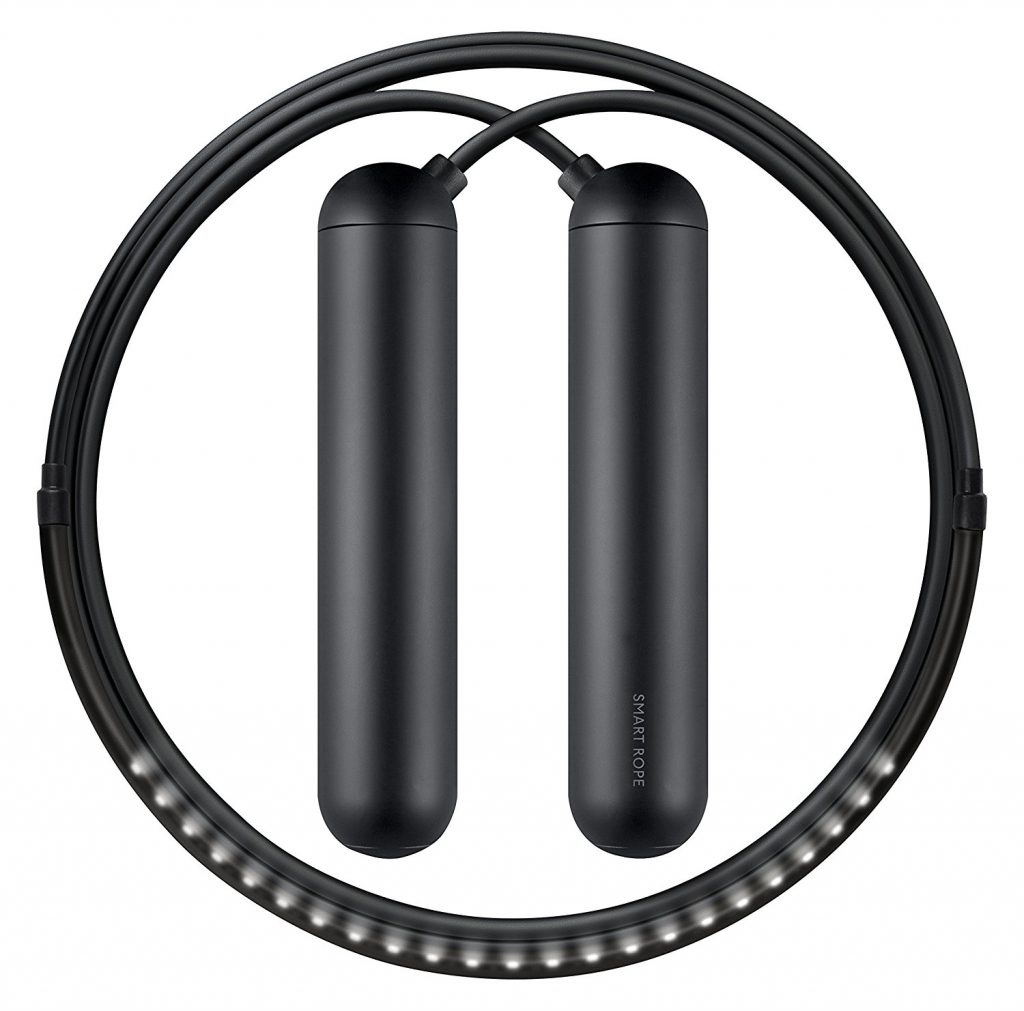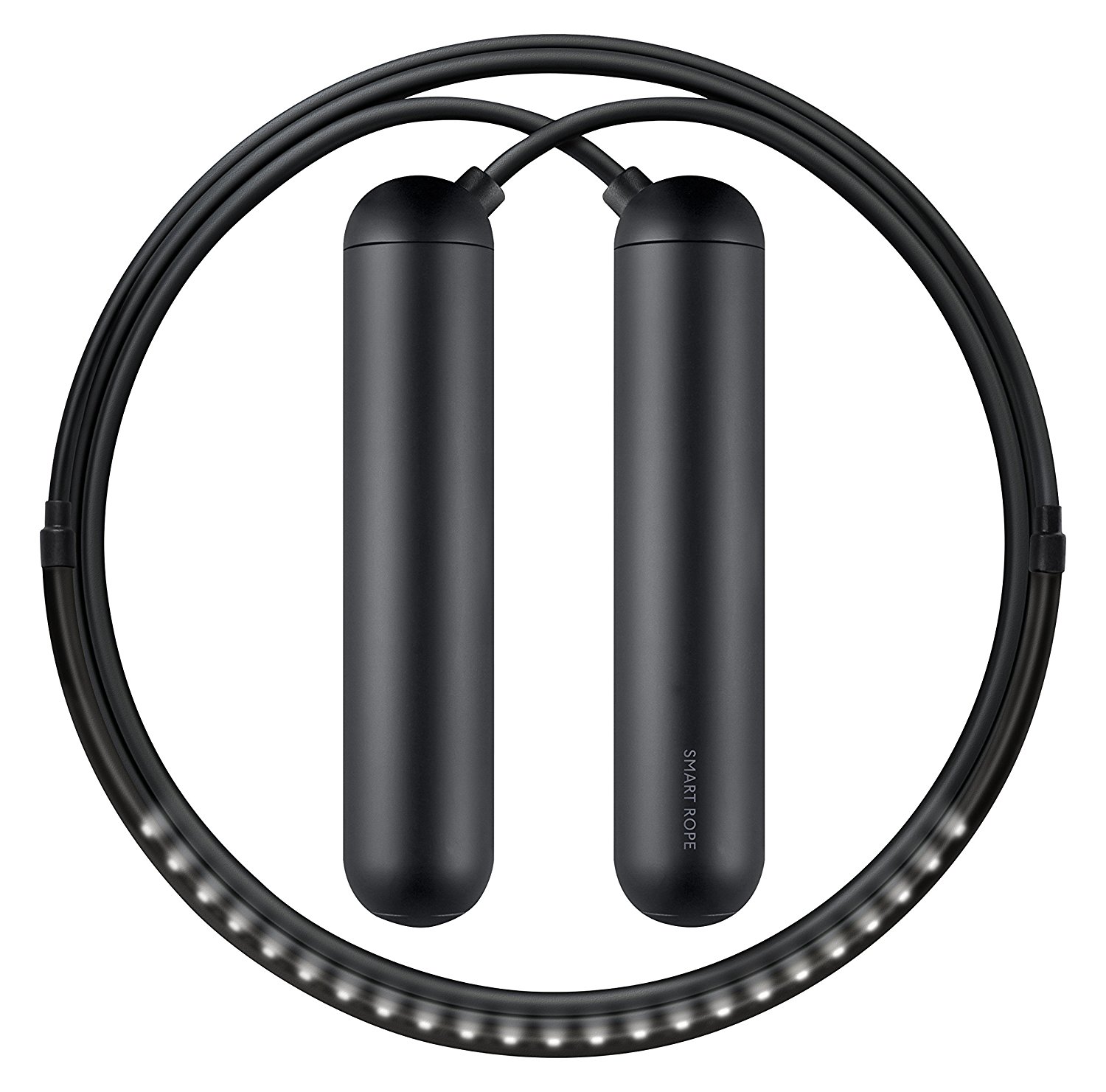 (source: Amazon)
Product Deets:
~ Range of sizes to fit everyone!
~ The evolution of a classic jump rope
~ The best cardio work out around – anytime, anywhere
~ Track your jump count, calories burned, and get interval training recommendations
~ Smart Rope syncs with the smart gym mobile platform, available for iOS, android, apple watch, and bpebble watch – monitor progress and compete with friends
~ Charge in 2 hours for 36 hours of activity or about 30 days of use
Product Description:

Workout Smarter
Smart Rope is an LED-embedded jump rope that displays your fitness data in mid-air as you work out. Smart Rope syncs with our mobile fitness platform, Smart Gym, to track your jump count, calories burned, and workout times. Smart Gym will also recommend interval training sessions for you based on your skill level, and keeps you motivated by unlocking awards and allowing you to compete with your friends via Facebook.

Fitness Data You'll Actually Use
Unlike activity trackers or wearables, Smart Rope uses the mechanics of your workout to create accurate, relevant data you'll actually use to improve. Magnetic sensors in the handle track each full revolution of the rope as one jump, instead of monitoring generic motion.
Smart, Fun, Immersive
As a standalone device, Smart Rope creates a fun, addictive fitness experience that keeps you going. Paired with our Smart Gym mobile platform, you'll stay motivated as you train with our recommended interval sessions, unlock awards, and compete with your friends.
Holy smokes, I love it!
Tell me – are you game for a smart jump rope?