Is it just me or is everyone on the Internet telling you how to make the perfect hard-boiled egg?  Yes, even me.
Which is why I laughed when I made a batch of hard-boiled eggs and they told me to SUCK IT!   (i didn't really laugh till I thought it would make a funny post.  I mostly cursed a blue-streak)
Exhibit A: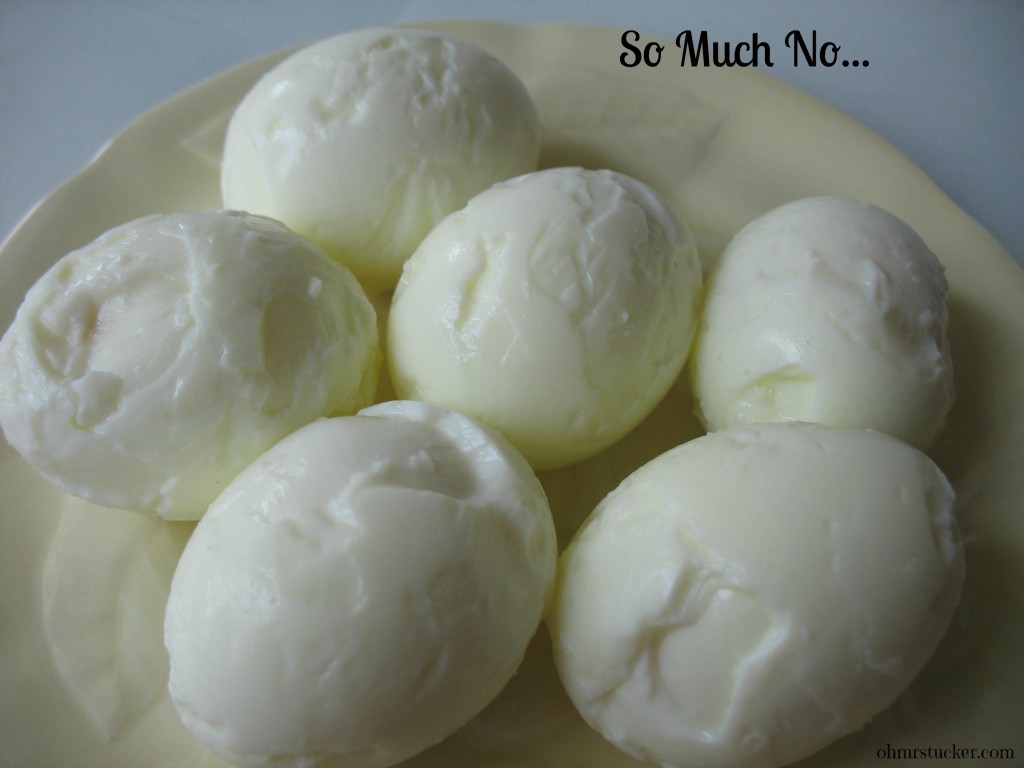 Even Dexter was giving those eggs the side-eye.
Exhibit B: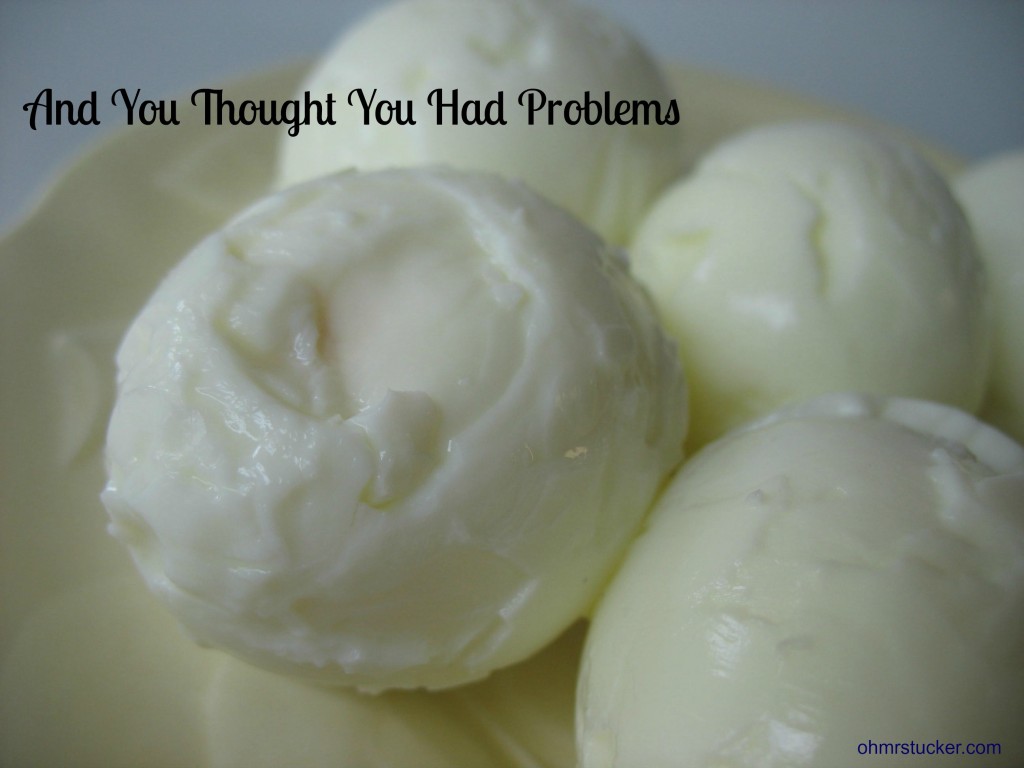 Is it so hard to give me gorgeous eggs JUST ONCE?!  Sheesh.
For the record, I think most hard-boiled eggs turn out like this and I wanted to keep it real and show you just how these badboys one-upped me by refusing to release their blasted membrane. My hope is that one day, when you read a chirpy tutorial, and see the amazing pics that make you feel inadequate, you'll know what really happens more often than not.
That's what I get for doing a chirpy tutorial…