Once a year, Camp Choochie and G-Daddy is rockin' and rolling here.
While the fun is underway, there's always a part of me that is worried for Boy and Girl.
Why?
Because their adventures include climbing precarious and steep slopes, and hiking through wild and sometimes bear populated lands (think: national parks).
Sure, they might see others on their adventures, but what about when they don't?
A MOTHER WORRIES.
That's why this book will most likely make it into one of their Christmas stockings this year.
~ A gentle reminder: OMT! uses Amazon referral links. When you do your shopping through the Amazon links on this page, you support the blog at no cost to yourself. It's much appreciated!~
Living Ready Pocket Manual – First Aid: Fundamentals for Survival: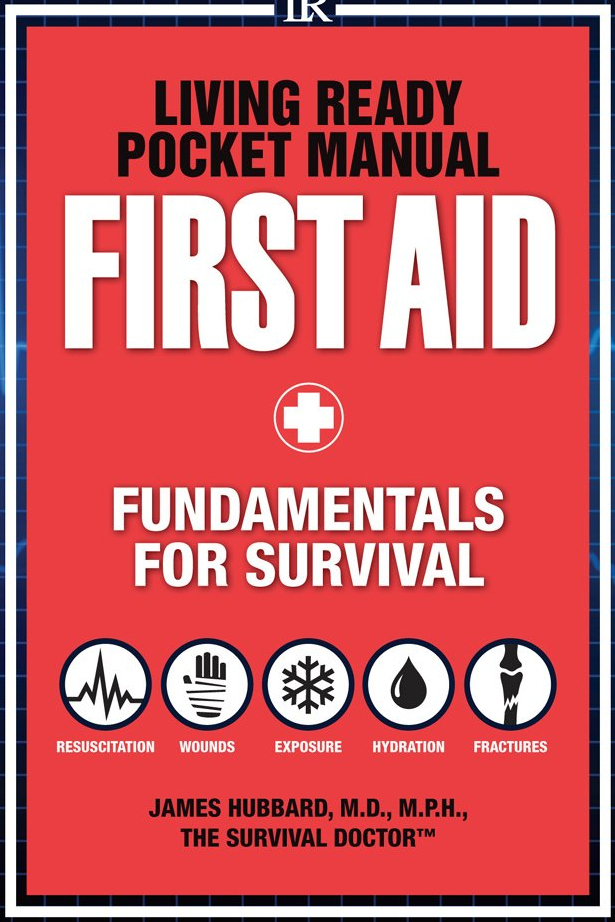 (source: AMAZON)
Skills to Save A Life
Whether you are miles from help or immersed in an urban disaster situation, every second counts during a medical emergency.
This book will help you take quick, effective action to stabilize the situation.
The easy-to-follow, step-by-step instruction in this book will help you prevent or respond to:
~ Dehydration
~ Hypothermia, frostbite and heatstroke
~ Skin wounds including burns, cuts, bites and gunshots
~ Anaphylaxis, allergic reactions and rashes
~ Broken bones and injured joints
Plus, you'll find detailed packing lists for survival first aid kits of all sizes.
This pocket-sized manual is perfect for packing in first aid kits, bug out bags, day-hiking packs and vehicle kits. Medical emergencies are unplanned and unpredictable, but you can be prepared.
Arm yourself with knowledge that can save a life.
Oy.
Just reading about the possibilities sets my imagination on fire.
A MOTHER WORRIES.
Why this book and not a different one?
Read the biography of the author and it sells itself.
BIOGRAPHY:
James Hubbard, MD, MPH, is one of the nation's foremost survival-medicine experts.
In his signature easy-to-read style, he writes about how to deal with medical problems during a disaster, while stranded in the wilderness or whenever expert help is impossible to get.
In addition to being a best-selling author and speaker, Dr. Hubbard is the publisher of the popular website TheSurvivalDoctor.com.
He believes lifesaving medical information shouldn't be reserved for health care professionals.
"Everyone deserves the chance to survive," he says.
Through his books, he strives to make this information not only available but understandable and interesting to read.
Dr. Hubbard's evidence-based tips are a combination of modern medicine, makeshift treatments and Grandma's home remedies.
He's been a family doctor for over 30 years.
My takeaway: "Everyone deserves the chance to survive."
YESYESYESYES!
You don't know anyone who goes off into the wild and dangerous (is so) solitude?
No problem.
This book isn't just for that. It's a handy pocket manual to keep in your vehicle/s.
Keep one on the bookshelf for when a hurricane or tornado stops by expectantly. (rudest guests, ever)
Keep one in your bug-out kit, your emergency pack, your desk drawer at work.
It may turn out to be the best money you've ever spent.
Or the best gift you've ever given.
Inexpensive enough to give 'em to lots of folks you love.
YOU GET A POCKET MANUAL! YOU GET A POCKET MANUAL! YOU GET A POCKET MANUAL! EVER'ONE GETS A POCKET MANUAL!
Be careful out there; the world is all sharp edges and pointy sticks.
A MOTHER WORRIES.
Happy Shopping, Y'all.