A volcano grill what what?!
~ A gentle reminder: OMT! uses Amazon referral links. When you do your shopping through the Amazon links on this page, you support the blog at no cost to yourself. It's much appreciated!~
The Volcano Grill 3-Fuel Portable Camping Stove: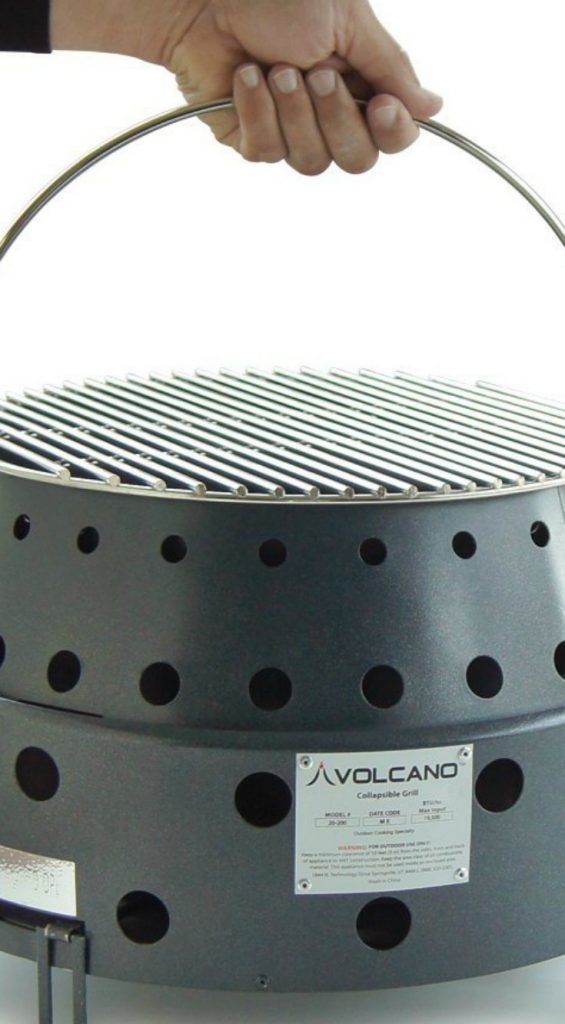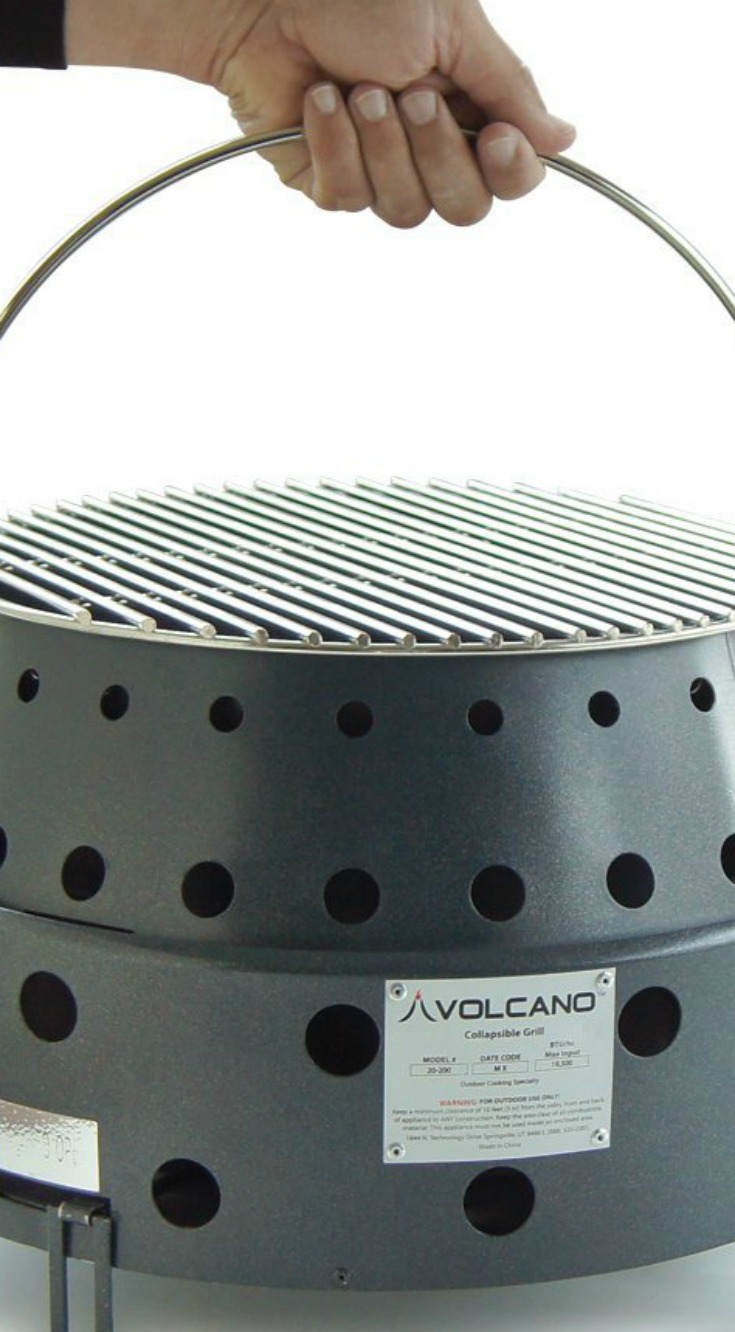 (source: AMAZON)
When I saw this grill, I immediately thought of tailgating and camping and backyard fun with Sweet E (roasting wieners and making s'mores). But you know how it goes, you see a seemingly great product, read the saddy sad Amazon reviews and quickly click into a new link, hoping to find something better.
Not so with this grill. I stayed! I read! I smiled at the possibilities!
That the Volcano can use three different kinds of fuel makes it an even smarter buy.
Product Description: Product Deets:
The Volcano 3 Collapsible Propane Grill is the most versatile and efficient grill on the market today. From the backyard to the great outdoors, or even your survival and emergency preparedness, this 3-fuel grill and stove allows you to cook whatever you want, whenever you want. Our most popular model for a reason, this Volcano has 3-fuel capability, which sets it apart from all other outdoor cooking options.
This unit combines the greatest variety of cooking options with easy portability. This Volcano collapses down to 5" and is easily transported in the included storage bag. This model can be used with Charcoal, Propane or Wood and is highly efficient. Switch between propane, charcoal, or wood in just seconds!
Grill a quick burger with the propane, then light up firewood to roast your marshmallows at the end of the day. The Volcano is the last outdoor grill/stove you will ever need!
Product Deets:
Options are always good, aren't they? That the Volcano easily sets up and collapses down for easy storage, along with the fuel options, makes it a put-on-my-Christmas-list item.
It's also a gift I'll keep in mind for others on my list (it's never too early to think about Christmas, right?).
What do you think? Would you be happy to see one under your tree….or…think someone on your list would love it?
Happy (early) Shopping, my babies!