Sweet E has come and gone from 2018 Camp Choochie and G-Daddy, but the craftiness remains – as in we kept him happy with crafts (oh my!).

Y'all know I am the least crafty gal you'll come across, so don't roll your eyes – yet.
My friend, Jamie (YES, SHE IS!), sent me her book back in 2015 to preview. (her site: https://www.creatingreallyawesomefunthings.com/)
It'll be fun, she said! Um, maybe, I said (vigorously shaking my head nononono in my mind).
Surprise, surprise – it was fun-ish.
Keep in mind that crafting isn't my happy place, but a Chooch has to do what a Chooch has to do.
~ A gentle reminder: OMT! uses Amazon referral links. When you do your shopping through the Amazon links on this page, you support the blog at no cost to yourself. It's much appreciated!~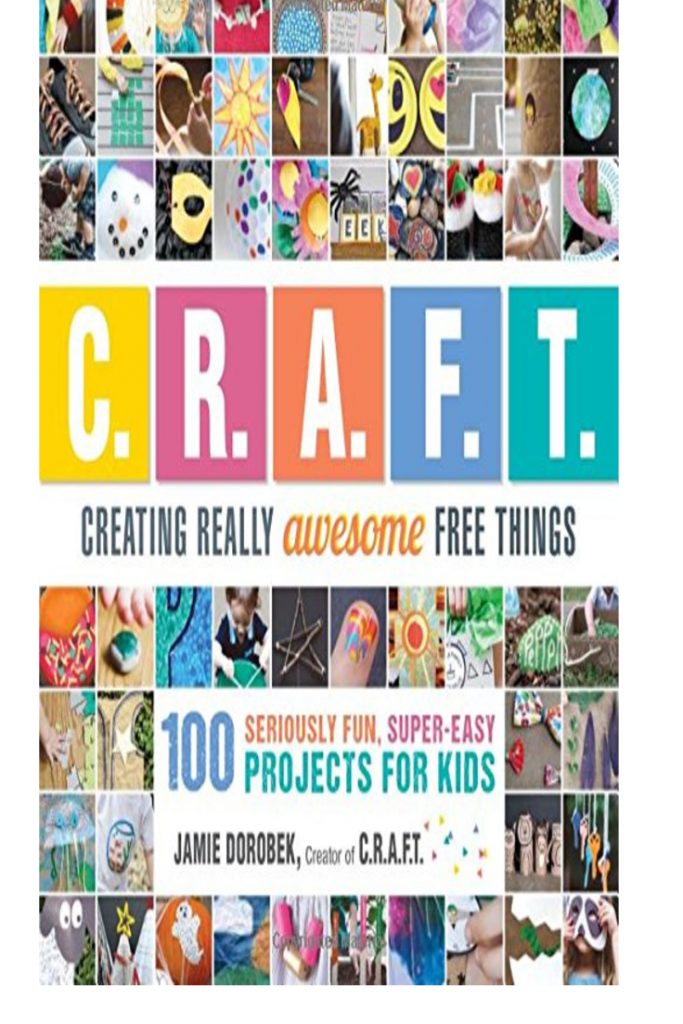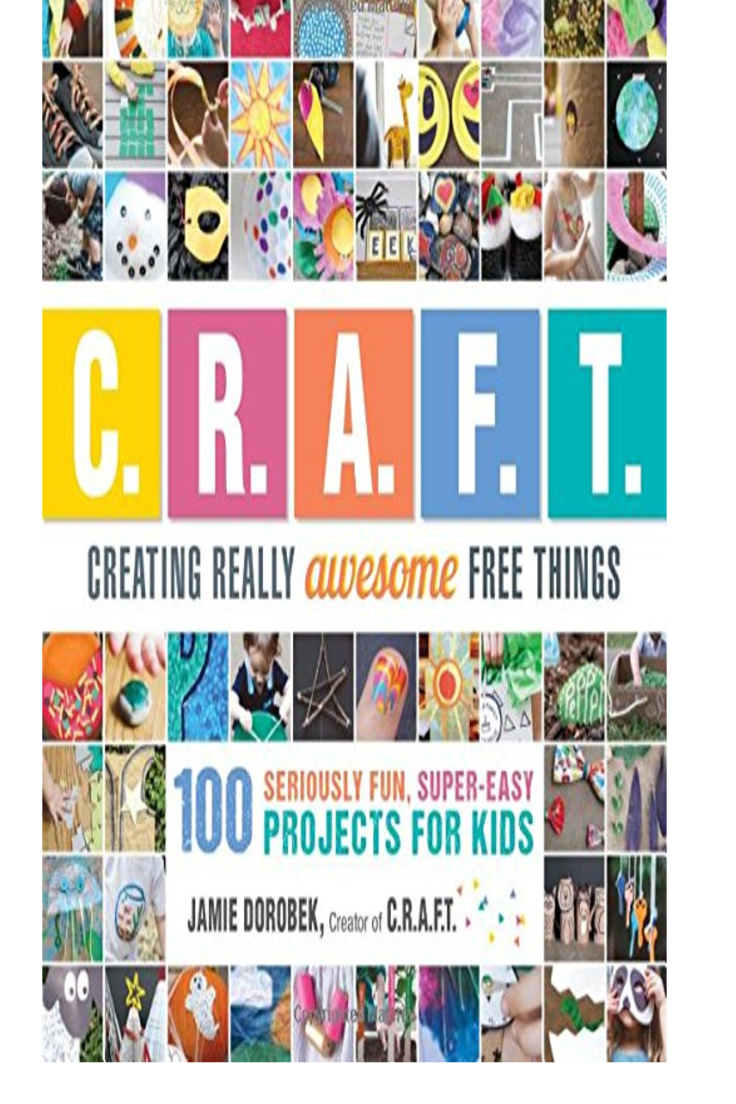 (Source: AMAZON)
100 kid-friendly projects from the creator of C.R.A.F.T.!
Get ready for some serious family fun! Filled with 100 fun crafts, Creating Really Awesome Free Things helps you develop your child's creativity, imagination, and fine motor skills–all while using common household items. Each budget-friendly project features step-by-step instructions and keeps kids entertained, engaged, and learning all day long. You and your children will love recreating one-of-a-kind crafts like:
Memory Game
Egg Carton Flowers
Key Wind Chime
Ring Toss
Lion Mask
Complete with photographs for every project, Creating Really Awesome Free Things promotes hours of playtime fun with the entire family!
"A handy tool for their DIY development. This focus on materials and their location makes this book particularly useful for coming up with a fun project on the fly…. A great resource for environmentally and financially minded crafters. So, the next time you and your little maker are ready to get down to DIY brass tacks, you just might want to reach for C.R.A.F.T." –Make blog
"The directions are simple and straightforward, supplies are inexpensive and accessible, and…kids will appreciate the tidbits of trivia. Parents and caregivers looking for rainy-day projects will find a wealth of ideas in this collection–and they won't have to make a run to the craft store for supplies." –Library Journal
Y'all.
This is a fun book – one I keep going back to (now going on three years) for stuff to do with Sweet E.
We sit down together and look through the pics, deciding on what we wanna do now and what we'll save for later.
BONUS: there are gift-worthy crafts within the pages. Who doesn't love a handmade gift from a kiddo? WHO?!
Since I'm sold, I'm kinda assuming those of you who actually enjoy crafting will like it even more than I do!
Plus, if you're clueless about crafting like I am, it's a perfect pick-it-up and make something book.
Thanks for helping a Choochie out, Jamie.
As for the rest of you – click the linkage and order today.


Happy Crafting (I shivered a little), Y'all!