Any Super Mario fans out there?
Sweet E is one of them!
~ A gentle reminder: OMT! uses Amazon referral links. When you do your shopping through the Amazon links on this page, you support the blog at no cost to yourself. It's much appreciated!~
This 3D optical illusion LED light would absolutely be a hit in his bedroom.
(source: AMAZON)
~ 7 Color change: Red, Green, Blue, Yellow, Cyan, Pink, White.
~ Touch button: Press one time, one color lights up, press it again, it turns off. Press it a third time, another color lights up.
~ Automatic color-changing mode. Press the touch button to last color, then press it again, auto color changing mode works.
~ Comes with USB power adapter, you can connect to your home power socket or computer USB port.
~ It can be put in bedroom, child's room, living room, bar, shop, cafe, or restaurant as a decorative light.
~ Magical Panel 3D optical illusion LED light.
~ 3D Visualization – Unique Lighting Effects – Amazing Optical Illusion – Home Decor Lamp.
~ The 3D Optical Illusion 2016 New Super Mario Panel lamp is a fantastic gift.
~ Powered by universal USB cable.
~ Color customizable by pressing a button with 7 colors display.
After reading the reviews, it appears that instead of being a full-on 3D light, it's more of an optical illusion (um, thus the name!).
Per, one of the reviews: "…it's actually a 3D on a flat 2D plexiglass. The light travels through the white portions of the panel making up the image. It doesn't plug into the wall, but plugs into the USB port of your computer or other USB power unit."
Would Sweet E mind?
NO!
For the Super Mario lovers on your list!
But wait, there's more!
Same idea, but for dino lovers: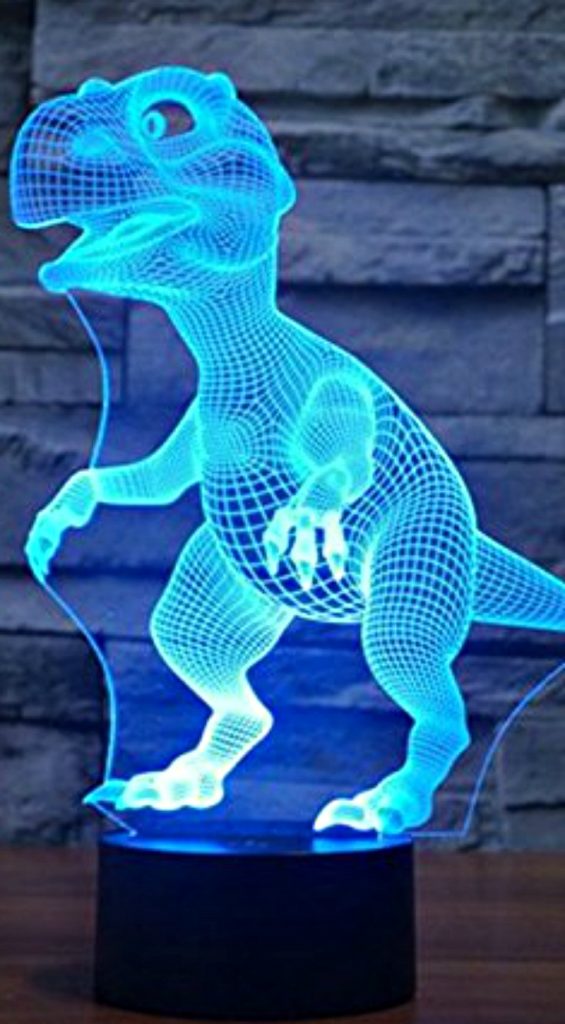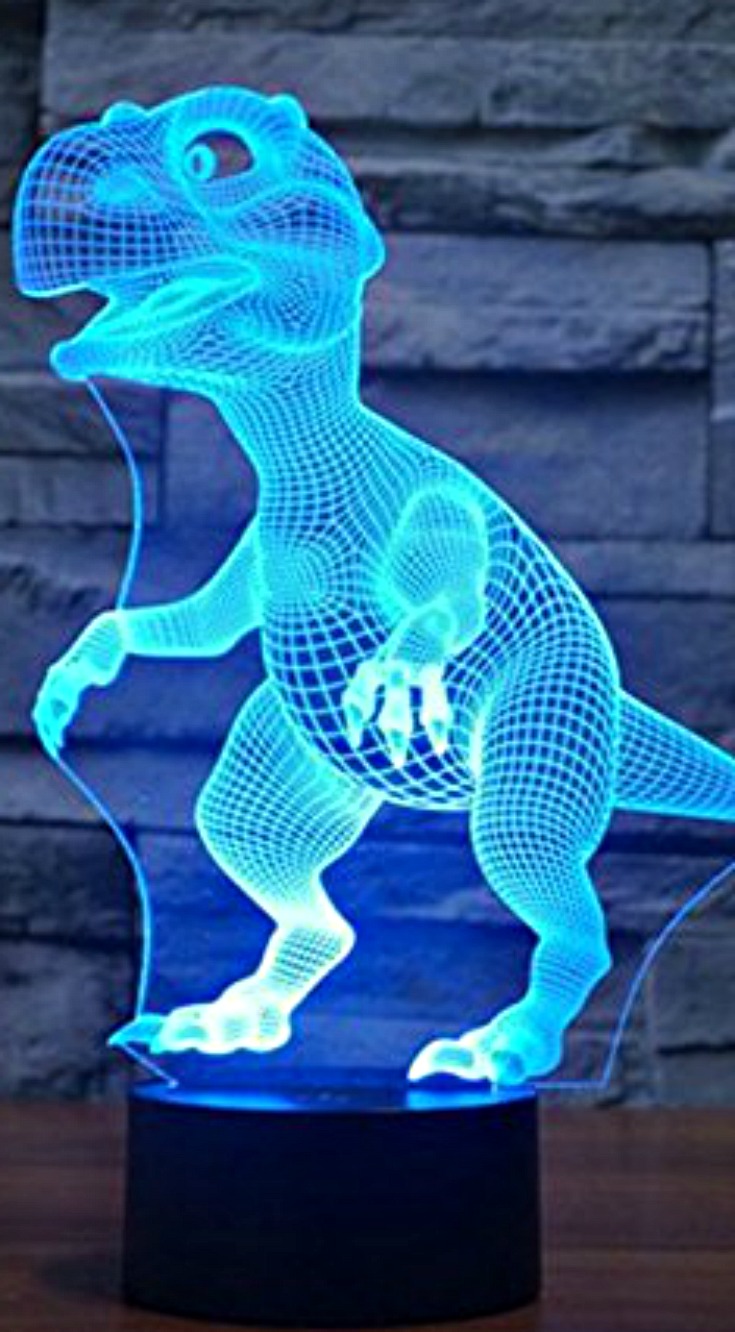 (source: Amazon)
Happy Shopping, Y'all!