Let's talk about how to protect yourself with a tactical pen.
What the heck is a tactical pen?
And, why the heck should you consider carrying one?
Both great questions.
This can be an uncomfortable subject, but something we should be willing to discuss and consider for personal safety purposes.
A tactical pen is an object of self-defense that has two purposes: it's an actual pen and a self-defense weapon.
You should consider carrying one if you don't already carry some sort of self-protection gear.
~ A gentle reminder: OMT! uses Amazon referral links at no cost to you.~
Schrade SCPENBK 5.7in Aluminum Refillable Tactical Pen for Outdoor Survival Camping and Everyday Carry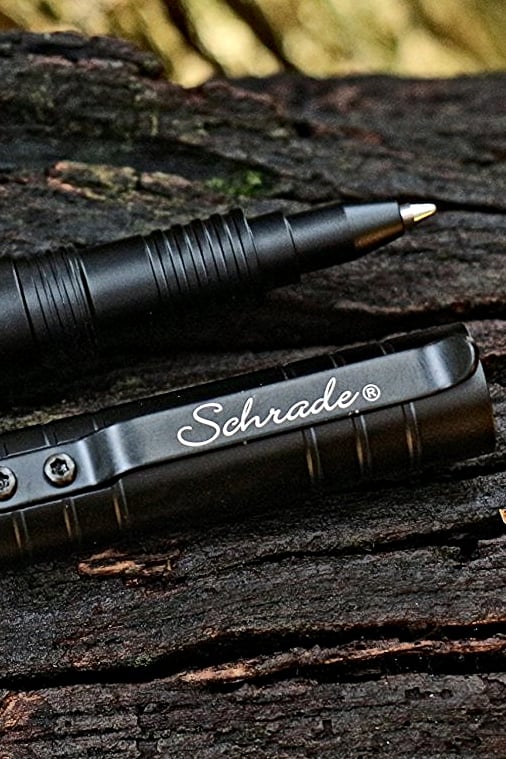 (source: AMAZON)
Product Deets:
~ DIMENSIONS: 5.7 inch (14.5 cm) overall length and a weight of 1.4 ounces
~ DURABLE: Pen is made of reliable CNC Machined 6061 T6 Aluminum
~ DEPENDABLE: Quick and easy access with the convenient pocket clip and screw-off top
~ SECURE: Have confidence that this tool will perform when needed for self-defense and blend in when not in use
~ BE PREPARED: Pen can be refilled with Schmidt P900 Parker Style Black Ball Point Cartridges
Product Description:
~ CNC Machined 6061 T6 Aluminum
~ Pocket clip
~ Ability to perform while blending in
Highlights:
~ Screw-off cap
~ Refillable pen
~ Self-defense end
~ Convenient size
As y'all know, I am a runner.
As a runner, as one who is alone on the streets for long periods of time, I need to be able to protect myself.
I could carry concealed, but lawsy, can you imagine?!
Instead, my go-to has been Sabre pepper spray – in the big dispenser. Cause if I'm gonna pull it out to use, I want to stop whatever threat is in front of me.
I'm always looking to add tricks to my self-defense bag and a tactical pen is simply one more layer of protection.
This image shows the pen portion (which actually serves as a writing instrument) and the protection portion: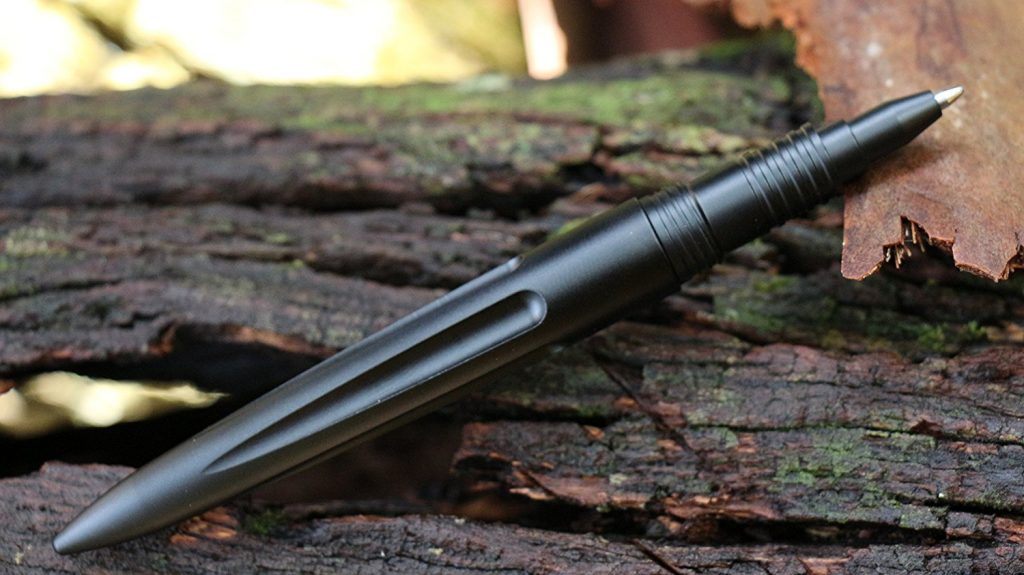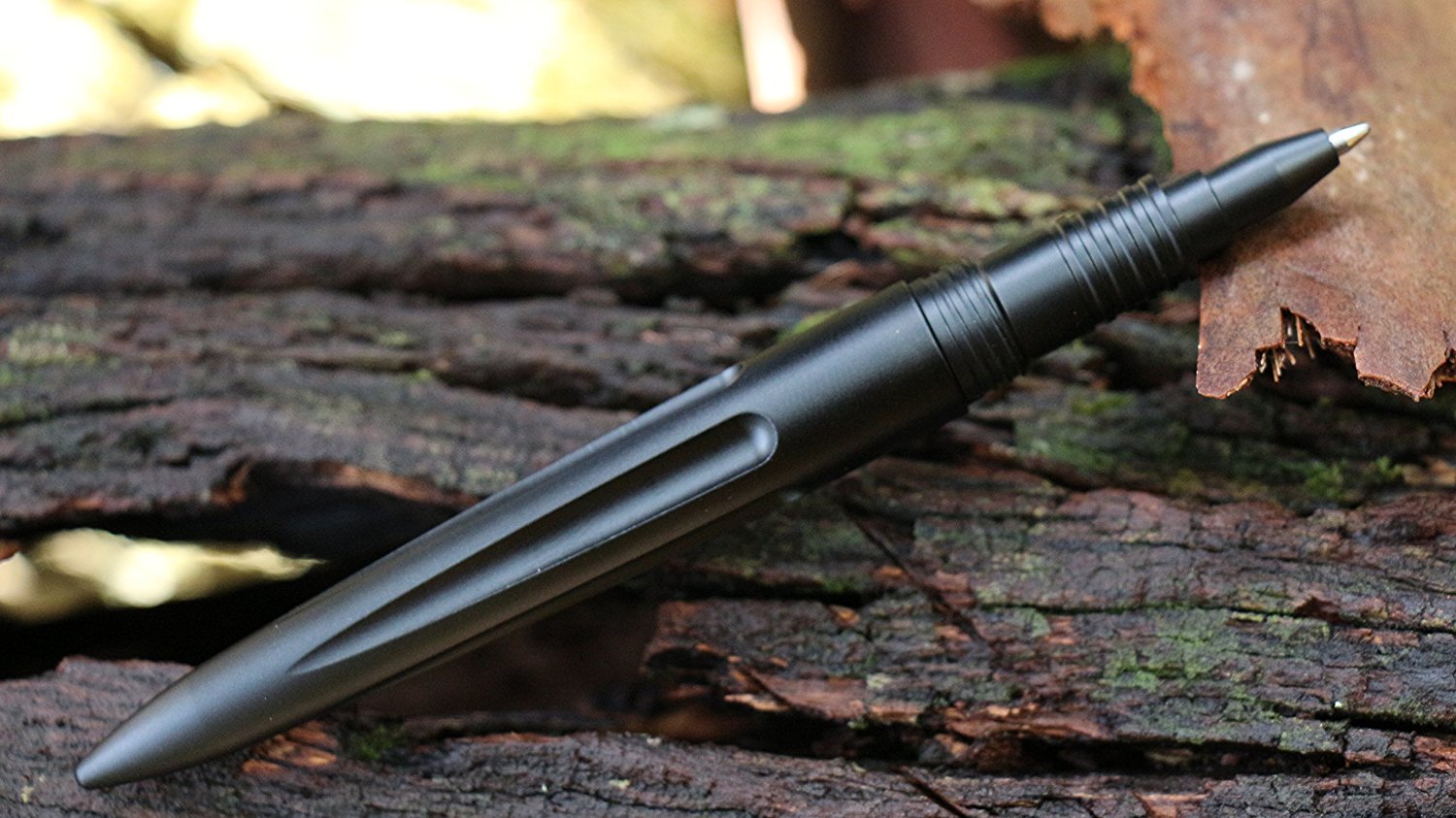 (source: AMAZON)
NO ONE likes to consider why you might need to use a tactical pen, but EVERYONE likes the idea of being able to protect themselves.
Click over to the Amazon page and you can watch a short video as well.
Don't let fear of what these pens represent (nefarious intent of a stranger) stop you from considering them for your self defense bag o'tricks, or from possibly gifting them to someone you know who could benefit from owning one.
Fear is one of the worst reasons to not protect yourself.
We can hope we never have to use a tactical pen or pepper spray, but better to have a way to protect you and those with you when necessary.
Be like a Boy Scout – ever prepared.
Or as the saying goes: hope for the best, but prepare for the worst.
Stay safe out there, my babies.