Peri (can SUCK IT) has left my flowing tresses a bit weak and thin.
That, and a double whammy of chemo a few years back, has put me on the path for shampoos and accouterments of the hair-thickening persuasion.

We've already talked about a foam you use in the shower after shampooing (I LOVE!) and some Big Sexy Hair (spray) that I also LOVE.
Today we talk shampoo.
~ A gentle reminder: OMT! uses Amazon referral links. When you do your shopping through the Amazon links on this page, you support the blog at no cost to yourself. It's much appreciated!~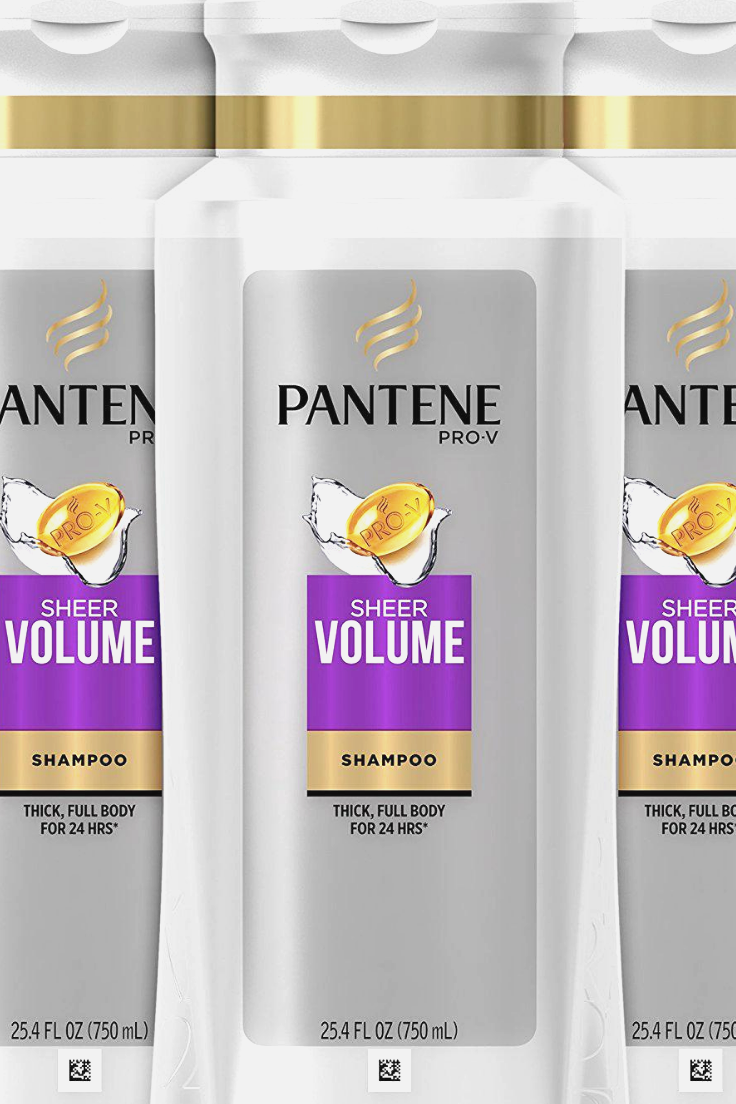 (source: AMAZON)
Pantene is the lifeblood of my thickening ways. I've used it for a few years and can say it lives up to what it says it will do: volumize thin(ning) or flat hair.

Product Deets:
~ Fuels hair with a potent blend of Pro-V nutrients and antioxidants
~ Gently cleanses hair with a nutrient-rich lather that wraps every strand, nourishing for effortless detangling and lasting shine*
~ Silicone-free Sheer Volume formula helps give immediately noticeable volume, lift and control*
~ Lightweight formula won't weigh down hair
~ *Use as a system with Sheer Volume Conditioner and Volume Root Lifting Spray Gel
~ Volumizing shampoo with collagen-plumping effect gently cleanses with no heavy buildup
~ Volume shampoo adds volume, lift, and control when used with root lifting spray gel
~ Volume shampoo contains a super light, silicone-free formula that preps hair for volume
~ Go big or go home when paired with the entire Sheer Volume Collection of a conditioner and styling products
~ One 25.4 fl oz bottle
Don't just wash your hair—fuel it with Pantene Pro-V Sheer Volume Shampoo. The powerful blend of Pro-V nutrients helps you say goodbye to flat, limp hair with lightweight volume and lasting body. The silicone-free Sheer Volume formula wraps every strand with a rich lather that rinses away to reveal immediately noticeable volume, lift and control.
When I first started using it, I tried one day with and one day without – big difference. At the time my hair was fine and thinning a bit. If I used the volumizing shampoo, I never worried what it looked like. But, if I went a day without it – blech.
After chemo, when my hair was outta control thick and wavy, I continued using it because, well, it was on the shelf in the shower! It worked beautifully.
Now, since my chemo hair is gone and the newer straighter version has grown in, I still love my thickening standby.
No complaints.
I can totally and happily recommend this product!
If you're in the throes of thinning hair – what say you?
Have you used it -or- do you have your own recommendation?