For years I have wanted a wool mattress topper. YEARS.
I research and don't buy.
I want to buy because, I mean, look at this lovely addition to any bed: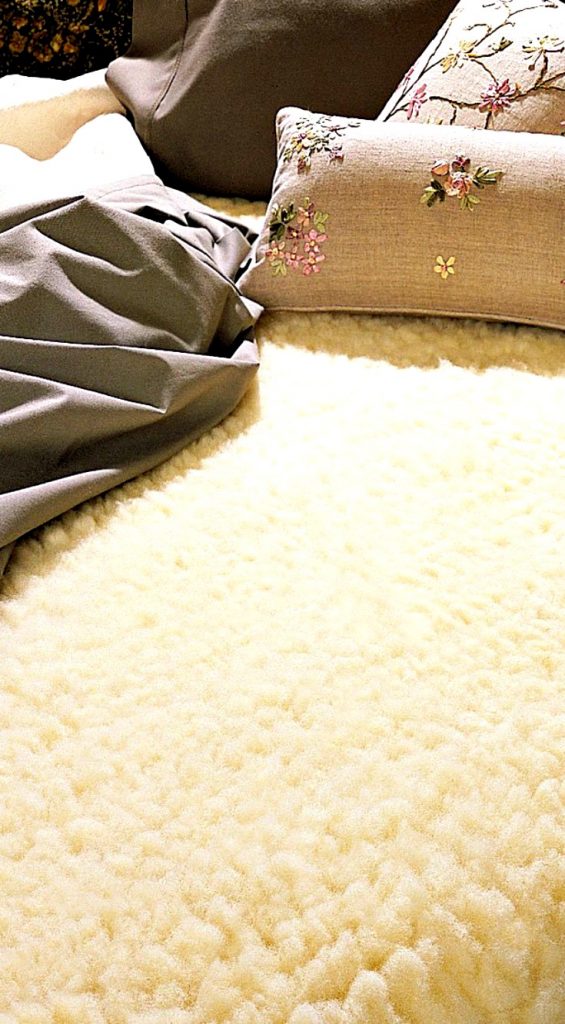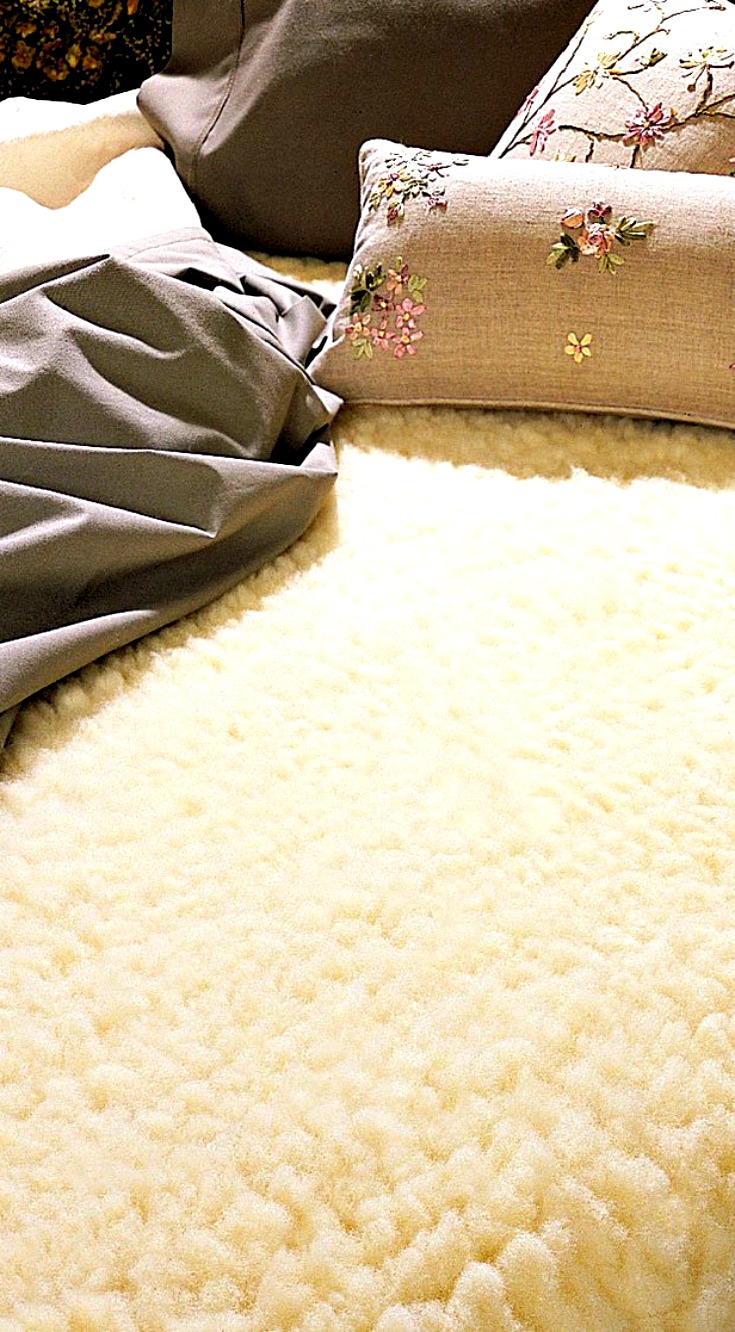 (source: Amazon)
~ A gentle reminder: OMT! uses Amazon referral links. When you do your shopping through the Amazon links on this page, you support the blog at no cost to yourself. It's much appreciated!~
So dream-like and cozy. So inviting and cloud-like perfection. So gimme gimme gimme.
Instead of giving in, I buy foam toppers and am dissatisfied.
After some time, living with my dissatisfaction, I research again and don't buy.
Whhhhyyyyyyyy?
Mostly because they are a big investment.
We have a king-sized bed, means spending in the realm of $400 (and up). That's a lot of dough, yo.
They beckon me with their cool in the summers (most of our year) and warm in the winters promises.
Product Deets:
Made in USA

Virgin Wool… the thickest and most plush of all the SnugFleece models. 1.75 In. Wool Pile Height on this Wool Mattress Topper Cover Pad.

Constructed with specialized one-of-a-kind equipment, one row of wool at a time, allowing recoil properties to remain intact.

A powerful sleeping aid; helps to distribute your body weight evenly, relieving pressure on hips, shoulders and heals resulting in uninterrupted, better quality sleep.

Keeps you warm in the winter and cool in the summer; a consistent body temperature keeps one from tossing and turning, resulting in a deeper more restful sleep.

SnugFleece Orginal and SnugFleece II have a cotton backing; Dry clean, vacuum or foam wool cleaner to maintain freshness
Product Description:
Need a more comfortable bed, more luxurious feel from your mattress? The SnugFleece Original Non Allergenic Wool Mattress Topper Cover Pads will take beds that are too hard, too cold, too warm (like the tempur pedic memory foam bedsÂ… and make them much more comfortable. The SnugFleece line is made with superior USA made and grown American Wool and they are the higest quality, plush wool mattress covers in the industry. The SnugFleece Orginal comes with 1.75 inch wool pile height, 100% cotton backing, husky 2 inch elastic straps and a 30 day money back guarantee to ensure your satisfaction. The SnugFleece Mattress Topper Covers and Pads cradle the painful pressure points that often cause tossing and turning while sleeping by improving your body's circulation for the best sleep possible. Due to the highest quality materials in the SnugFleece line, this mattress topper cover pad should be dry cleaned, vacuumed or spot cleaned with wool foam cleaner to keep fresh.
SOLD!
Yet, still not on my bed.
I'm gonna rely on you guys. Someone out there has a wool topper on their bed.
Tell me what you think. Is it as dreamy as I'm dreaming?
Tell me you can't live without it.
Tell me that I'm a crazy person not to Amazon Prime this babdboy TODAY.
I'm beggin' y'all.
Help me justify this splurge.