How many times have you been out shopping at T.J. Maxx, reach for a 50%-off the already 50%-reduced item and gaaa! a painful hangnail or a jagged nail. The horror!
There's nothing left to do but go on home and drink; your whole day has been ruined.
DON'T BE A WIMP! There are still amazing sales to be shopped…merchandise to be rooted through…early Christmas presents to be snagged (don't throw anything at me, because I shop this early).
Luckily for you, the Swiss Army folks have your back. If you have one of these compact beauties in your bag or your pocket or hanging on your key chain, you can deal with your otherwise day-ruiner (hangnails hurt, y'all) and keep on keepin' on.
~ A gentle reminder: OMT! uses Amazon referral links. When you do your shopping through the Amazon links on this page, you support the blog at no cost to yourself. It's much appreciated!~
Behold the Swiss Army Victorinox Nail Clippers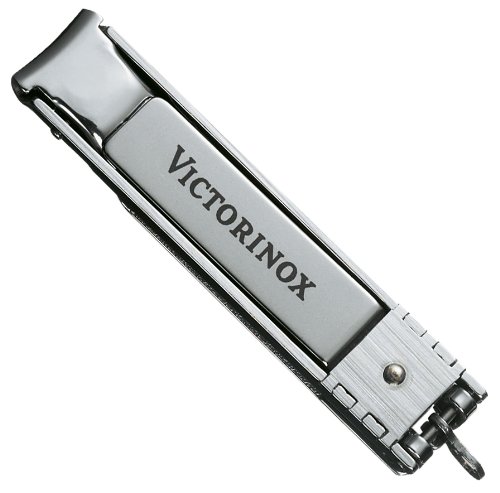 (source: AMAZON)
Isn't it sleek? Isn't it sophisticated for a thing that makes nail clippings?
Check it, when opened: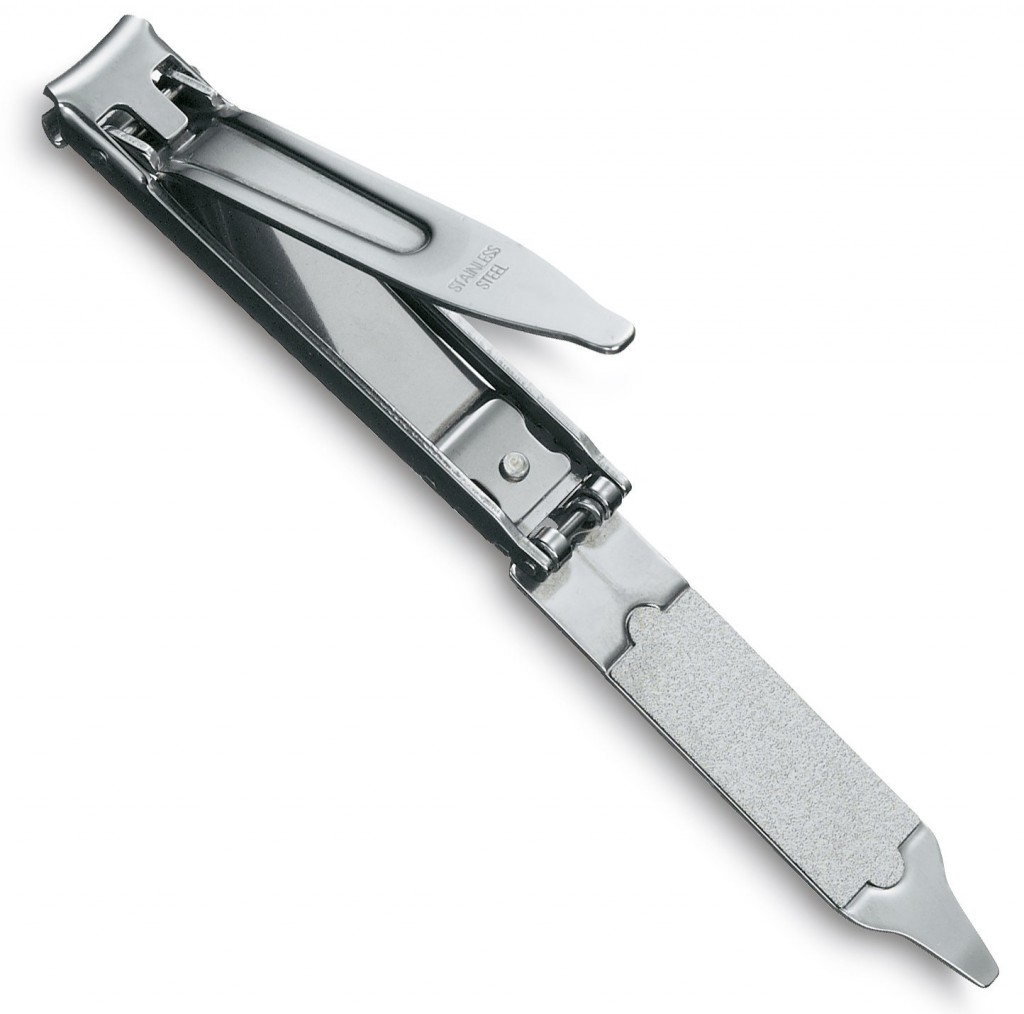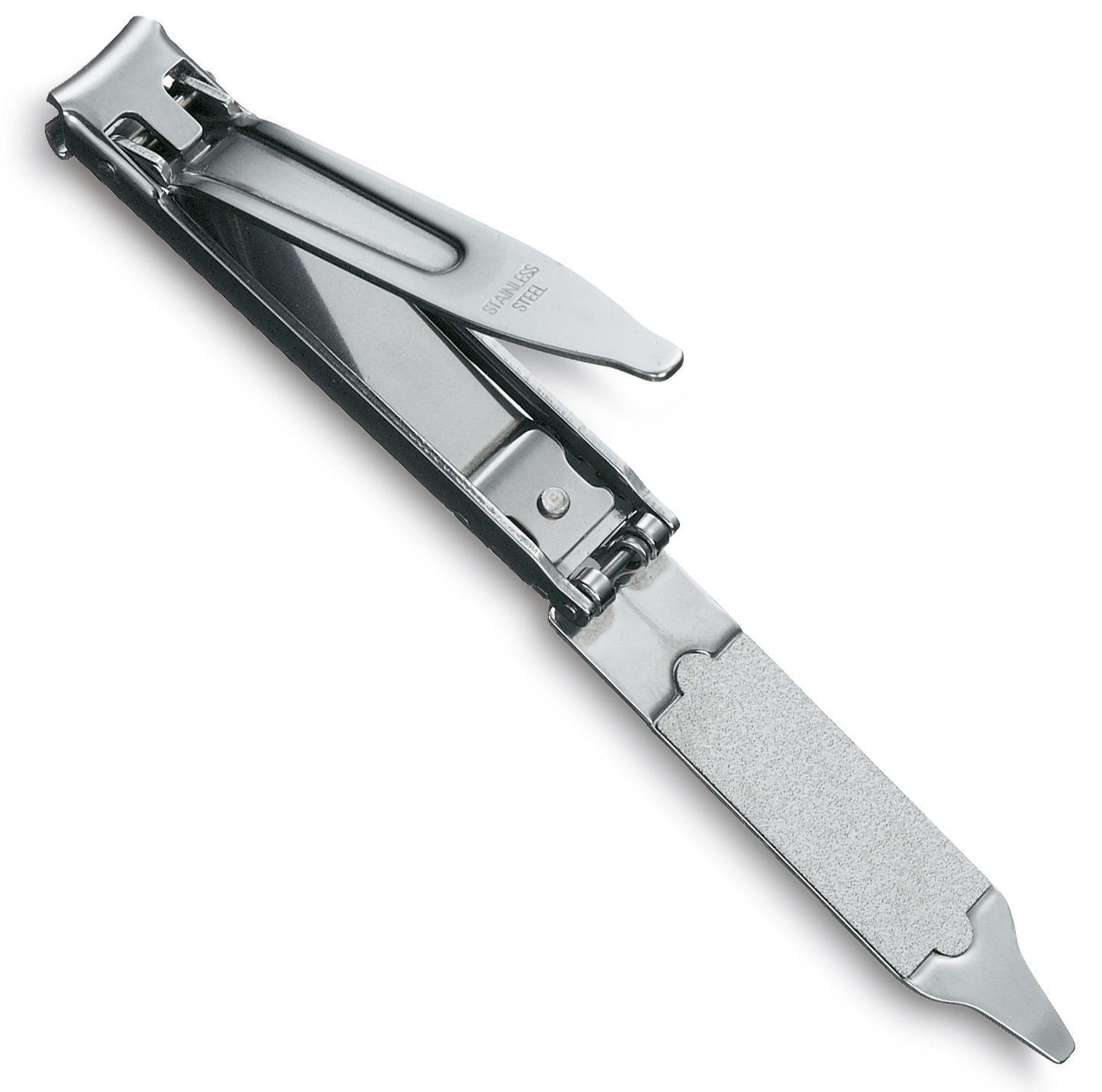 (source: AMAZON)
I'm a simple gal. I like function. I like beauty. I like compact. If I can find a product that combines all of these components, I'm in lurv.
One more great thing about these clippers is that they will be a workhorse for the men in your life as well (um, HELLO, STOCKING STUFFER!).
So, no more crying about hangnails or a jagged nail while out takin' care o'business. You show those nails who's boss.
Who's boss?
You and your Swiss Army, that's who.