If you've read here for any length of time, you know that I have an ongoing tweaky back issue that I'm working hard to resolve.
I use my foam roller, I do strengthening work, and because I sit for a large part of every day, I have started using my stability ball as a chair at my desk!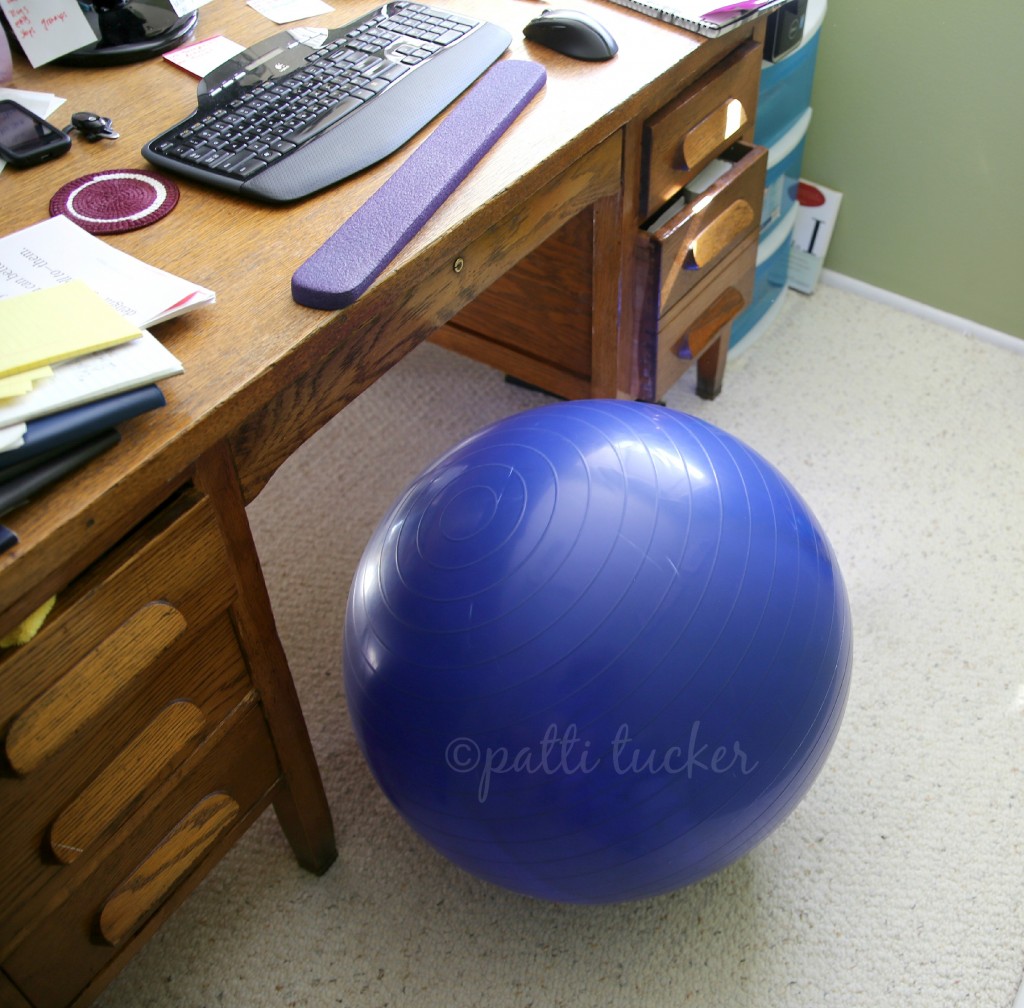 Oh my…what rolly fun!
This is my regular chair: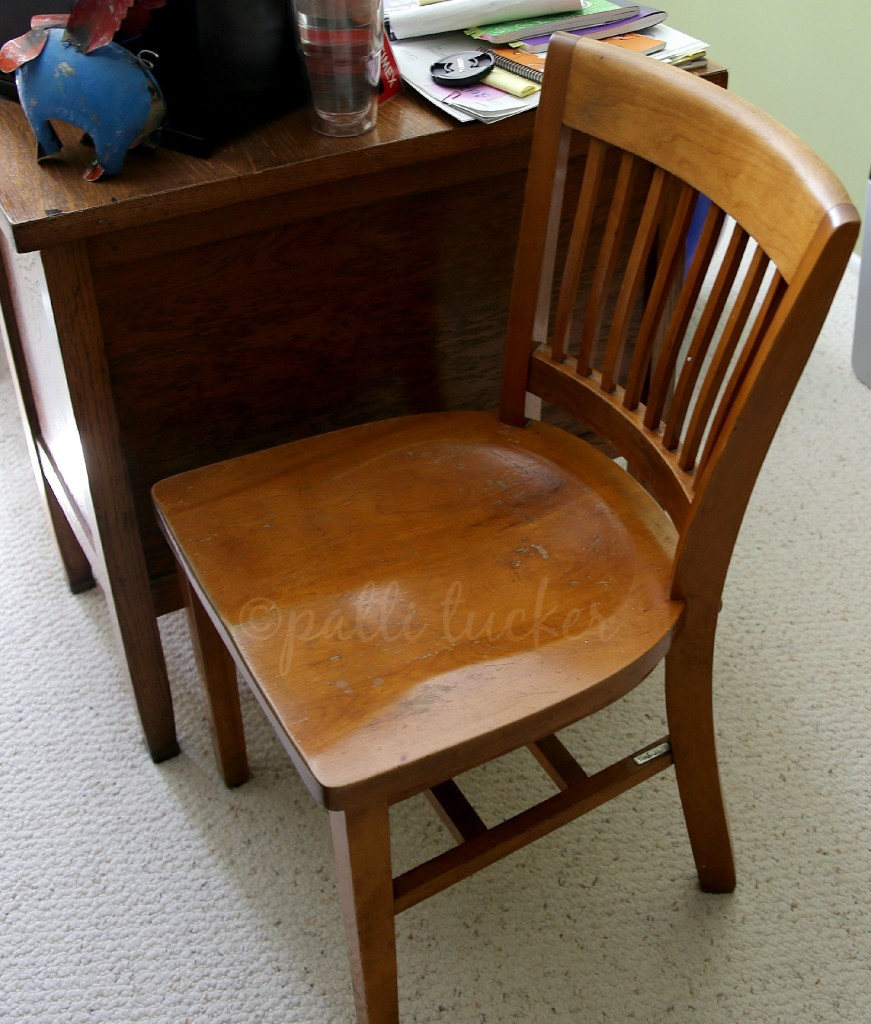 Because it's a bit shorter than my chair seat, I wait until I'm doing research or minor typing, before switching out my wooden chair for the stability ball. I won't lie, the stability ball took a bit of getting used to, but once I started using it, I found that not only am I engaging my core when I am sitting, I can also roll out a stretch when needed.
Workout while sitting? Y-E-S!
This one is very similar to the one I use (they don't make mine any more):
~ A gentle reminder: OMT! uses Amazon referral links. When you do your shopping through the Amazon links on this page, you support the blog at no cost to yourself. It's much appreciated!~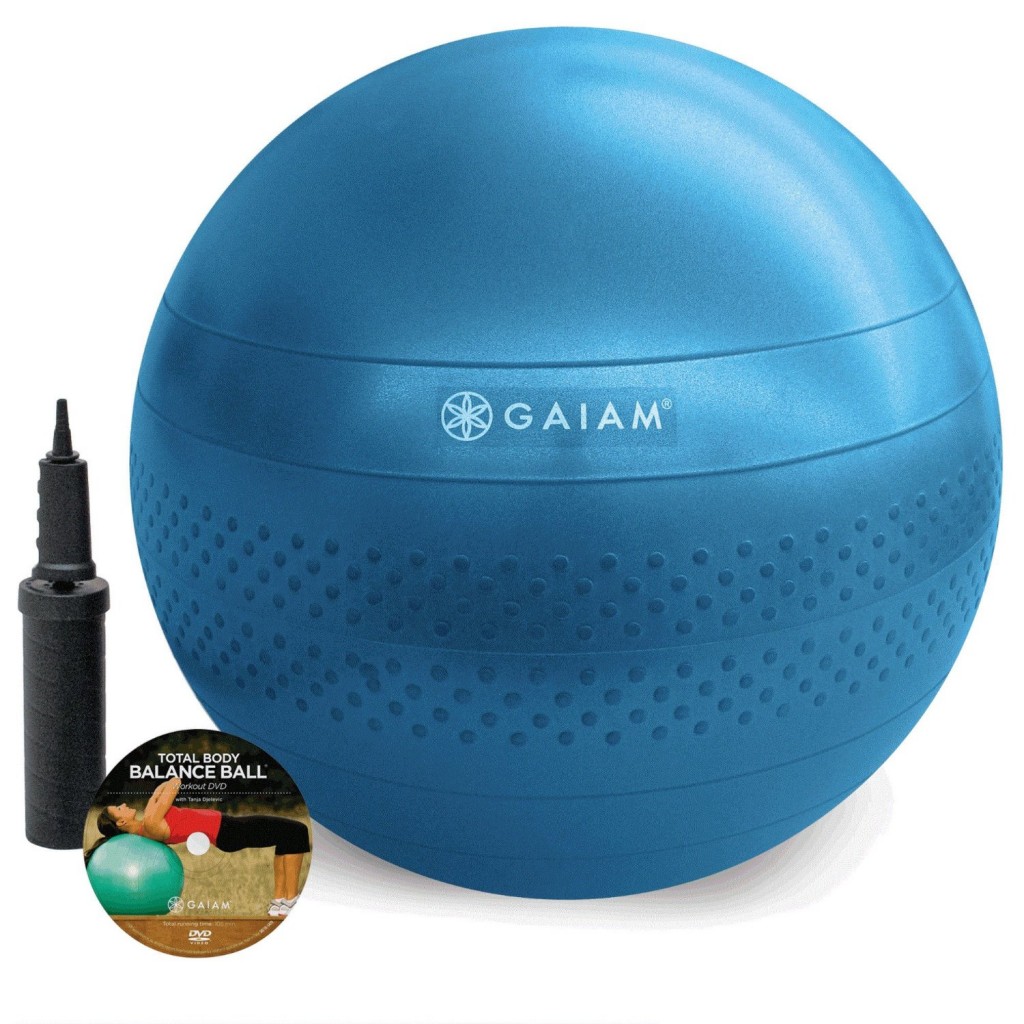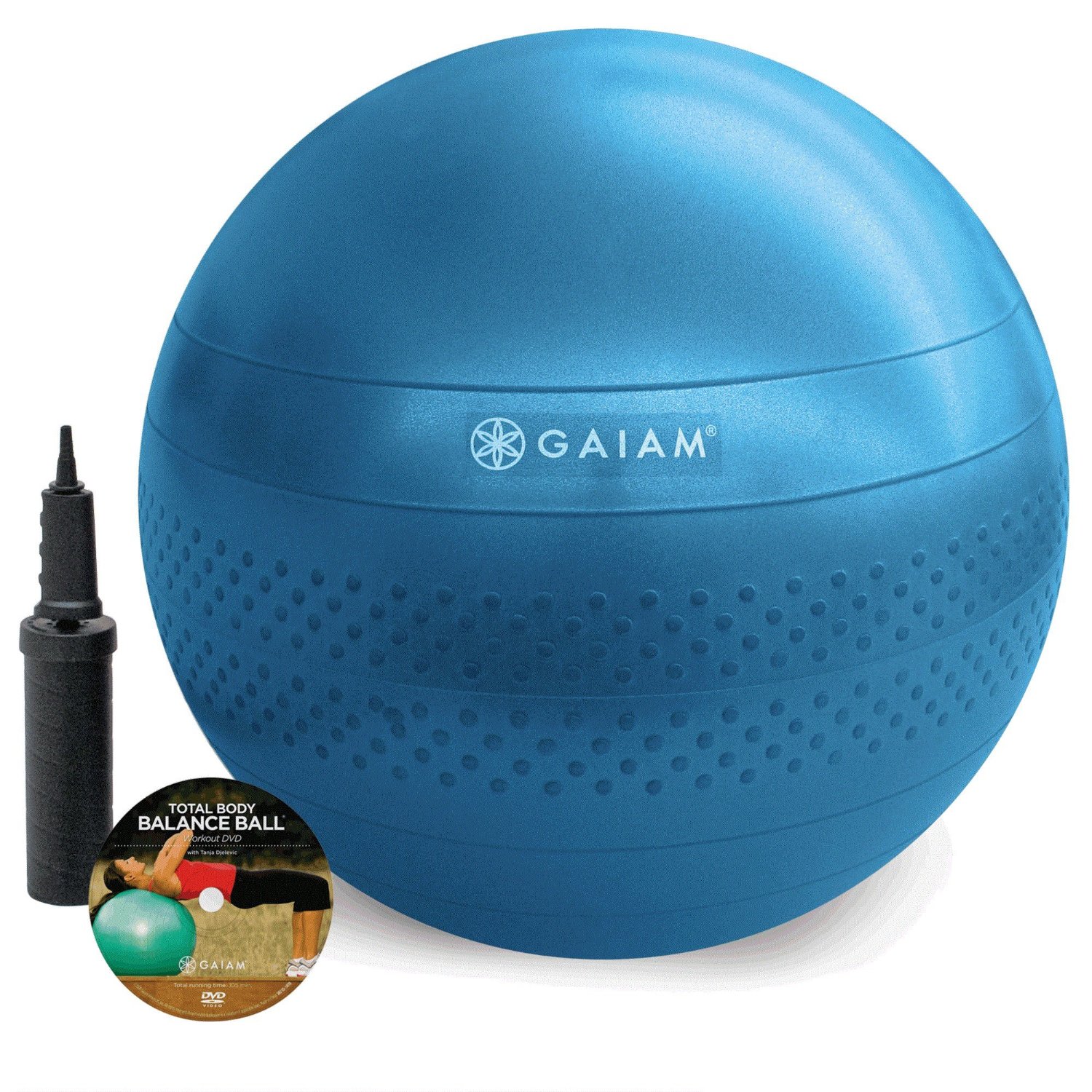 (source: Amazon)
Gaiam Total Body Balance Ball Kit
Balance ball workout kit with large (75 cm) exercise ball

Exercises abs, back, gluts, hips, arms, and other muscles

DVD workouts designed by fitness expert Tanja Djelevic

Comes with DVD, air pump, and a high-quality, anti-burst Balance Ball

Also available in small (55 cm) and medium (65 cm) balls
Benefits/Features
Tone, sculpt and chisel your shoulders, arms, thighs and abs
Improve core strength, agility and balance
Totally impact-free for joint safety
Designed for all skill levels
Available in 3 sizes: (55, 65, 75cm)
Product Description
The Total Body Balance Ball Workout was developed to combine our Balance Ball with resistance training for maximum results. Leading fitness instructor Tanja Djelevic takes you through a series of Pilates, yoga and strength moves using the Balance Ball to focus on major muscle groups. Improve your body's core strength and natural balance while getting trim and toned. Workout DVD delivers two full-length, dynamic whole-body workouts that range from beginner to advanced. Kit includes 105-minute workout DVD (Total Body Balance Ball with three 20-minute focused segments on upper body, lower body and abs and Balance Ball Express with three 10-minute segments), air pump and high-quality, anti-burst Balance Ball.
I love mine. Really. When my back starts tensing from the long hours of doing nothing but sitting, this ball comes in handy.
My new routine is to use my chair for the first hour of the day (it's more conducive to using a keyboard), then I switch out the chair for the ball. Doing so has had three effects:
1) My back gets a major tension break.
2) I'm more focused on the work that needs to get done. No goofing off. It's the result of sitting on a ball instead of a chair! Roll on!
3) I'm getting a mini workout each and every time I sit on the core ball instead of in my chair.
This is what #winning looks like, my babies!
My philosophy as I get older is to be able to move through life gracefully (OK, who just snickered?!) with strength and flexibility. I don't want to be held back by any limitation I have the power to fix. Sitting on a stability ball while working allows me the proactive stance I favor.
As I was looking up the ball on Amazon, I came across this Balance Ball Chair: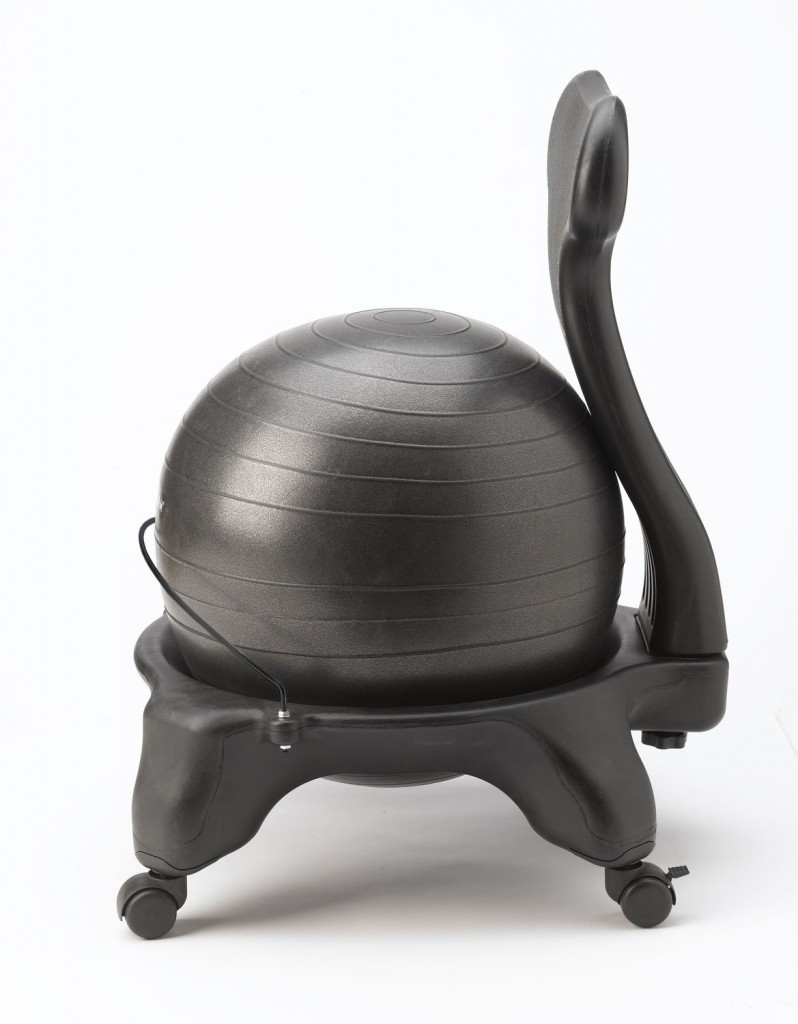 (source: Amazon)
Oh, Santa!
I'd totally use it. What do you think?