Oh, Mason Jar! You got me; you win. I surrender to all things mason jarry.
As you know, I have a mason jar aversion. I know it's hard to believe and understand, but I just do. Witness HERE, HERE and HERE.
Suddenly, unexpectedly, shockingly, things got turned around. Up was down. Black was white. No was YES!
MY HEAD IS SPINNING FROM THE SHOCK!
While doing a bit of Christmas shopping research, I came across the one mason jar item that might put me into the I Love Mason Jars camp…maybe.
~ A gentle reminder: OMT! uses Amazon referral links. When you do your shopping through the Amazon links on this page, you support the blog at no cost to yourself. It's much appreciated!~
Take a look at the Mason Jar Shaker: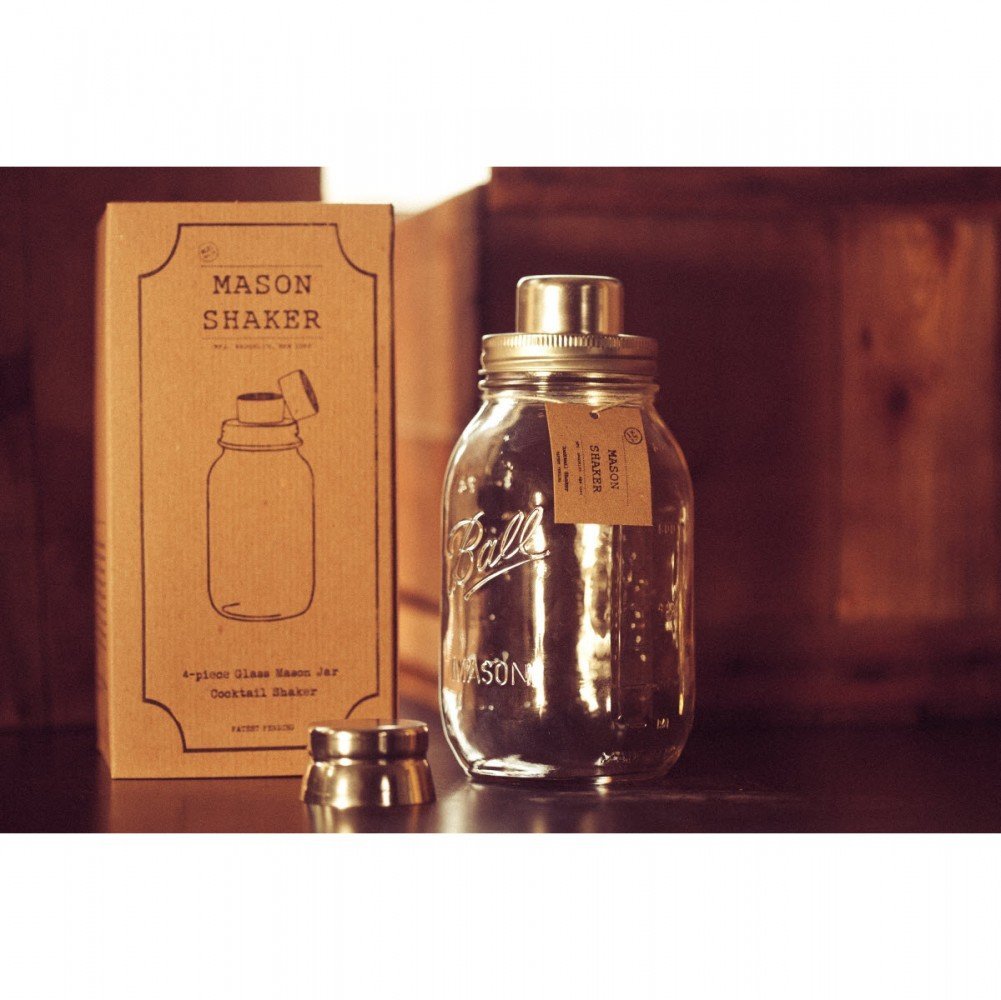 source: Amazon
Oh, my.
Product Deets:
Made from the classic southern icon, the mason jar.

Made of glass and high quality stainless steel.

Four-piece assembly.

32-ounce capacity.
While I already have a stainless steel shaker, I'm not as happy as I could be with it. The top contracts when ice is used, making it difficult to clean afterwards. It certainly does its job, but I've been on the hunt for a more simple approach and I'll be danged if this Mason Jar Shaker isn't exactly what I've been looking for.
Listen, I'm open to the idea that I may have been wrong, that I may have judged the mason jar craze too quickly. OK, I was totally wrong. I'm sorry.
Now, if Santa will forgive me as well, I might just move from the Naughty List to the GETS ALL THE COOL STUFF List.
Do you know someone who loves to make a delightful Martini?
Could they use a shaker update?
Could you use a great Christmas gift idea? A shower gift idea (NOT baby shower, gosh!)? A birthday gift idea? A retirement gift idea. A grandparents-who-watched-the-grandkids-for-a-week idea?
Exactly.
If you're really lucky, they'll ask you to stay for cocktail hour when they open this seemingly perfect wonder of the shaker world.
Get to shoppin'!