Um, Moedal what + Totem who?!
I'm talking tents and backpacks and simplifying travel.
Like this:
Moedal = backpack/storage case for tent.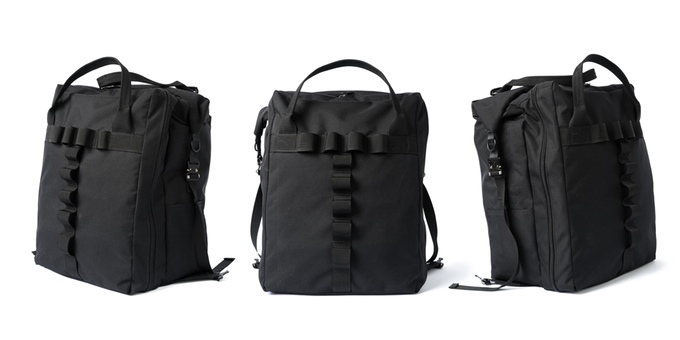 Totem = tent: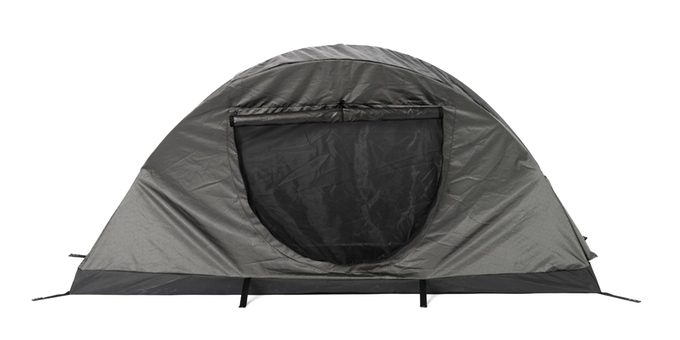 I hear you: Hey, OMT!, that's a simple tent plus backpack, and, well, we've seen those before.
Not like this! The tent fits into the backpack. Wearable shelter (the tent) within your storage (the backpack). The backpack has additional space for other gear and the tent sets up in 30 seconds.
30 seconds! BOOM!
(By The By: I'm not being compensated for this post. Godson #1 is a co-founder of the company and they are just getting started, so I thought I'd highlight what I happen to think is a terrific product.)
What exactly is Moedal +Totem?
From their website:
Moedal: The all in one travel bag from the city, airport or your backwoods camp site.
We've spent the past year and a half testing and improving our bag to meet our everyday standards. Pack light for a day out or fill up the roomy 40 liter bag for any adventure. Moedal is expertly built to ensure it'll be with you a while.
Totem: Our lightweight one man tent that gives you shelter quickly and with ease.
Designed to work together, Totem will fold down and fit into Moedal with room to spare. From the beach, park, music festival or campsite, Totem will give you shelter in seconds.
What makes the company special?
Each tent and backpack is hand-cut, sewn, and assembled by a 100% blind workforce in Raleigh, North Carolina. That's lovely in itself, but Tenative (the company) gives 10% of profit or 1% of net sales, whichever is greater, to support housing and employment initiatives for the 100,000 chronically homeless individuals in the United States.
Pretty special.
The company is running a KickStarter campaign, and I'd encourage those of you interested to click HERE and watch the videos on how simple this product is to use, then back the project, if it resonates with you. The bigger donors are offered a discount on the tent and backpack once they are available in early 2016.
The adventurer in your life will love this ease and versatility of this product, while you spread the love with your part in employing disabled and multi-disabled Americans.
Happy Adventuring, mah babies!
tenativ.com
instagram.com
facebook.com
twitter.com