I know this can be controversial, but OMT! doesn't back away from the tough subjects – EVAH!
Ready?
Steady, now.
I love hot dogs and I bet a few of you do too.
I also bet you love you some retro kitchen appliances.
Get ready, y'all. Here it comes!
~ A gentle reminder: OMT! uses Amazon referral links. When you do your shopping through the Amazon links on this page, you support the blog at no cost to yourself. It's much appreciated!~
I offer the Retro-Series Pop-Up Hot Dog Toaster!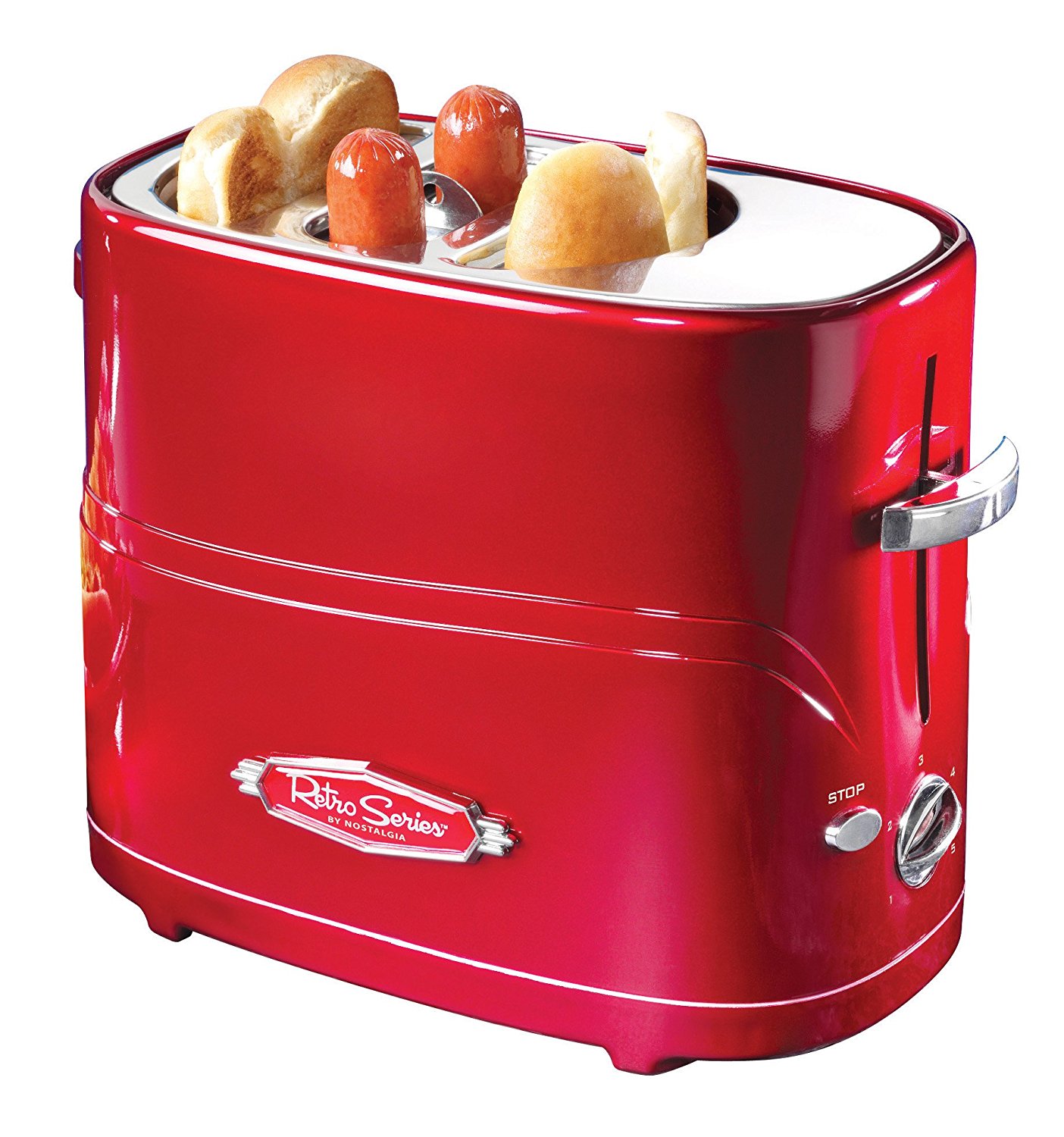 (source: AMAZON)
Look at that thang o'beauty!
Fun!
~ Cooks two regular-size or extra-plump hot dogs at a time
~ Toasts two buns at a time
~ Adjustable cooking timer and stop cooking button
~ Removable hot dog cage
~ Includes mini tongs for removing hot dogs
~ Drip tray for easy cleaning
The Nostalgia HDT600RETRORED Retro Series Pop-Up Hot Dog Toaster is great for entertaining and as a fast meal solution for the whole family. The large hot dog cage fits two regular-size or extra-plump hot dogs. Adjust the heat setting to cook hot dogs to your preference. Easily remove the hot dog cage and use the included mini tongs for removing the hot dogs.
Come on, now. Tell me the truth…
Hot dog lover or noooooo!
I'm gonna assume lover!
Sweet E is going to have great fun with this silliness.
He'll be able to handle doing it himself (even though I'll be right there over his shoulder!) and maybe even make Momma and Daddy a dog.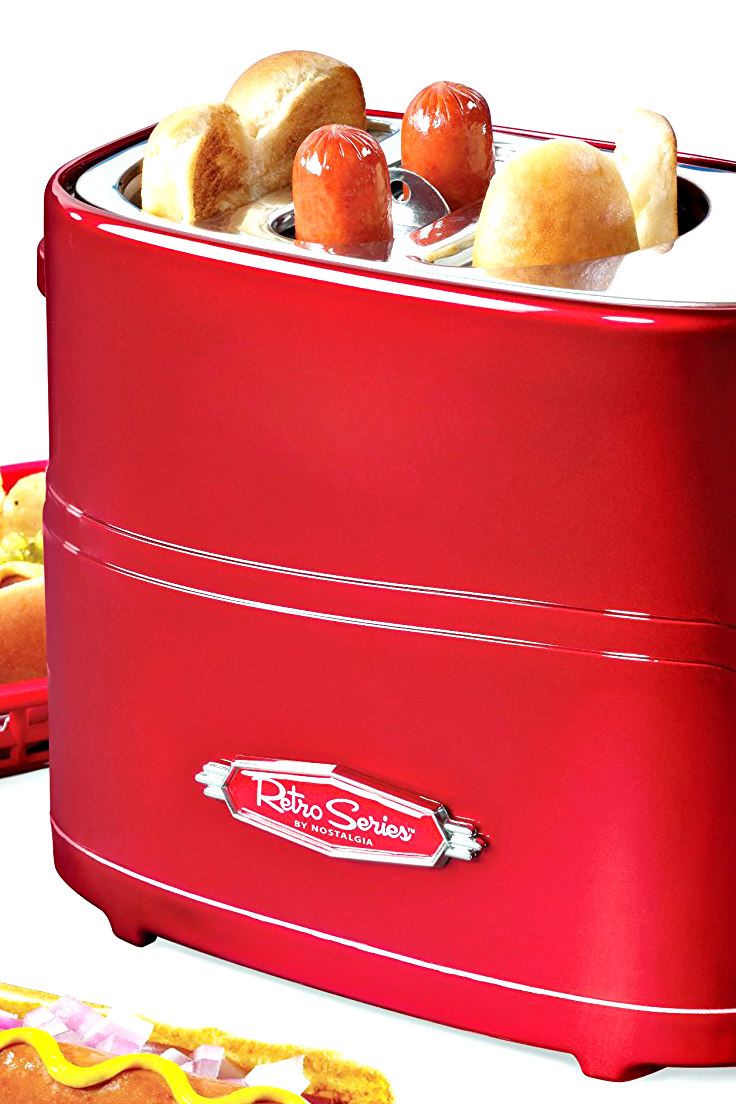 Happy Shopping, y'all!