Before you get too excited, this is a teeny-tiny giveaway.  There are no cars for everyone! here.  No giant LED televisions.  No cupcakes-for-a-year.
Stop the sad faces…seriously…I can't jump out of the gate with that kinda swag.  You'd just be disappointed when I then offered something like this: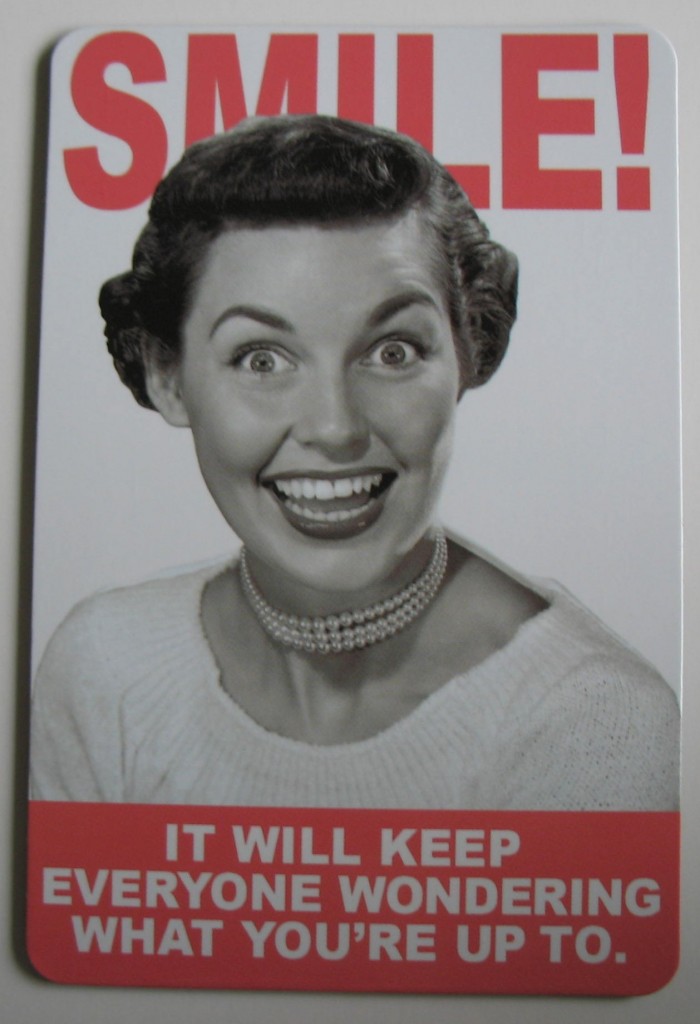 WHOA!  A fridge magnet?!  W-O-W!
And yes, I'm smiling.
(don't act like you won't scratch a grandma to win this)
To have this AMAZING fridge magnet show up in your mailbox, all you gotta do is share the link for the Oh, Mrs. Tucker! website with one other person, then leave a comment telling me you have taken care o'business.  You don't even have to prove you linked it.  Mrs. Tucker will trust you.
If you want to be entered twice for this STUNNING fridge magnet, have someone click the fancy-schmancy button to become a fan on our facebook page, follow us on Twitter, or join us on Pinterest.  Then leave a comment informing me of your bold double entry!
That's it!
Now get to entering!
I forgot to add that I'll close the entries at 6pm, Central Time, on Wednesday, January 16th, 2013.
CONTEST IS CLOSED!
Winner to be announced soon!
~~~~~~~~~~~
The winner is….JONNA!
Email me your address @ ohmrstucker@gmail.com
Congrats!
Thanks to all who played!
Please Share on Your Favorite Social Media! ~ OMT thanks you! ~