Y'all remember the popcorn popper bowl that I stumbled upon and swore I was gonna buy? I done bought one and I'm back to fill you in on the hype.
~ A gentle reminder: OMT! uses Amazon referral links. When you do your shopping through the Amazon links on this page, you support the blog at no cost to yourself. It's much appreciated!~
Here's exactly what I did:
I measured two tablespoons of coconut oil into the bottom of the bowl (you can use less, or even omit this step, but I'm training and can get away with the calories), then added about 1 tsp. table salt and stirred together before adding 1/3 cup popcorn kernels. Finally, I stirred everything together to coat the kernels.
I set the microwave for 4 minutes, but I think I could have gone a bit longer.
This is how everything looked when I pulled the very hot bowl from the microwave (why isn't this bowl heat-resistant?!):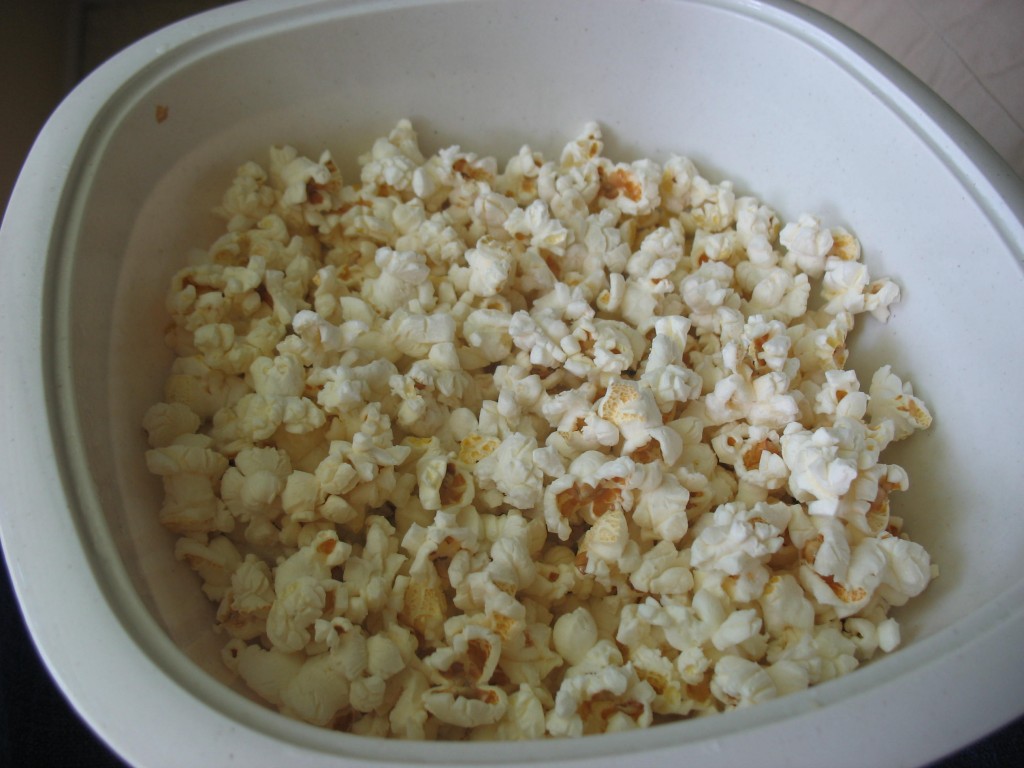 Now that we know it can pop, how did it taste? My comparison go-to was regular microwavable popcorn pouches, because that's what I typically eat.
The popcorn bowl popcorn was uniformly salted and fragrant from the coconut oil. The corn was crispier and lightier than I'm used to eating. It was delicious and a definite competitor with store-bought.
One other annoyance I had was with the old maids. Popcorn trivia! Old maids = kernels that didn't pop.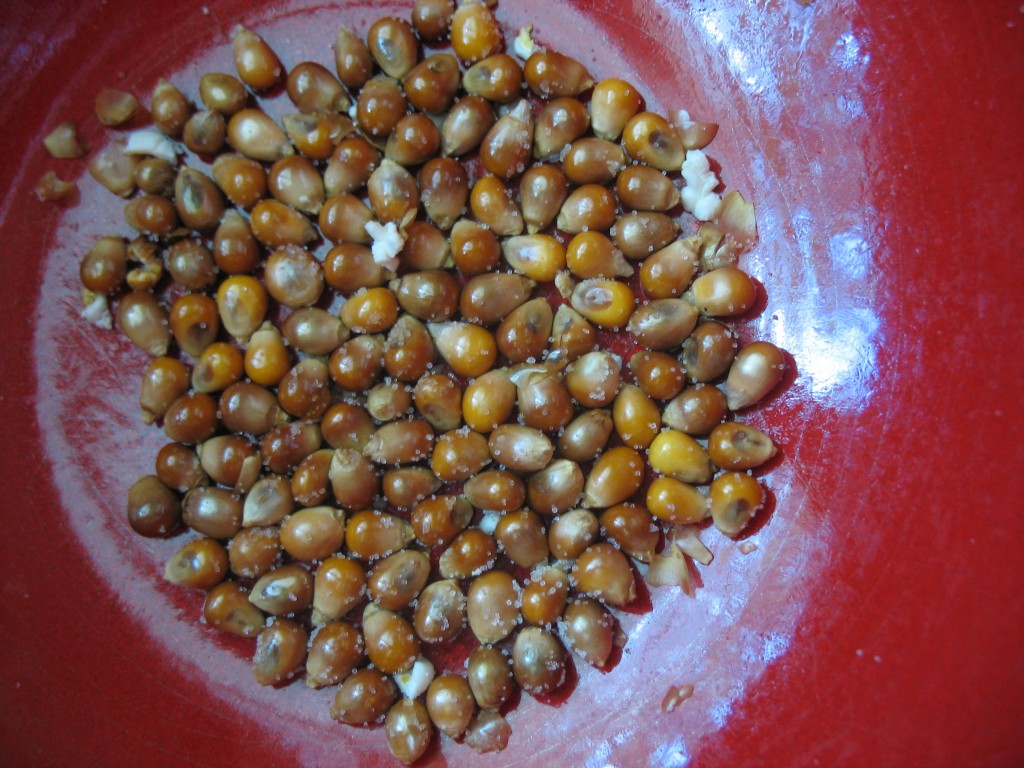 I hate old maids (the kernels, not really old household help) in general and I found I was just as annoyed with this popper. Seriously, I need to get more important things to roll my eyes at than old maids (the kernels, not spinsters). I will experiment with the time, to see if I can get more popped, but I was afraid I was going to burn the good stuff if I went longer than 4 minutes.
Overall, it's a product I can wholeheartedly endorse. It's easy, it's frugal, it's yummy! The best part (other than the price and talking about old maids) is you can easily make multiple batches to satisfy everyone's tastes. No more buying separate boxes that take up valuable cabinet space.
If you want one too, I dug out the original link: HERE.
Wanna know what flavor we made in our inaugural batch?
Here ya go. Happy popping!
Ingredients
1 tsp. coconut oil
1 tsp. bacon drippings
1 tsp. salt
1/3 cup popcorn kernels
Bacon bits- optional
Instructions
Place the oils and salt in bowl and stir to mix.
Add popcorn kernels and stir to coat.
Microwave on high for 4-4:30 minutes. Stop microwave when you no longer hear popping for 3-4 continuous seconds.
BOWL WILL BE HOT! Use pot holders to take out of microwave.
Pour popcorn in big bowl.
EAT!
https://ohmrstucker.com/popcorn-popper-done-right-part-2/
Oink!