Take a look at these badboys: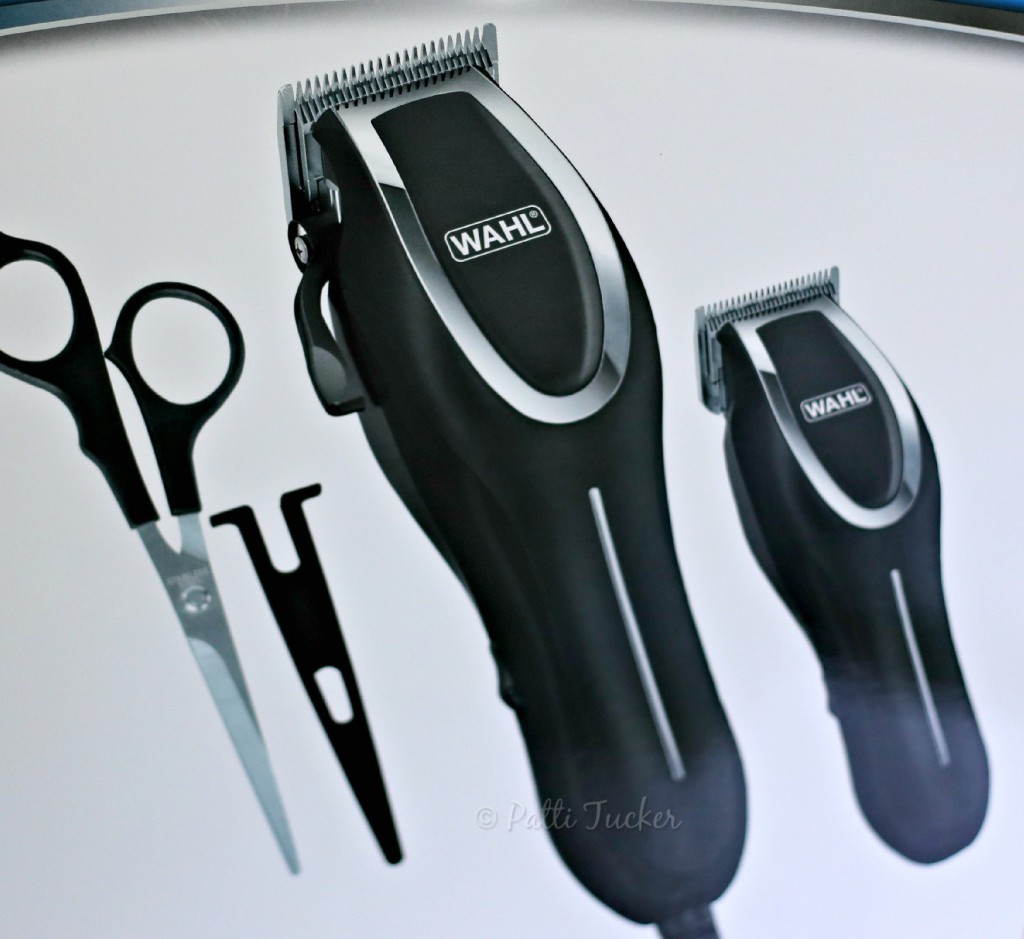 Yep, used on my own head. Used them and loved them, so I thought, "Hey! You should write the review you never thought you'd do based on personal experience!"
Many of you know that I was diagnosed with breast cancer in the spring. In anticipation of losing my hair, I started slow by getting shorter and shorter haircuts, until one day, it was time to shave what was left off, as we anticipated my hair vacating on its own.
I shaved my head. Well, Garry shaved my head. And I gotta say, it wasn't an ordeal. The Wahl clippers made it easy work. All for less than a gal can get her haircut on most days. Win Win!
The great thing is they can be used again and again, especially for a specific little boy I know who gets a close summer cut every year!
So what do you get in the kit? Waaaaay more than just the clippers, yes, sir. You get scissors and guides and a small trimmer and a handy dandy storage case. OMT! likey!
~ A gentle reminder: OMT! uses Amazon referral links. When you do your shopping through the Amazon links on this page, you support the blog at no cost to yourself. It's much appreciated!~
Product Deets:
* Self-sharpening precision ground blades for no-snag cutting
* Patented Wahl guide combs make it easy to get the perfect cut
* Durable, long-lasting motor designed for exceptional power and cutting performance
* Includes: Premium Durable Soft Storage Case and Detail Trimmer
Product description:
Kit Includes Multi-cutTM clipper Clipper blade guard Detail trimmer Trimmer blade guard 1 AA Duracell® battery Premium durable soft storage case Cleaning brush Blade oil Stainless steel shears Blade cover for shears Styling comb Barber comb Ten clipper guide combs No. 1 – 1/8″ (3mm) No. 2 – 1/4″ (6mm) No. 3 – 3/8″ (10mm) No. 4 – 1/2″ (13mm) No. 5 – 5/8″ (16mm) No. 6 – 3/4″ (19mm) No. 7 – 7/8″ (22mm) No. 8 – 1″ (25mm) Left ear taper Right ear taper Step-by-step full color instructions plus easy set-up guide Free downloadable "home haircutting made simple" how-to book
Basically add this to any decent youtube video about how to cut your hair and BAM! you're on your way to a hefty vacay fund!
Affordable and the right tool for the job, especially if you have a house full o'boys.
Happy Haircutting, mah babies!