Last weekend, while passing dat sweet baby between the four of us, we were kidding around and wondering what I'd be called by Sweet E. Mrs. Tucker seems so, so, so formal. And silly.
I threw out a few more suggestions to eye-rolls and vigorous head shakes.
Somehow, the conversation got steered to what Niece #2 used to call Cheetos when she was little: Choochees
~ A gentle reminder: OMT! uses Amazon referral links. When you do your shopping through the Amazon links on this page, you support the blog at no cost to yourself. It's much appreciated!~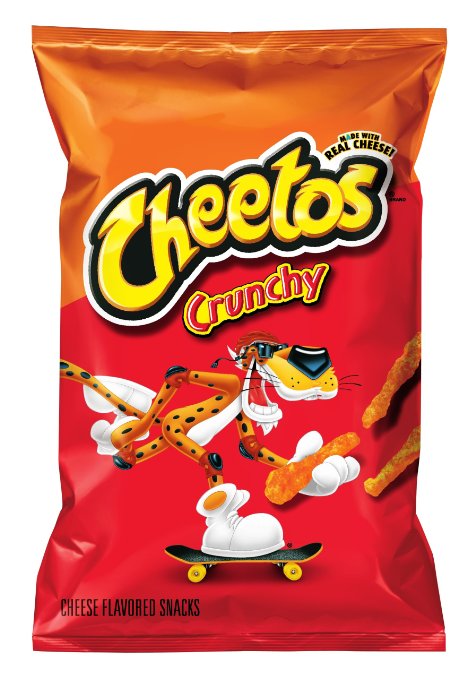 image source: Amazon
I saw the immediate gleam in Boy's eyes. We do love a funny. I said NO! before it was uttered, but I fear it may have stuck, because it delighted everyone in the room. Boy started calling me Choochee. So did Husband, although he had one unfortunate slip when he referred to me as "coochie."
Oh, my.
Choochee caught on. Now, when Boy and Husband refer to me, when talking to Sweet E, it's Choochee this and Choochee that. (choo as in a train's choo-choo, and chee as in Cheeto).
I AM NOT A DELICIOUS CHEESE FLAVORED SNACK!
Mmmm, Cheetos.
I will admit, a little, that it's growing on me, because #1) it's fun to say and #2) it makes all of us smile/laugh with its silliness. Although, I went on record as saying "Grandma" would be easier for Sweet E to pronounce and there would be no lifelong questions from everyone of, "What the hell's a 'choochee'?"
Mmmm, Cheetos.
I have yet to break it to Niece #2 or her family (oh, HAI, family!) that we bogarted her adorable pronunciation of Cheetos as my grandmama name. Mainly, I'm hoping this is just a fun-time pit stop in the journey to find a name that sticks. A name with dignity. A name that will resonate through all of eternity as the fountain of wisdom and grace and refinement.
Who am I kidding? There's a reason "Choochee" resonates with those around me; it's the antithesis of grace and refinement (I'm keeping the wisdom, thank you very much) and packed with laughter.
I guess it's better than being named after something less delicious…less cheesey…and less finger-licking fun.
Yep, I'm gonna go with that. Just smile and nod. Whatever you do, don't pop my silly orange-crusted bubble.