I'm a runner.  I've been running since I was 10.  I see you doing the math.
The year Boy got married, I trained for and ran my first marathon.  I figured it would be a good way to deal with wedding stress.  26.2 miles, baby.  You can read all about it HERE.  After that, I added a few half marathons.  In between, I just kept running.
Next week, Gigi (?) Gaga (?) Grand of the Most Grand (?) will be attempting her first mudder (nerves make me slip into third person, y'all).
What's a mudder?  This one, specifically, is a three mile run (easy peasy, right?), but just for fun obstacles are presented along the way.
Let's run down the "fun" obstacles:
* "Razor Wire" belly crawl
* Tire Brigade comprised of 100s of tires
* 100 feet long slides
* Color Bomb Zone
* Giant mud pit
* Giant hill
* Giant wall to scale
* Water pit
Yes, I signed up for this willingly.  I'm on a team full of youngsters.  I'm the team elder.
While I have been kidding about my trepidation, I'm also looking forward to the event.  My saving grace will the the "chicken route" that allows a participant to simply walk around the obstacle if it proves too daunting.  My twitchy back may thank me.
There's also the medal; I jones for the medals.  I'll do almost anything for a medal.  Almost.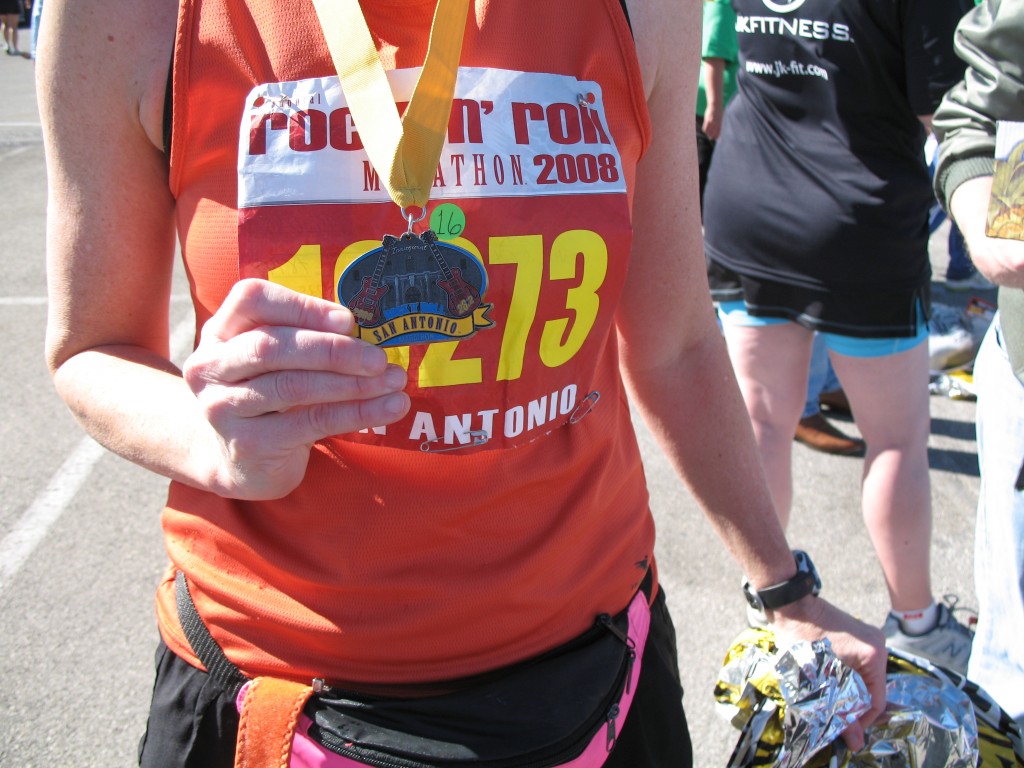 What about you guys?  How do you challenge yourself?  What are you doing that makes you (and those around you) question your sanity?  Any other mudders out there?
Tell us!
Please Share on Your Favorite Social Media! ~ OMT thanks you! ~