Anyone else sit all day at their desk? Anyone else suffer lower back pain from all that sitting?
Lawsy, y'all.
While I try to remember to get up every hour to stretch and move my budunkadunk, some days I find I've been writing for hours and haven't gotten up from my chair. Because of that, I'm always on the hunt for a product that can help alleviate the pain.
~ A gentle reminder: OMT! uses Amazon referral links. When you do your shopping through the Amazon links on this page, you support the blog at no cost to yourself. It's much appreciated!~
The Easy Posture Memory Foam Lumbar Support Cushion – Back Pillow for Office Chair or Car Seat – may be our salvation!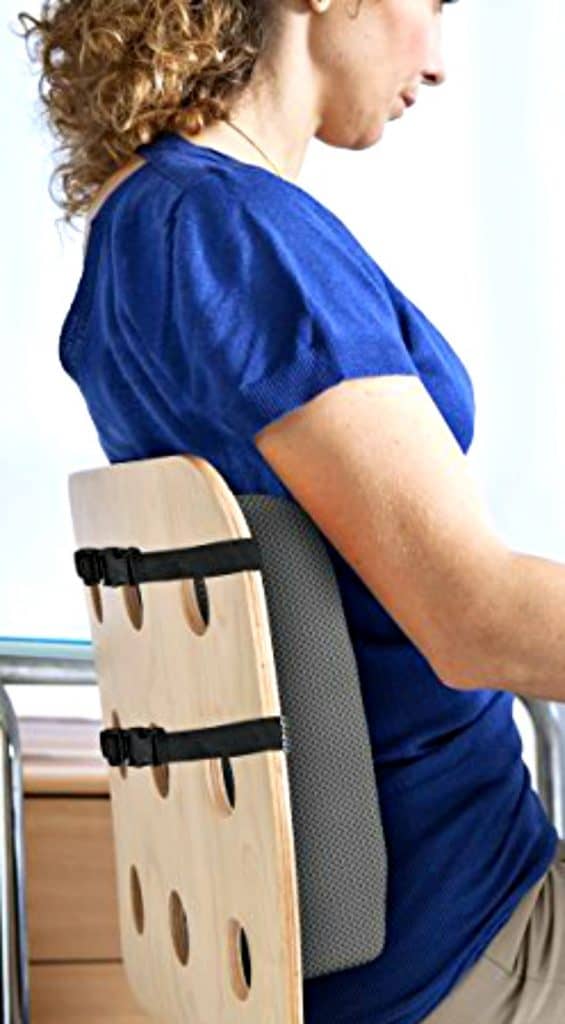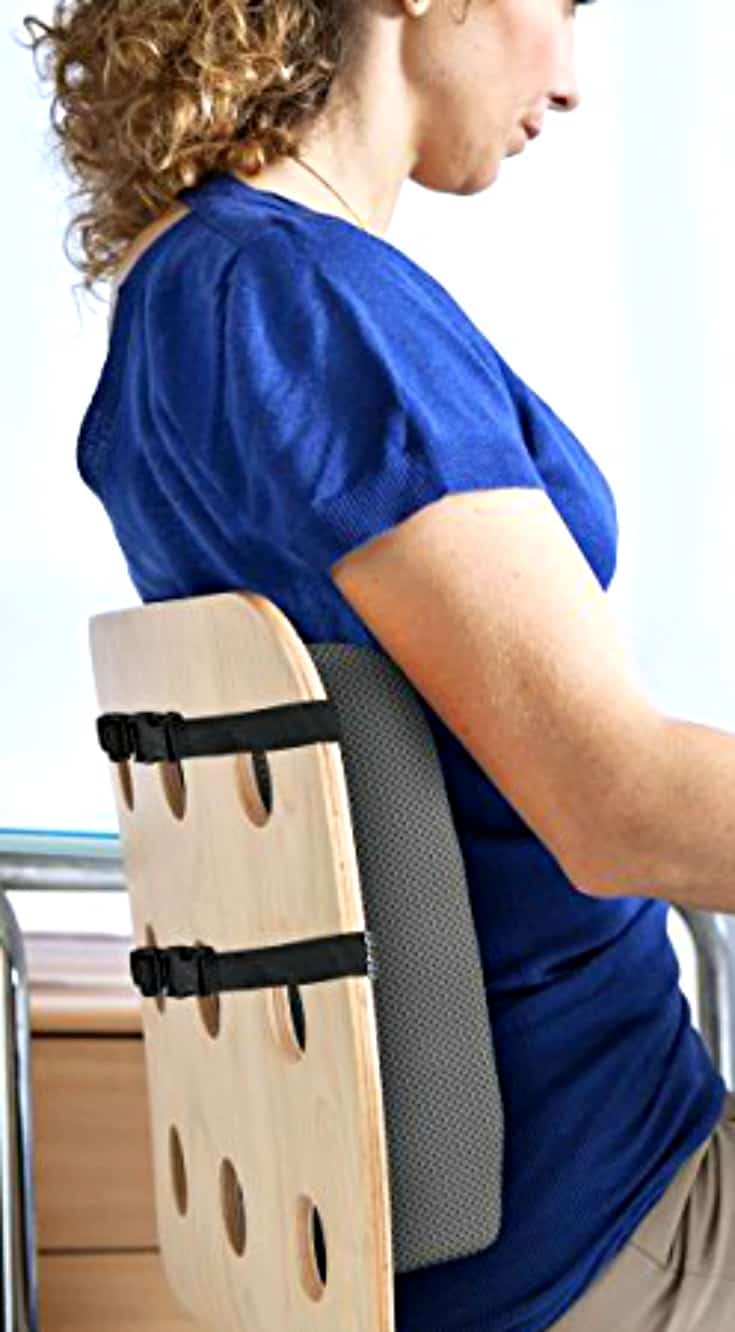 (source: AMAZON)
Product Deets:
PROVIDES GREAT BACK SUPPORT FOR CHAIRS – and PAIN RELIEF: from sitting in a desk chair or driving for long periods in an uncomfortable car seat; helps to relieve lower back strain. No need to replace your office chair! Our Easy Posture Memory Foam lumbar cushion is designed to help you reduce back pressure by evenly redistributing your body weight, soothe pressure points, and provide maximum spinal support and comfort.
BEST ERGONOMIC BACK PILLOW: to promote good posture and help relieve back stress from conditions such as acute or chronic lower back pain, aching pains from pregnancy, degenerative disc disease, herniated disk, scoliosis, or sciatica pain.
ADJUSTABLE DOUBLE STRAPS: Designed to fit various sized chairs. The double straps help to prevent slippage and keep your cushion in place.
BREATHABLE MESH SUPPORT: of top quality fabric to provide greater air flow for comfortable use and prevent your back from sweating or feeling hot. Well made and of great quality.
Product Description:
Does your back get fatigue or tight from sitting for long periods of time?
Are you looking for relief while sitting at your desk?
Well look no more! The memory foam lumbar back support by Easy Posture is guaranteed to give you the support that you need.
There are many back cushions on the market, but none come close to Easy Posture.

Relief from those Experiencing:
★ Coccyx pain, Coccyx fracture, Sciatica,
★ Acute or Chronic Back pain
★ Tailbone fracture or tailbone pain
★ Herniated disc, Degenerative disc disease
Excellent for:
★ Healthy posture and spinal alignment
★ Extended sitting on hard surfaces
★ Sitting at a desk, car/truck/air/travel
Product Performance Features:
★ Enhanced memory foam formula
★ Designed for maximum comfort support
★ Easy Posture will never lose its original shape
★ Contains Antimicrobial materials
★ Reversible Design
SOLD!
By my best guestimation: I'm tushie in chair at least 4-5 hours a day.
Whew, momma – that's too many hours for my liking.
While, I do workout and try like heck to move all day, there are days I need support.
This product is on my wish list.
What say you: Yay! or NAY!
~ Please share this post on your favorite social media. Then get up and stretch DO IT!~