OMT! loves to shop…FOR YOU! Seriously, it's one of my favorite thangs about this site.
Let me ask a few questions:
* Do you have kiddos?
* Do you have grandkiddos?
* Need a gift idea for a new parent's stocking or for a little something under the tree?
YOU DO?! OMGosh, this product is for you!
~ A gentle reminder: OMT! uses Amazon referral links. When you do your shopping through the Amazon links on this page, you support the blog at no cost to yourself. It's much appreciated!~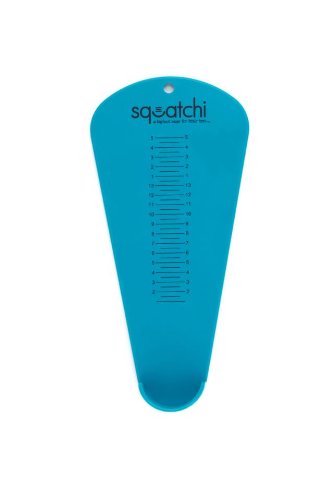 source: Amazon
Aren't folks BRILLIANT?! Products that come about because of need are the most useful and the Squatchi is no different.
How many times in our lives have we guessed our children's shoe size? How many times have we returned footwear gifts based on those guesses? Soooo many!
Well, dear readers, the Squatchi company has solved that problem.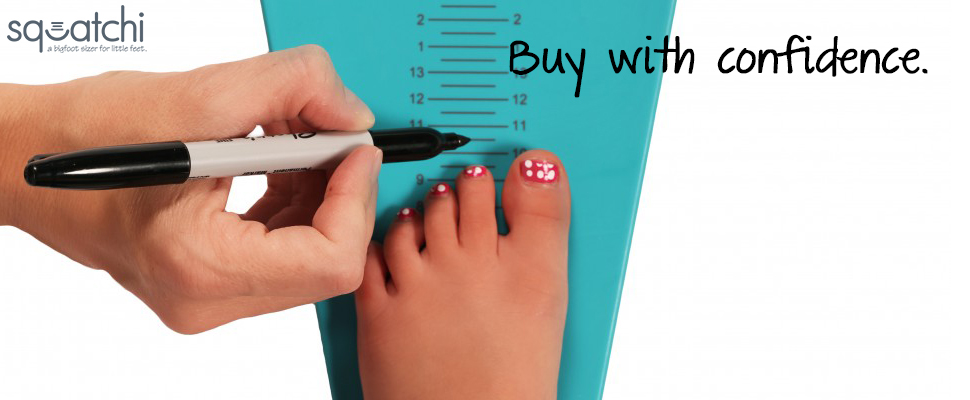 source: Amazon
Product Deets:
Boys and girls shoe sizer that makes toddlers Stride Rite and Toms shoes easy to buy online and at flash sales sites
Kids foot measurement device that makes toddler shoe shopping convenient for mom
Easy to use and easy to read but not as bulky as Brannock
Keepsake of your child's foot growth-Mark on the Squatchi to track your child's foot growth
Measures the same as the Brannock devices used by all shoe stores and manufacturers like Nike and Merrell
There is so much YES! in this product, how can you resist?
Folks are shopping online more than ever, and this includes busybusybusy moms, dads and grandparents. I can't tell you how often I have already sent texts inquiring about Sweet E's current size. Now, I can ask about shoe size as well and there will be no guessing required. Time-saver, much?! LOVE. IT.
I am also putting this item in my baby shower gift rotation (along with my trusted thermometer).
BAM! Simply brilliant.
Shop on!