Y'all remember this post: Is Your Steak Done? Well, get ready to snag a great Christmas gift (or New Year's, or birthday, or…whatever grills your steak).
SteakChamp and I teamed up and OMT is ready to give you the truth about their product: does it work or is it a culinary fad?
~ A gentle reminder: OMT! uses Amazon referral links. When you do your shopping through the Amazon links on this page, you support the blog at no cost to yourself. It's much appreciated!~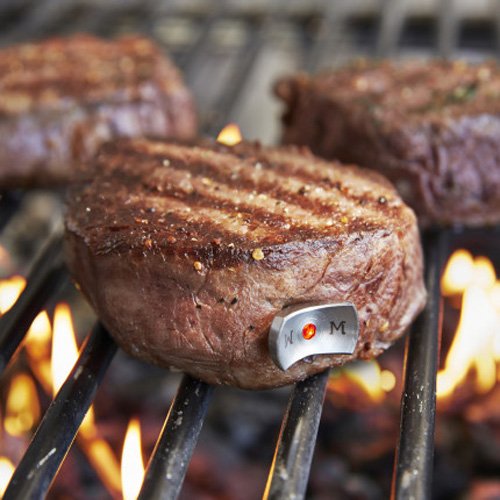 (image source: AMAZON)
Let's get to grillin', shall we?
Garry likes his steaks rare. (I just ~hurked~ a little in my mouth. If it's still bleeding, IT IS NOT DONE!)
I like my steaks medium-rare. Wait, isn't that just one step up from rare? Yes, yes it is.
When my SteakChamp arrived, all I could think about was throwing some fat juicy badboys on the pit.
So, that's what I did.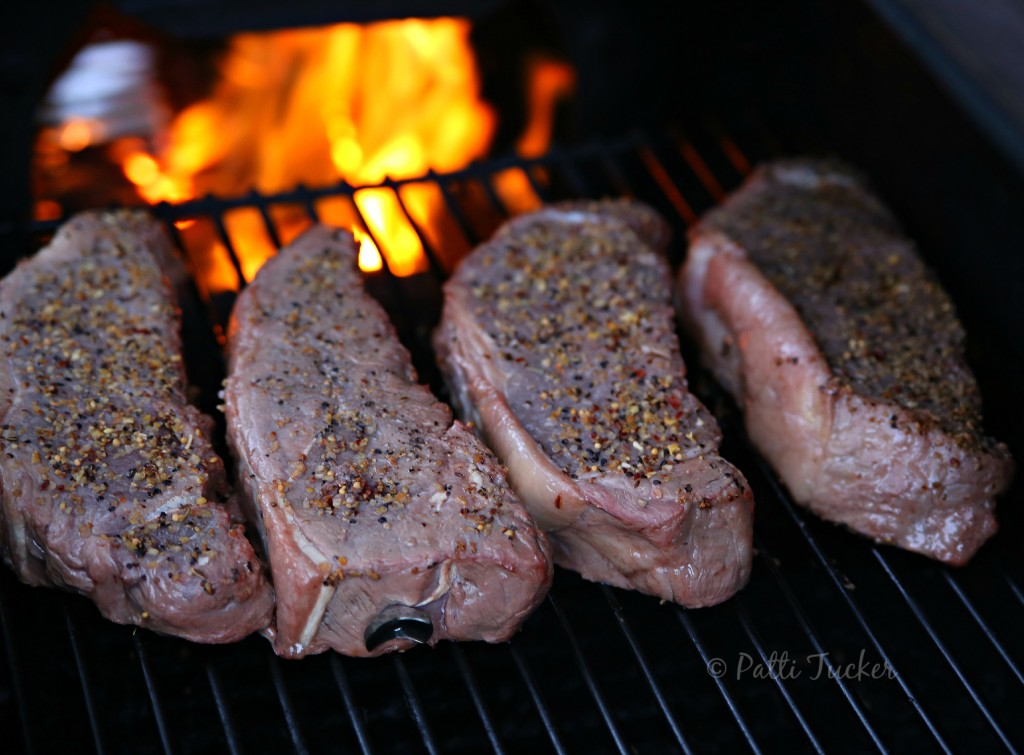 I made the steaks per the instructions on the SteakChamp box (reading the German version aloud was fun, especially with an accent…better with a beer!). I also added a few more steaks on the grill because, um, STEAK.
Here's how things went down:
1) Place Steakchamp thermometer into activator for set time and remove. It is now activated and ready to use.
2) Insert SteakChamp into steak sideways, until only the tip is visible.
3) Cook that fat baby.
4) When the indicator light starts flashing with a fast double flash, your steak is ready to come off the pit/grill.
5) DON'T TAKE OUT THERMOMETER!
6) Das steak ist perfekt wenn das Doppleblitz-Signal stoppt. (just checking to see if you're paying attention) The steak is perfect when the double flashing signal stops.
7) Remove thermometer and eat ALL THE STEAK!
Did it work? Was it worth using the fancy techie flashing thermometer?
SteakChamp for the freaking WIN, y'all. Seriously.
The steaks were perfectly cooked, so I'm giving the SteakChamp my OMT! stamp of approval.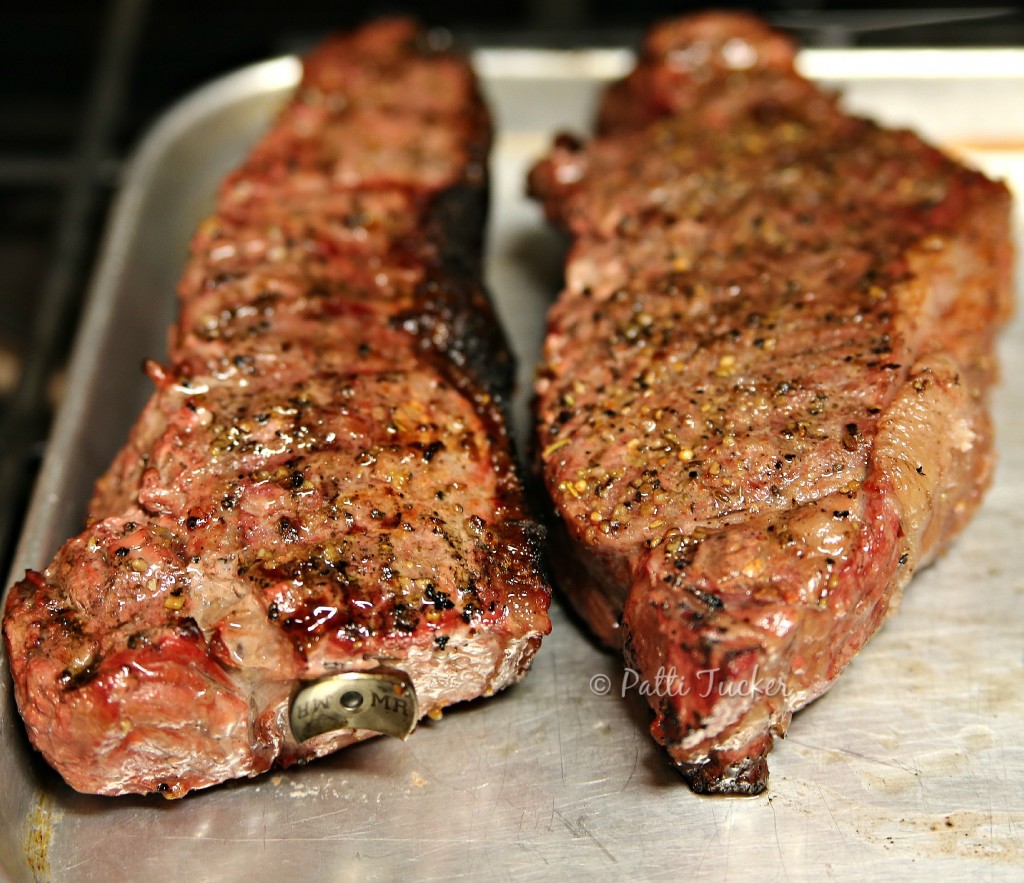 This is a great gift idea (no hyperbole, folks…just facts), especially for a beginning griller or anyone who just loves a great steak but is too afraid to attempt to make one based on doneness.
If you're interested, CLICK THIS LINK to order (this is the medium-well thermometer link).
Happy shopping, y'all!