I'm a HUGE fan of filling the kiddie's noggins full o'education while at play. You too?! Well, you're gonna love this.
~ A gentle reminder: OMT! uses Amazon referral links. When you do your shopping through the Amazon links on this page, you support the blog at no cost to yourself. It's much appreciated!~
Check it: Aquapod Bottle Launcher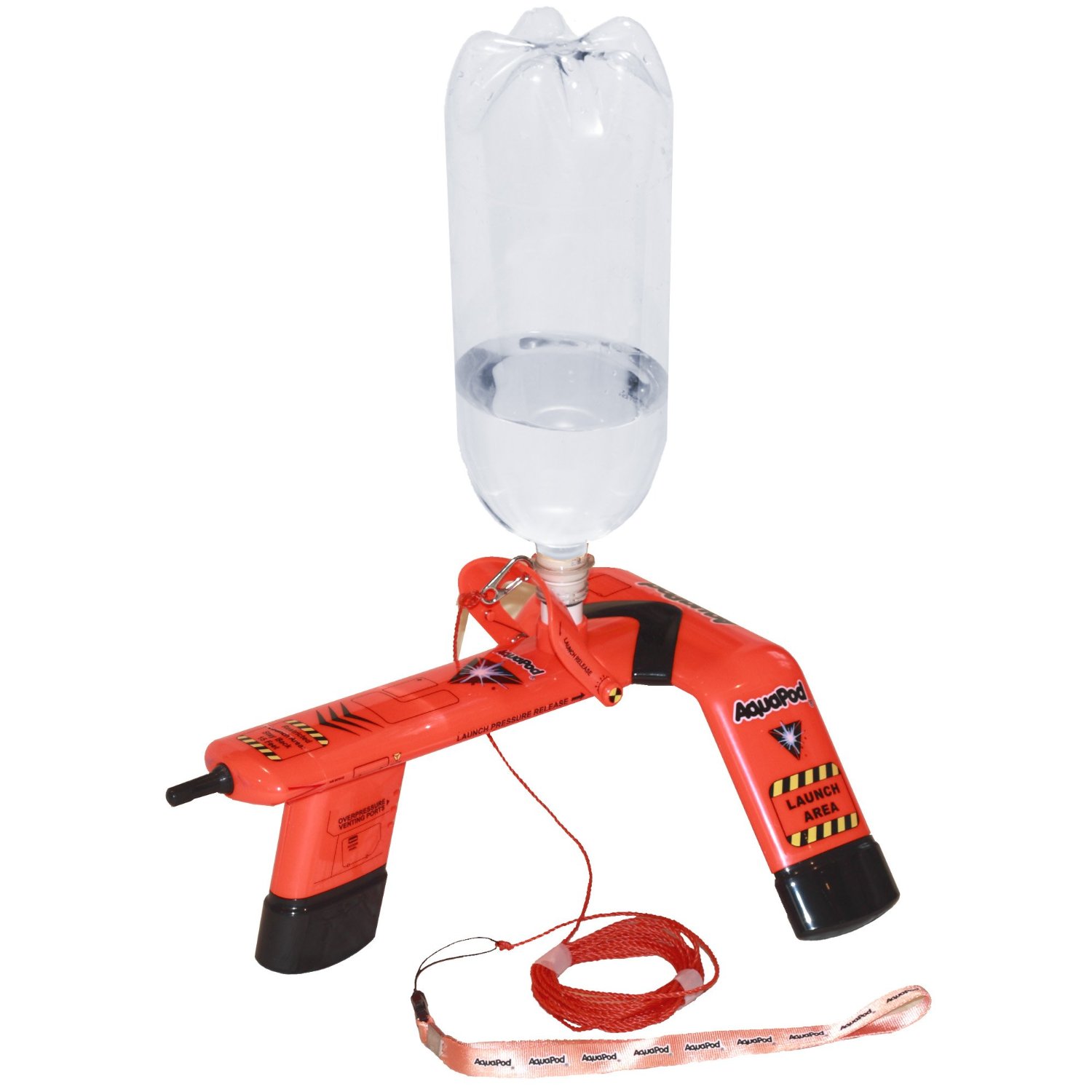 (source: Amazon)
Product Deets:
The Aquapod is the most exciting and safest bottle launcher available

This intriguing hobby toy requires no assembly and is ready to launch with the addition of a regular 2-liter plastic soda bottle and a bicycle pump

Using any ordinary pump, pressurize the Aquapod through the valve stem until the check valve inside the front leg releases pressure and water

The Aquapod is built with high quality thick durable plastic and is designed to last
From the Manufacturer
The Aquapod is a futuristic, one piece design plastic bottle launcher made of highly durable ABS plastic. It needs no assembly, just an ordinary bicycle pump, a bottle and water. The Aquapod launches ordinary plastic soda bottles up to 100 feet in the air and is the only launcher available with a built in pressure release valve for everyone's safety. Ages 14 and up.
CAVEAT: Small pieces present a choking hazard for children under the age of three.
So, that sounds good, but what does it look like in action? Um, like this: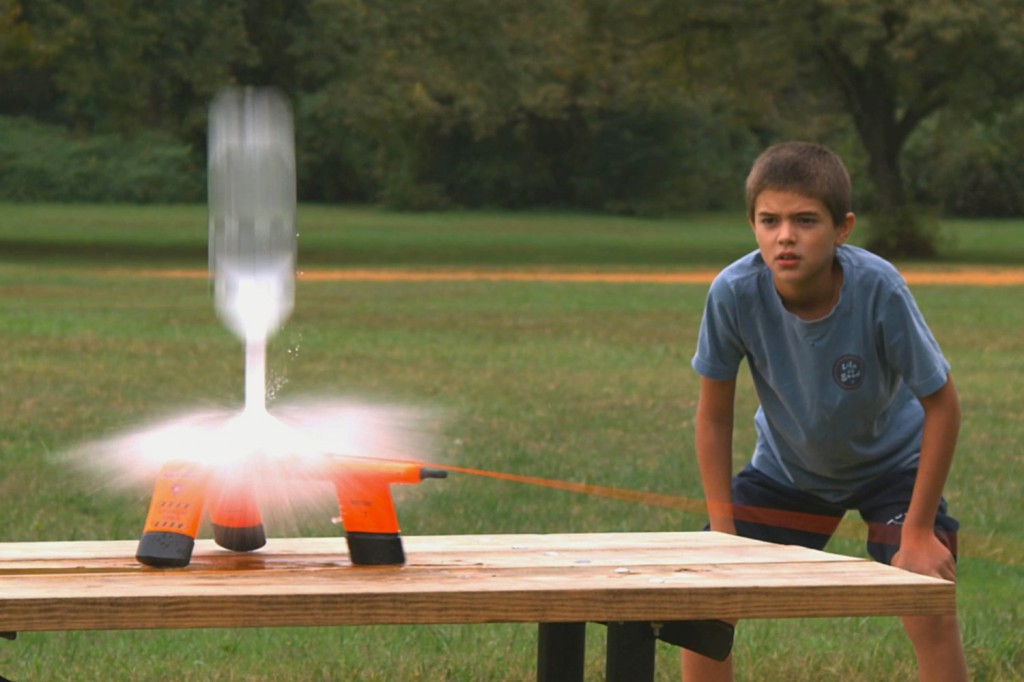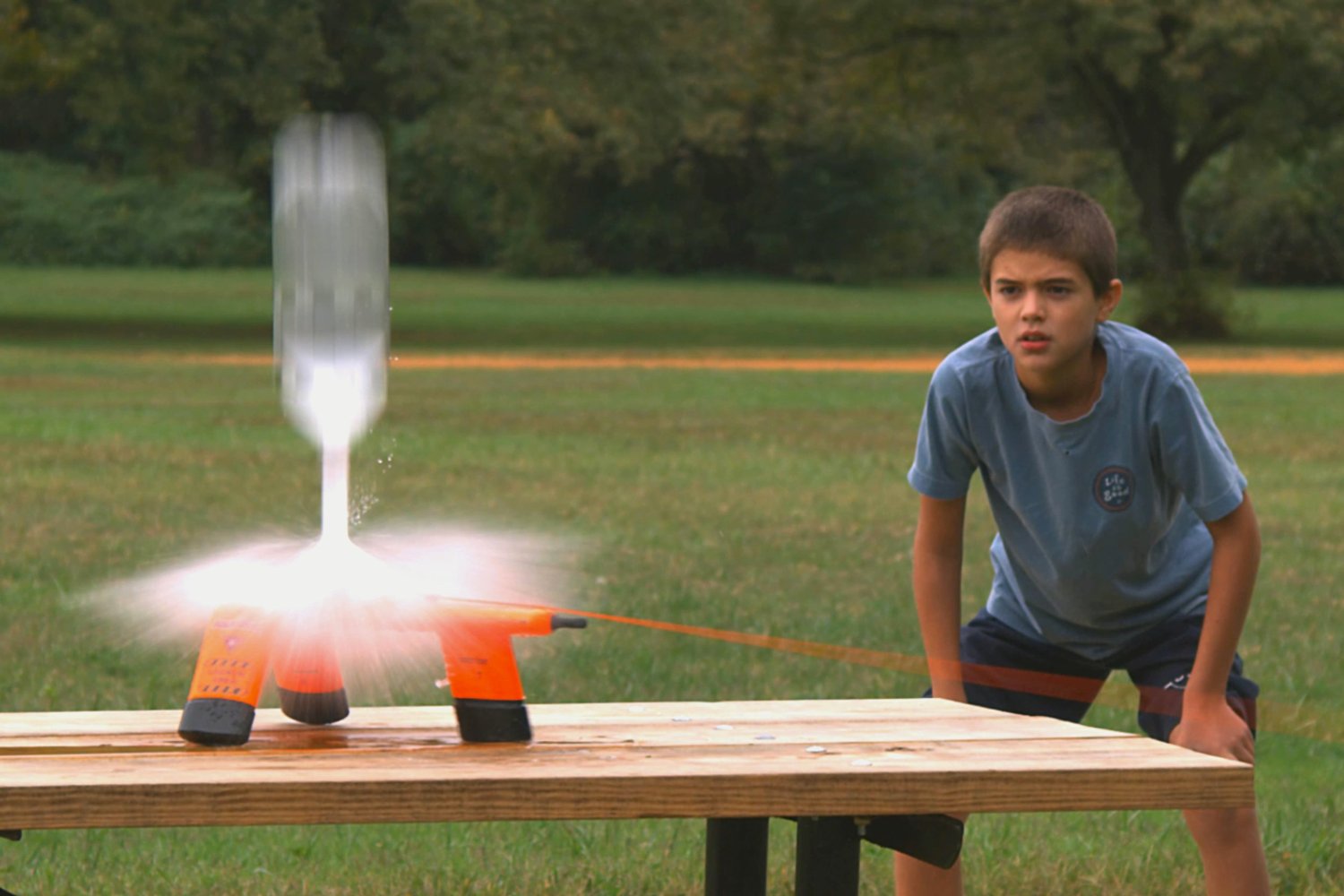 I defy you to tell me that isn't some kind of summer fun. I DEFY YOU!
There are some helpful hints within the comment section on Amazon (you always check those out before buying, right?). For the most part, if you're safe and take a few precautions, the Aquapod looks to be hours of fun and stuffing the gray matter with knowledge about physics and math and SCIENCE! (did you know that physics is a math-based science? DOUBLE EDUCATIONAL WHAMMY!)
Summer is coming! Go have some fun.