Look, if I'm gonna be that annoying granny that shops for Christmas in September, I may as well pass on my finds and save you some time, right?
RIGHT!
Gotta a little dude hangin' around? Or a big dude who just never quite grew out of playing with his food? Are they into the superhero scene?
Perfect!
~ A gentle reminder: OMT! uses Amazon referral links. When you do your shopping through the Amazon links on this page, you support the blog at no cost to yourself. It's much appreciated!~
SOUPER! Spoon to the rescue!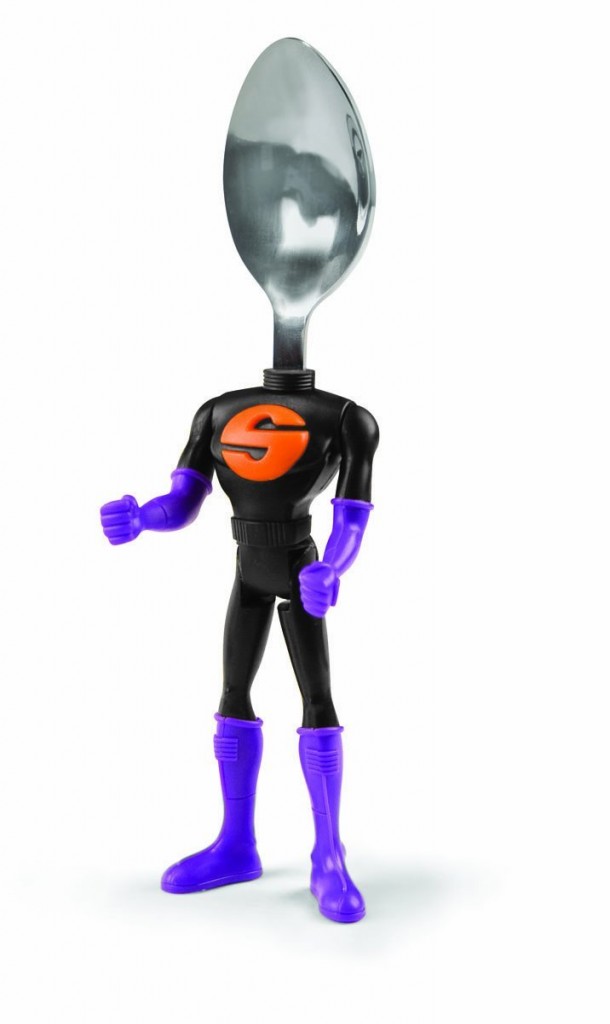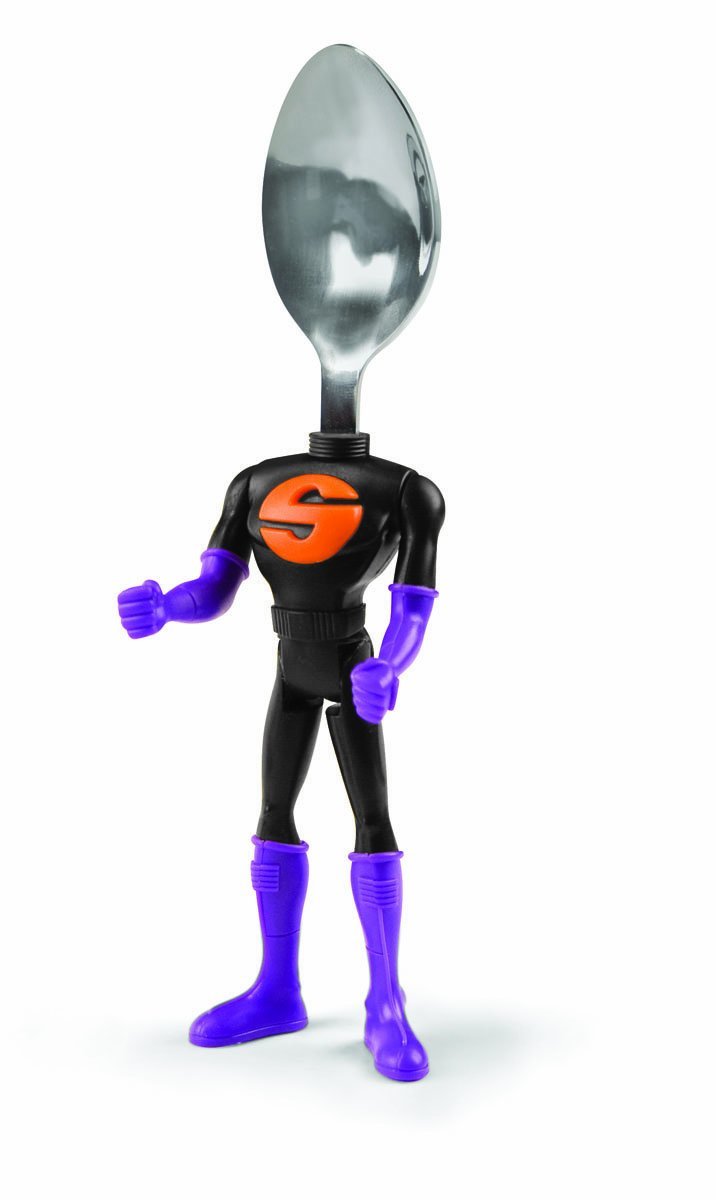 image source: Amazon
Bonus: Dishwasher safe!
I can't wait for Sweet E to be old enough to find this kinda stuff in his stocking!