Are you a hiker? A hitchhiker?! DON'T DO THAT!
I mean more like a person who hikes and then likes to sit and rest a bit as you enjoy the scenery.
How about taking walks with the kiddos? Do you like to do that?
Impromptu picnic planner? A park day with your pup? Sitting by a riverbed? Enjoying an outdoor concert?
Are you beginning to wonder where I'm going with all the questions? ARE YOU?!
Whew. Enough.
What all those activities have in common is sitting at some point after you've had some fun. And if you're sitting, you're going to need a good blanket to sit on. One that can take the abuse of rocks or twigs or dirt. But, who wants to carry a blanket on a hike? Or to the dog park? Or with kiddos in tow?
How about this find: A blanket small enough to fit in your pocket and weighs practically next to nothing? How. About. That?!
~ A gentle reminder: OMT! uses Amazon referral links. When you do your shopping through the Amazon links on this page, you support the blog at no cost to yourself. It's much appreciated!~
Check this out: Matador Pocket Blanket
So small!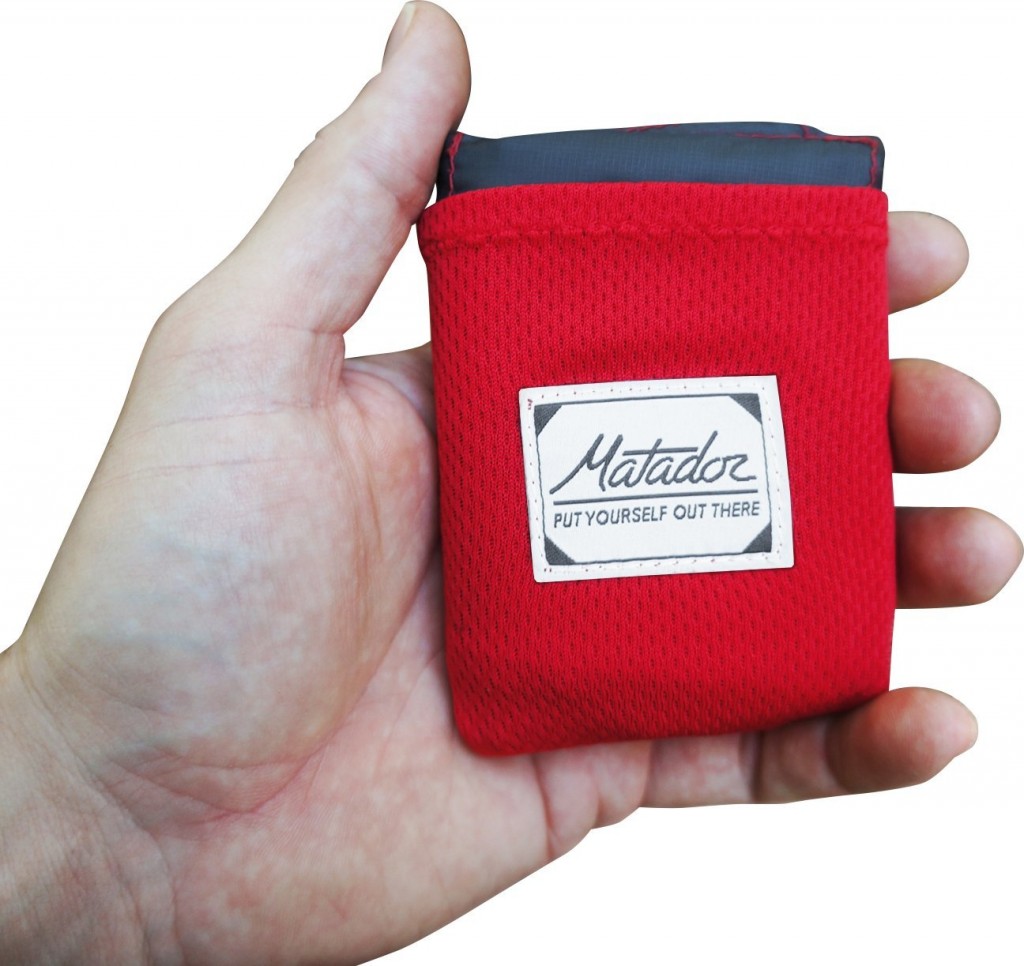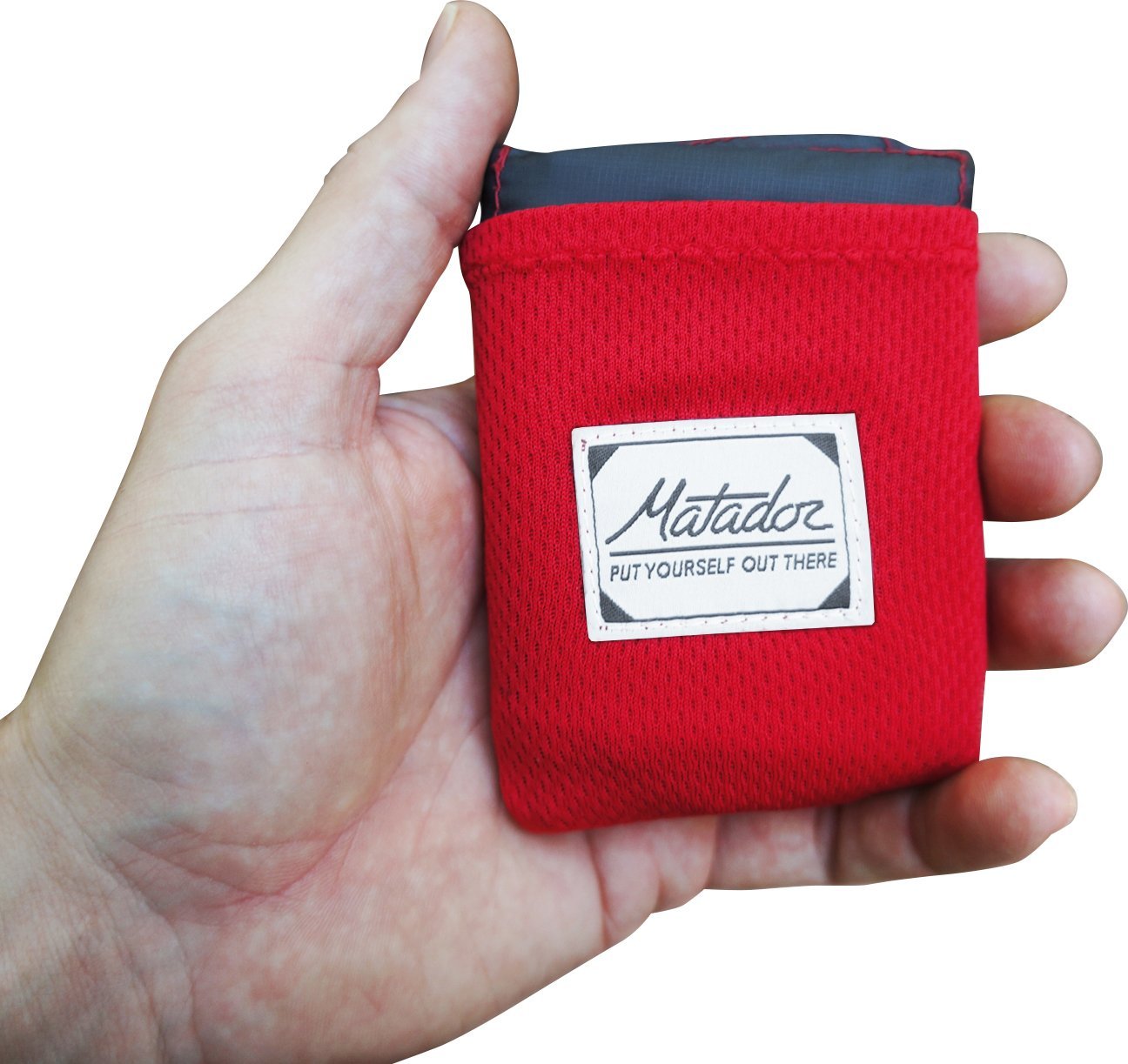 (source: AMAZON)
Slip it in your pocket!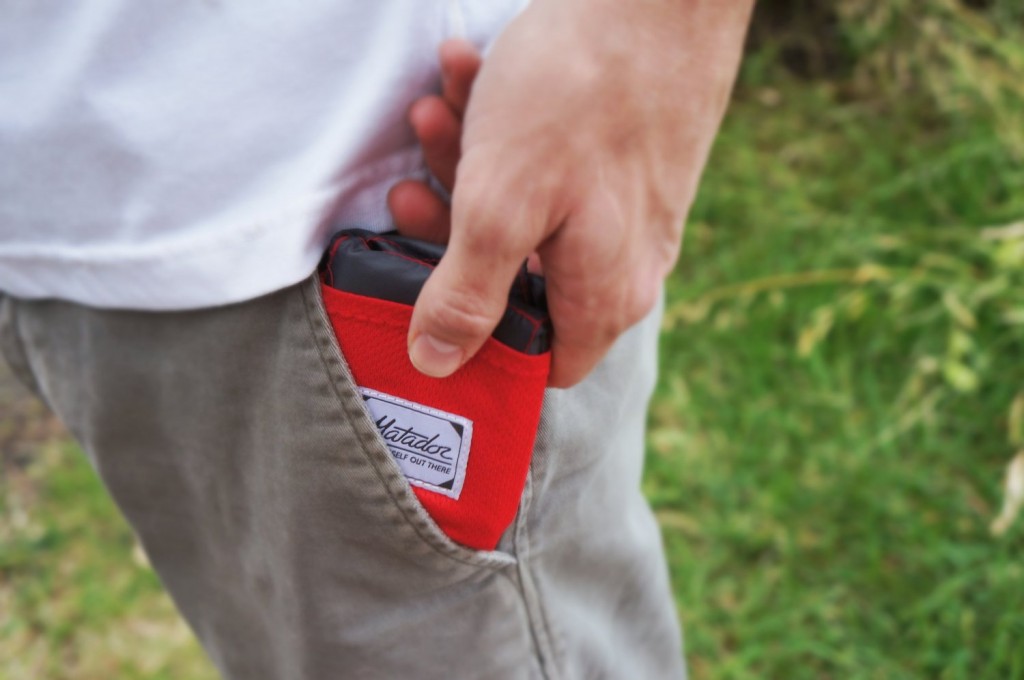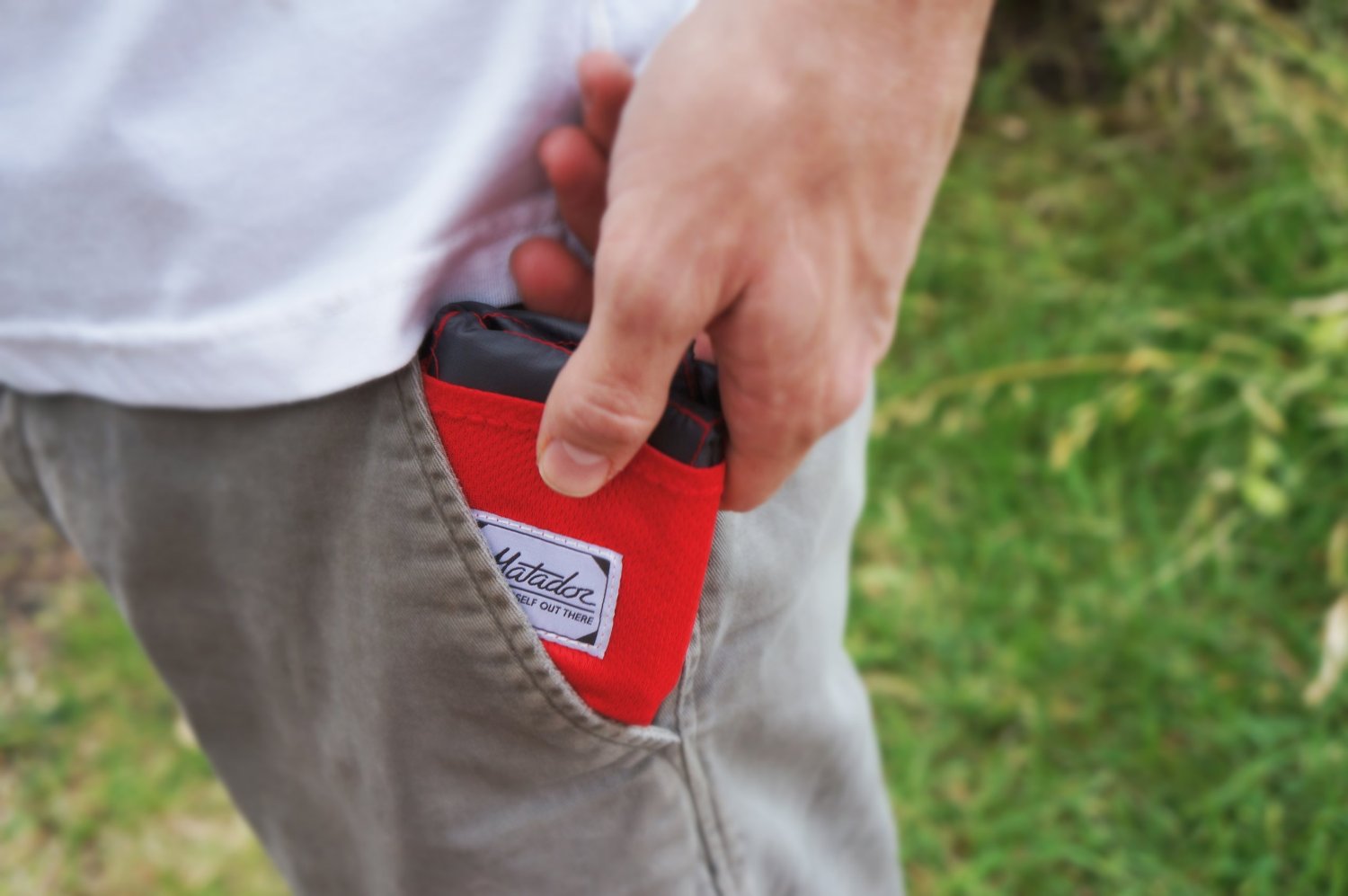 (source: AMAZON)
Comes with watermelon and beer! (kidding)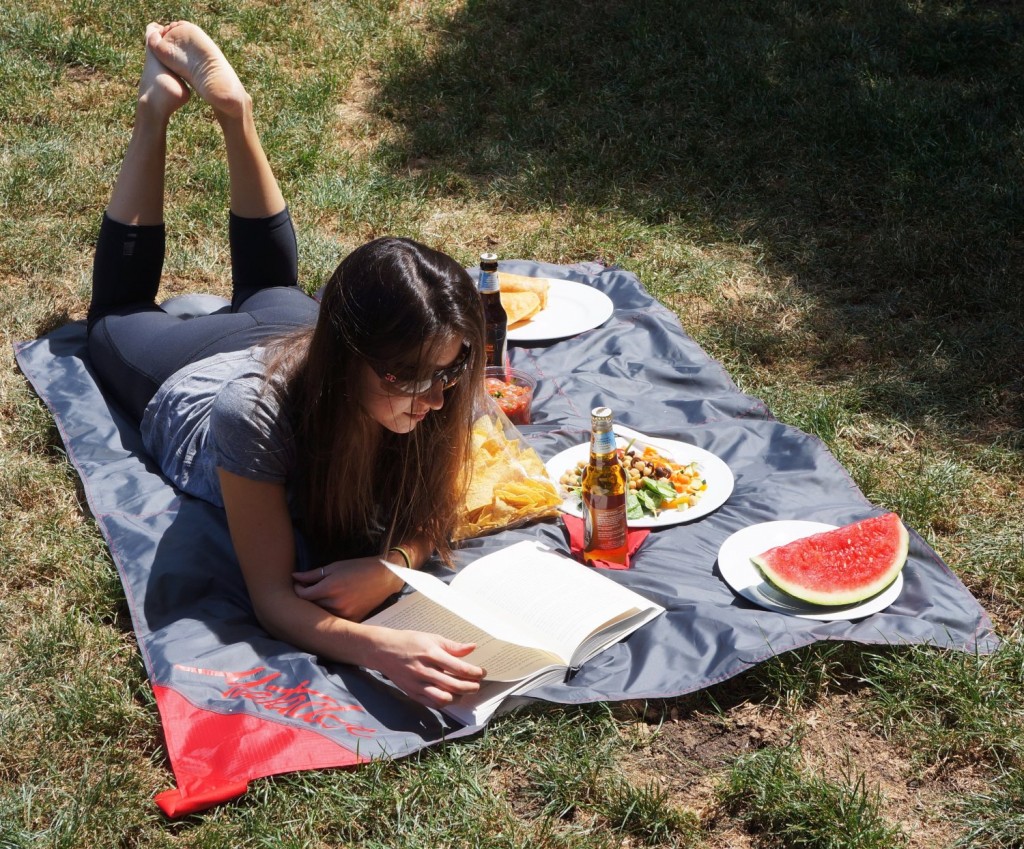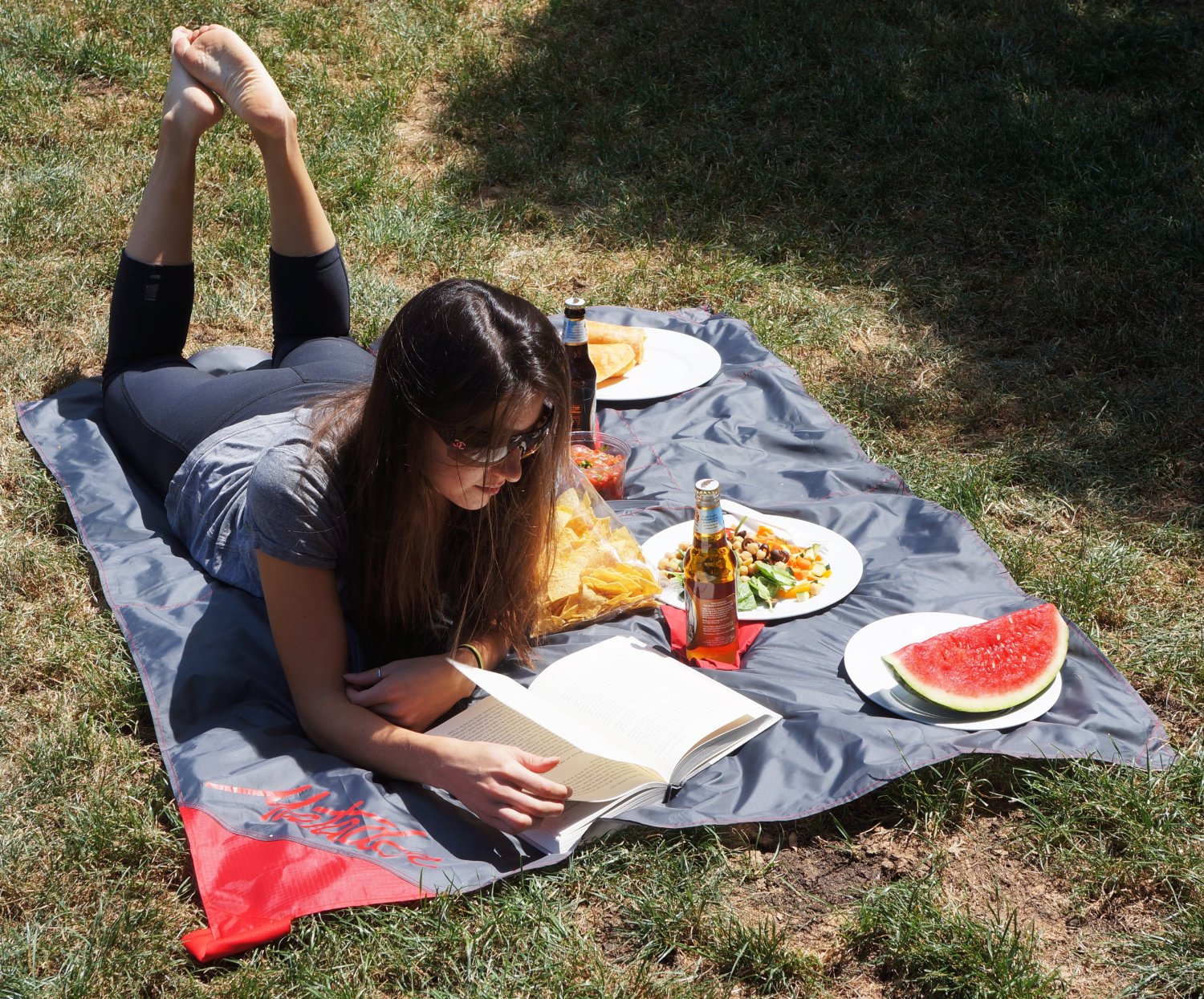 (source: AMAZON)
Product Description
Matador Pocket Blanket; enjoy the outdoors anytime, anywhere. Great for picnics, beaches, concerts, festivals, naps, tanning, yoga, etc., Matador Pocket Blanket is small enough to fit neatly into your pocket or purse. Unfold to enjoy the 55″ X 44″ blanket. Plenty of space for two people to lay. Matador Pocket Blankets are water repellent and puncture resistant to keep you clean, dry and comfortable. Weighted corners improve performance on breezy days. Matador Pocket Blankets come with the "easy pack pattern" that makes it easy to get the blanket back into the attached storage pouch. Keep it with you all the time and never miss an opportunity to enjoy being outside. Patent pending.
Did y'all catch that "easy pack pattern" thingy? Basically, the blanket has a pattern on it as a cheat sheet to refold. No need to memorize! Although, if you're anything like me, you're gonna wad that baby up and cram it back into the little pouch.
I love products that make our lives easier. Carry a bigger blanket around as we live = annoying and cumbersome. Throwing a lightweight blanket into your pocket while you live = you're doing it right!
Not rocket science, not curing hunger, not saving the world, but making life a little easier is totally on my list.
How about yours?