~ A gentle reminder: OMT! uses Amazon referral links. When you do your shopping through the Amazon links on this page, you support the blog at no cost to yourself. It's much appreciated!~
Dongle, dongle, dongle! It's baaaaack!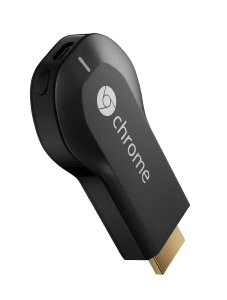 image source: Amazon
When I wrote the original article, I had not yet received my Chromecast dongle and was hoping it lived up to the hype. Now that the dongle is in its rightful slot on our HDTV, I can tell you that it was worth every penny it cost ($35).
When Boy sends us a YouTube video of Sweet E, we no longer watch it huddled around our computer monitor or on our phone. Nope. We watch it on our GIANT TV from the comfort of the couch! ~snacks optional~
I can't even articulate how amazing it is to see your grandkiddo and kiddos on a large screen TV, streaming in HD. It's a freakin' marvel, I tell ya. (sorry for the dark room in the pic, but you get the idea)
This is a still shot of the video, via the Google Chromecast Dongle, on the TV of Sweet E having his first carrots.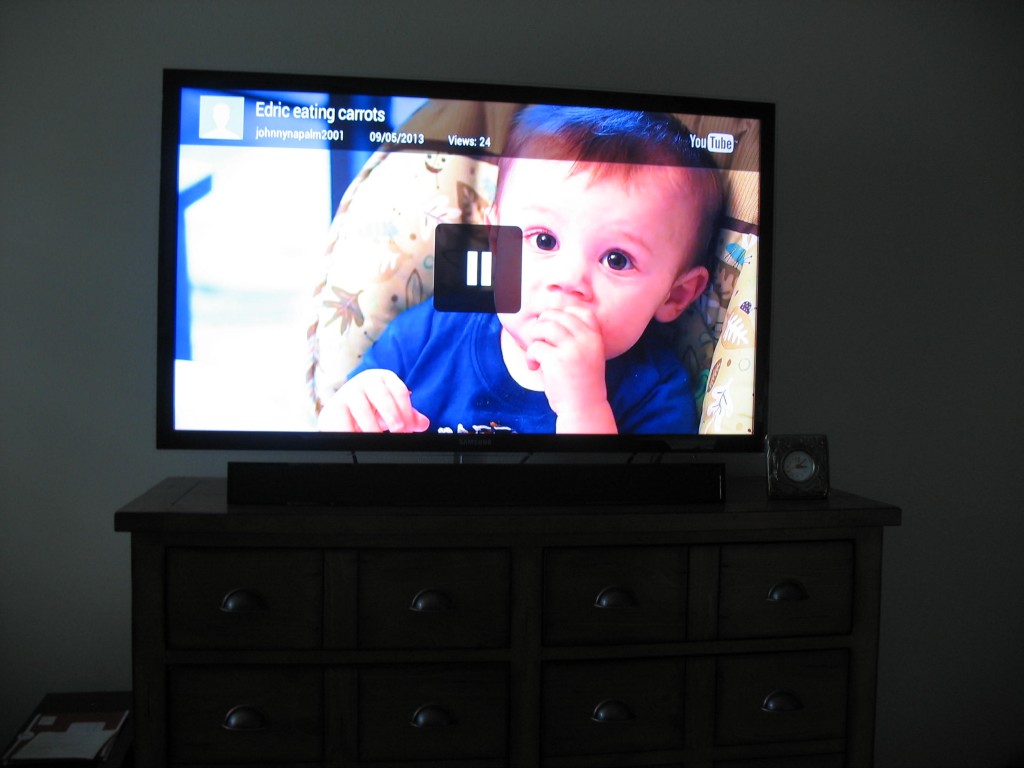 As I say, "I ♥ technology!"
What's holding you back from being dongle'd?! (makes a great stocking stuffer!)
GET DONGLE'D, TODAY!