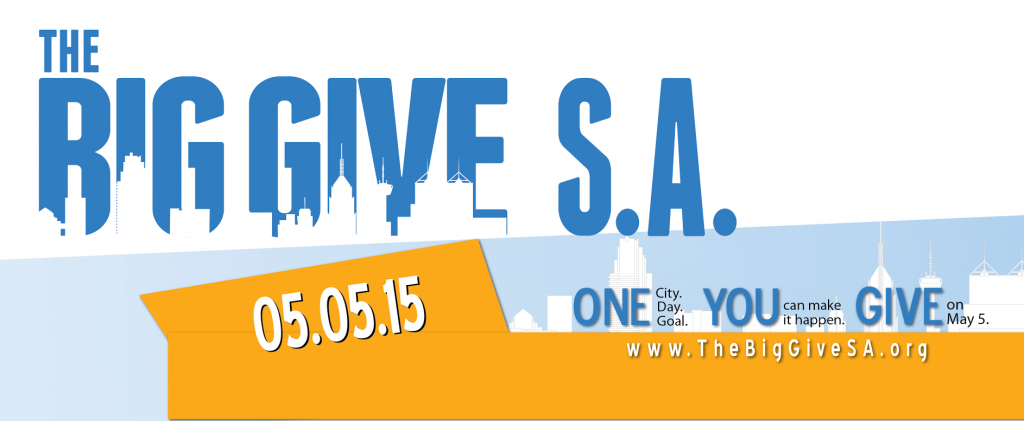 I know most of you don't live in Texas, nor do you live in San Antonio, but hang with me for just a moment while I explain why I would promote The Big Give S.A. charity drive in an area that has nothing to do with you…or does it?
Show of hands: How many of you know I was recently diagnosed with breast cancer? So many!
Show of hands: How many of you know that my oncologist participates in cutting edge clinical trials for breast cancer, meaning not only is this benefiting me, but many of those you know, even if they don't live here in Texas. Huh, not too many.
It's true!
My crazy knowledgeable oncologist also happens to have a non-profit for educating women on breast cancer: Alamo City Cancer Council
Their Mission Statement: The mission of the Alamo City Cancer Council is to provide education, resources, and services for any project that supports the cause of the eradication of cancer.
BOOM! OMT likey!
From the Big Give site:
Who can make a donation on The Big Give S.A.?
Anyone can make a donation to a participating nonprofit that has a profile on this website. While participating agencies are located in Bexar and surrounding counties, support can come from anyone! In fact, in year one, we had 21,000 donations from 6 different countries, 48 states, and 1500 different cities.
How can I make a donation?
On May 5, 2015 starting at midnight and for the next 24-hours, use your credit/debit card to donate to any nonprofit that has registered to participate. You can search for a nonprofit by name charitable cause area, group, or you can even just give to multiple organizations in one transaction on the homepage. Participating nonprofits will have a donation page that you can find where you can choose the amount you want to donate. While there is no maximum, the minimum gift is $10.
Does it cost anything to give on thebiggivesa.org?
There is no fee to you as a donor. There are standard credit card and management fees associated with building and maintaining the website as well as administrative costs to run the event. These will be withheld from the final distribution to nonprofit organizations. At least 91% or more of your donation goes to the nonprofit (exact costs to be determined as the event draws closer).
Does my money go directly to the charity of my choice?
Yes! Although your tax receipt comes from the San Antonio Area Foundation, your gift passes directly through to the organizations of your choice!
I have often thought of the women who have gone before me in their breast cancer battle. Women who participated in clinical trials, so that others (you and me!) would benefit from their sacrifice. I am grateful and humbled by their bravery. Participating in the Big Give S.A. is one small way for me (and I hope you!) to pay it forward.
From my most grateful heart to yours, thank you.