This post is in honor of Boy's favorite book growing up: The Giver, by Lois Lowry
~ A gentle reminder: OMT! uses Amazon referral links. When you do your shopping through the Amazon links on this page, you support the blog at no cost to yourself. It's much appreciated!~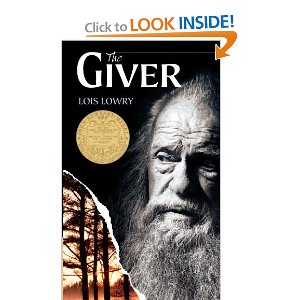 image source Amazon
The blurb: Jonas's world is perfect. Everything is under control. There is no war or fear of pain. There are no choices. Every person is assigned a role in the community. When Jonas turns 12 he is singled out to receive special training from The Giver. The Giver alone holds the memories of the true pain and pleasure of life. Now, it is time for Jonas to receive the truth. There is no turning back.
A review that I endorse: In a world with no poverty, no crime, no sickness and no unemployment, and where every family is happy, 12-year-old Jonas is chosen to be the community's Receiver of Memories. Under the tutelage of the Elders and an old man known as the Giver, he discovers the disturbing truth about his utopian world and struggles against the weight of its hypocrisy. With echoes of Brave New World, in this 1994 Newbery Medal winner, Lowry examines the idea that people might freely choose to give up their humanity in order to create a more stable society. Gradually Jonas learns just how costly this ordered and pain-free society can be, and boldly decides he cannot pay the price.
It's one of those books that will encourage conversations and critical thinking, a book that will be enjoyed across generations.
I give this book to most kiddos I know on their ninth birthday. If you haven't read it, consider reading it now.
Need it? Want it? Gotta have it? CLICK HERE TO ORDER