You know how it is: you're on a road trip and you neeeed a snack. Something easy. Something fun. Something road-trip worthy.
~ A gentle reminder: OMT! uses Amazon referral links. When you do your shopping through the Amazon links on this page, you support the blog at no cost to yourself. It's much appreciated!~
My generation had Slim Jims; this generation has upped the meat stick game with Grass Run Farms Smoked Beef Sticks!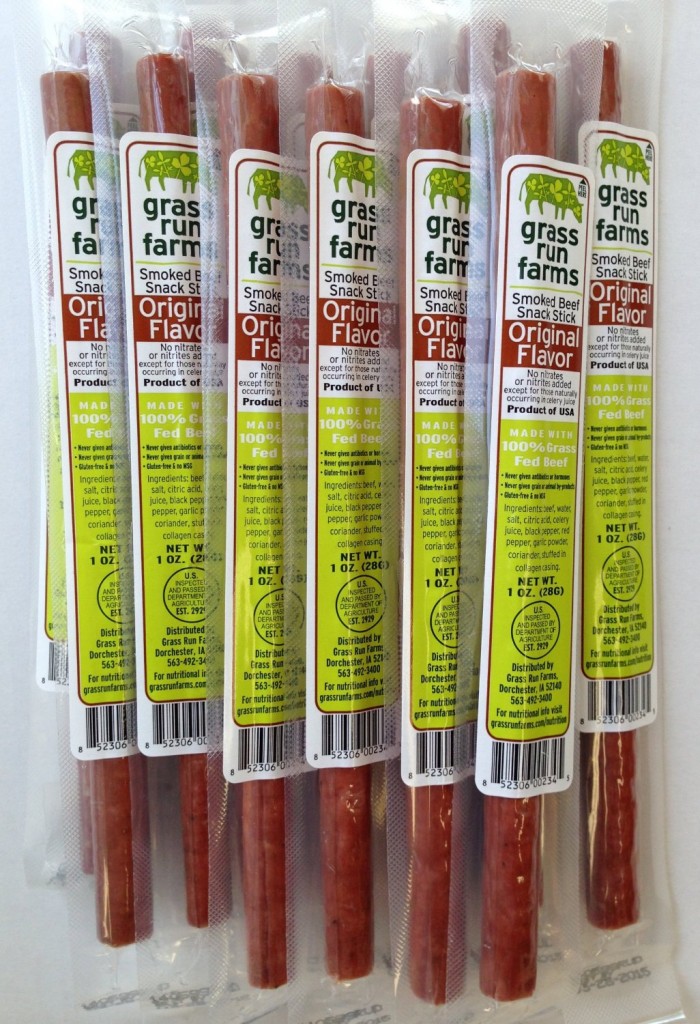 (source: AMAZON)
Directions:
Devour as needed. (Peel wrapper from top and enjoy.)
Ha! You gotta love a product that gives simple to follow instructions!
I love all the bullet points above. We are eliminating nitrates and trying to eliminate antibiotic fed beef, so this is a perfect fit with that in mind. The Paleo stuff is a bonus for those interested in that sort of thang, but for me, I simply like that it is simple food with few ingredients and nothing that causes me to squint in disapproval.
Plus, hello, BEEF! Many of us are watching the stuff we actually put into our bodies, if not for the calorie counts, then for the nutritional value, and that's why I love the idea of an all natural, good for you, protein snack. Good for me; good for the kiddies.
[Tweet "These Are NOT Your Daddy's Slim Jims!"]
While Grass Run Farms Beef Sticks are perfect for road trips, they're also good for the rugrats. You know how it is when you are packing snacks for the kiddos. You're always on the hunt for real food snacks. For snacks that are good for them that they'll actually eat. Snacks that are nutritionally sound, plus FUN TO EAT!
So much this.
Thanks, Grass Run Farms for going above and beyond and giving us a fine replacement for those other tube-shaped meat things found in gas stations around the country!
Snack on, mah babies!