When Boy was an itty-bitty he had a toy school bus. It was one of his favorite toys. It was indestructible, captured his imagination, but most importantly, for a small boy, the wheels on the bus went round and round. He pushed that bus all over our house for a good part of two years. Best toy, ever.
~ A gentle reminder: OMT! uses Amazon referral links. When you do your shopping through the Amazon links on this page, you support the blog at no cost to yourself. It's much appreciated!~
I'm a big "made in the USA" kinda gal, and was lucky enough to have a reader recommend Green Toys when Girl was pregnant with Sweet E and I've been hooked since.
The thing I love most about their products is that they are made in the USA from recycled products and are hella durable. The thing that makes me cringe about their products is the sticker shock of their retail pricing. Compared to most toys, they are on the pricier side, so much so I'll pass it over at full price.
Luckily, I'm a bargain shopper and I don't give up easily. I have the patience to wait for a sale, plus there's always the chance I'll stumble upon deeply discounted overstock at TJ Maxx.
So, you can imagine how happy I was when I saw the bus on sale for 50% off through Amazon: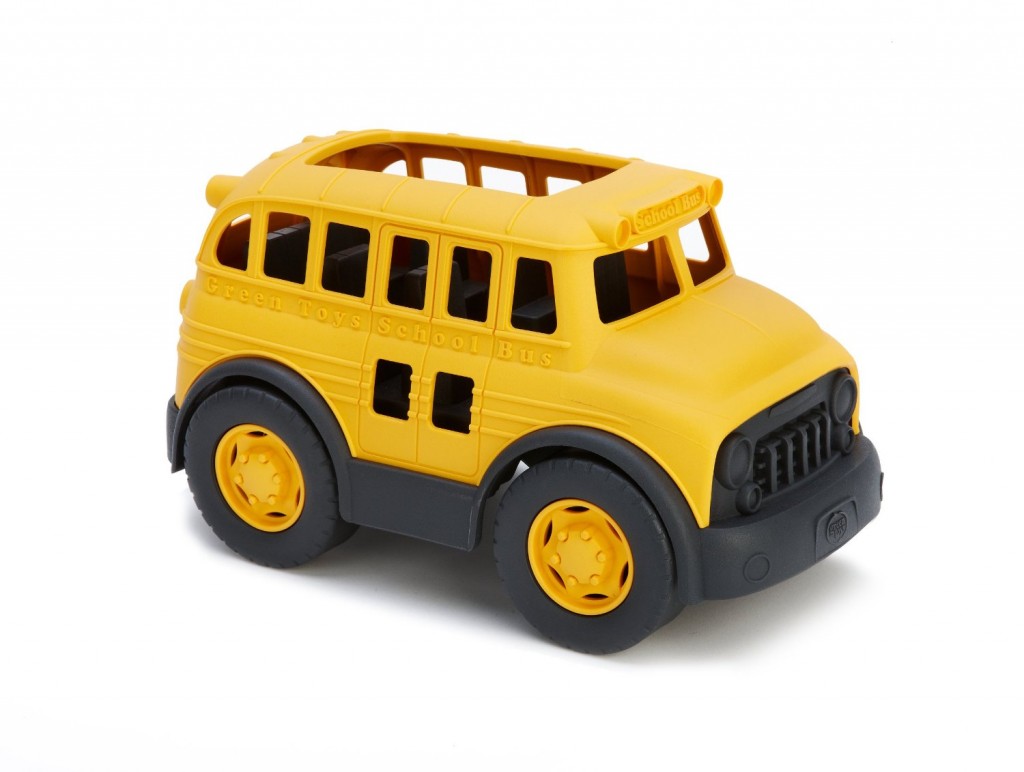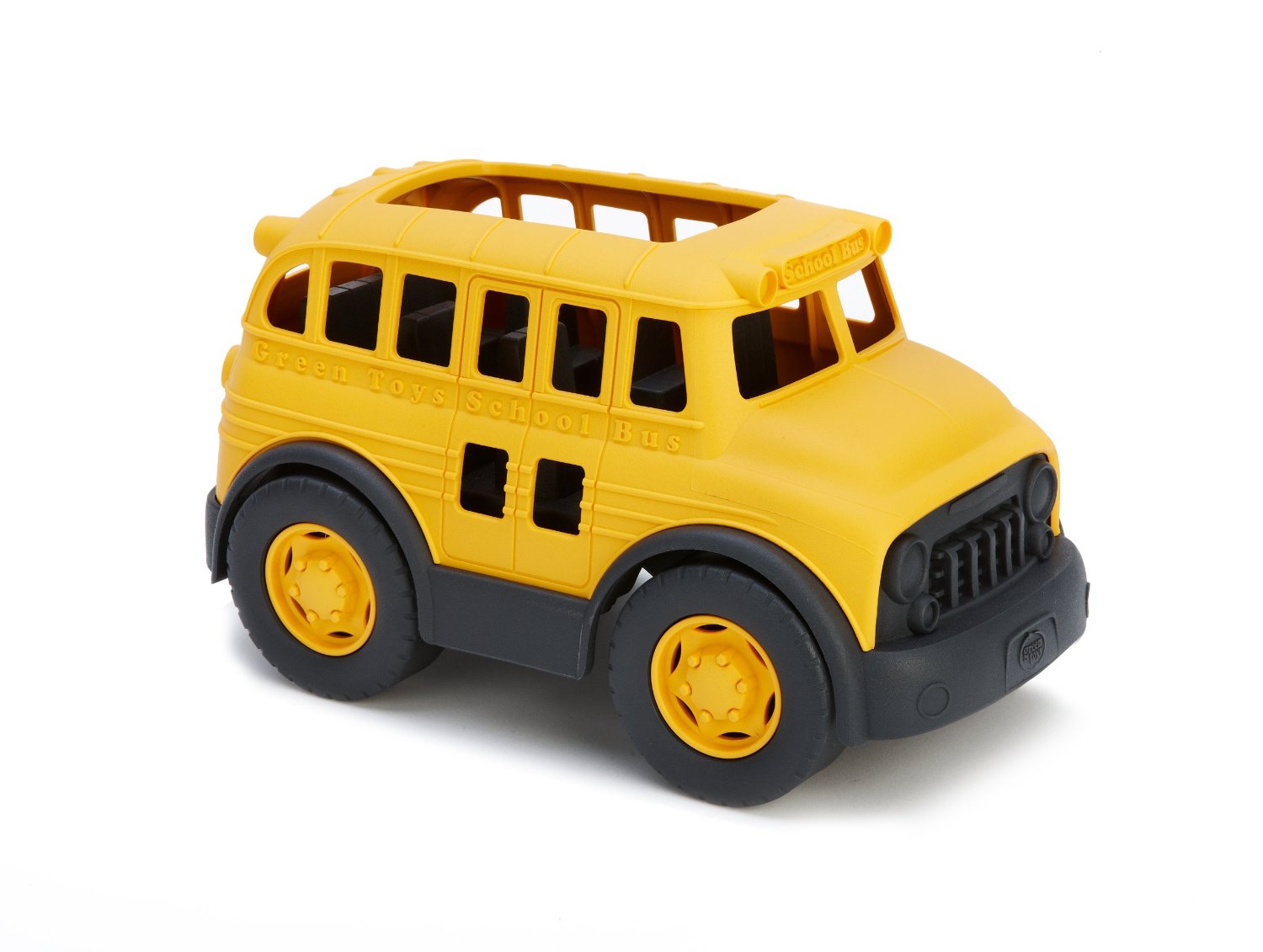 image source: Amazon
SO HAPPY!
Manufacturer Info:
No metal axles
Open roof for additional play options
Great for indoor and outdoor play
Dishwasher safe
Made in United States
All Green Toys products are packaged in recycled corrugated boxes with no plastics, cellophane or twist-ties, and are 100% recyclable
Dishwasher safe?! Unexpected bonus!
I love this particular model because of the open top. I envision T-Rex getting a ride to school along with Iron Man and maybe a plushie.
We already have the Tug Boat, so we'll add this to the ever-growing box of toys for Sweet E that's on hold until he's old enough. Y'all do that, right? Buy toys/clothes/books that aren't quite age appropriate and then hang on to them for later? Or is it just me and my unbridled enthusiasm for ALL THE KID STUFF?
If you don't, please don't mention it. I think I've finally got Husband convinced this is normal grandmama behavior.
NORMAL, I TELL YA!