What Grandma Drinks
I always feel like a bit of a lush when I write that title. (need to catch up on what grandma drinks? check these out: WGD, WGD, WGD, WGD,and WGD) I'M NOT! And neither are you. We just understand the soothing effect a well-timed libation can have upon one's soul.
Yet, what if one would like a taste of fermented grape juice, yet one is in the great outdoors? Then what?
Oh. My. Babies. Have I got a solution for you (FYI: Girl gets credit for sending me the linkitty link…Go, Girl!) and just in time for summertime!
~ A gentle reminder: OMT! uses Amazon referral links. When you do your shopping through the Amazon links on this page, you support the blog at no cost to yourself. It's much appreciated!~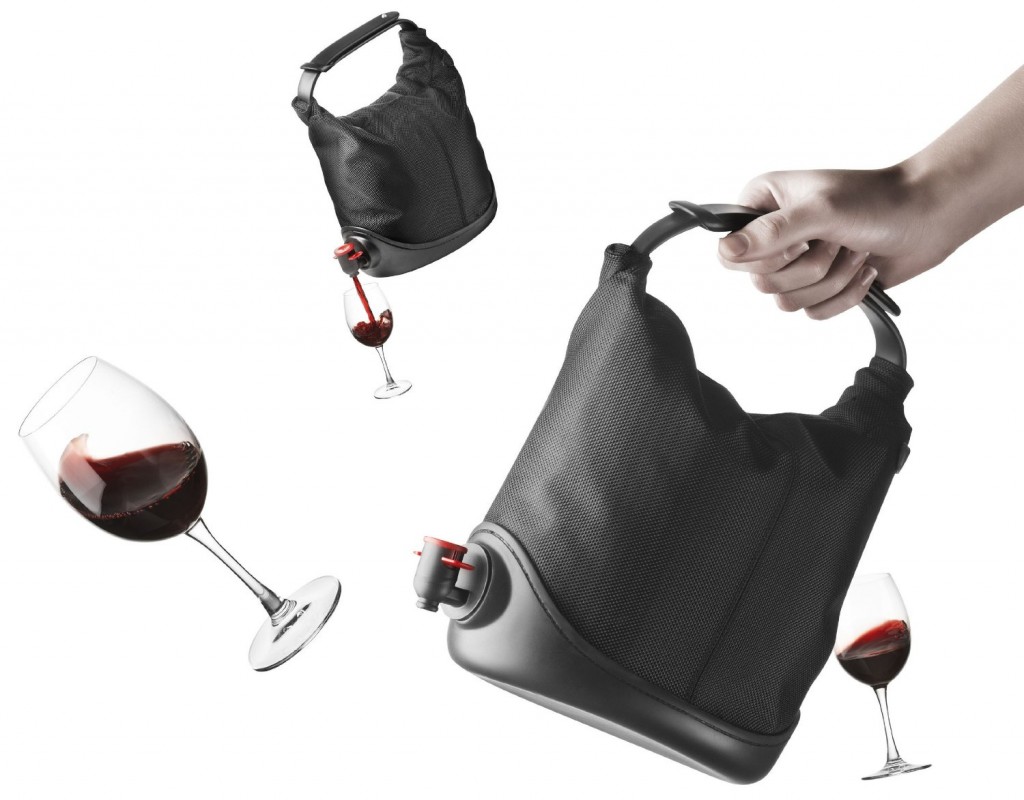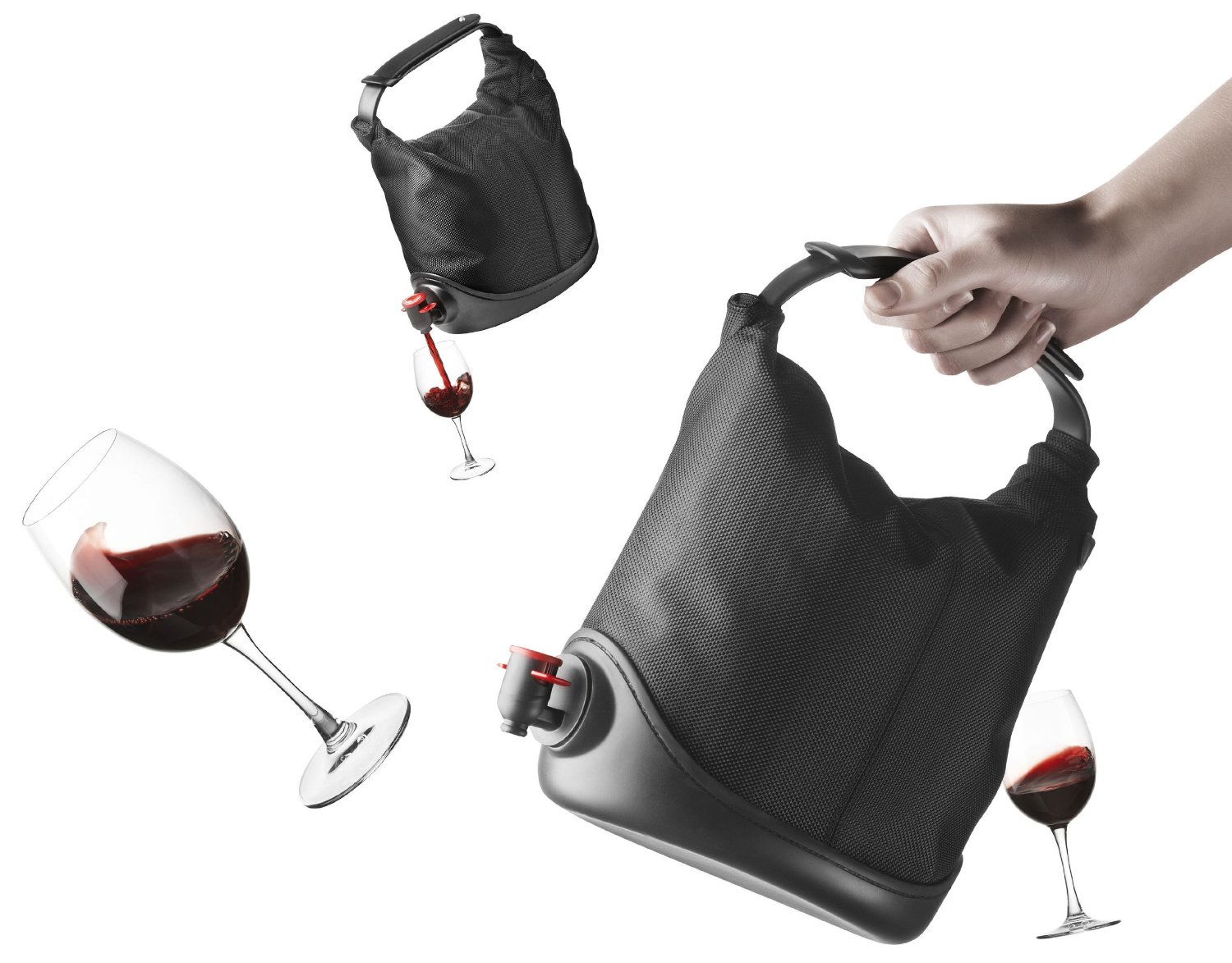 (source: AMAZON)
It's a coat for your winebox! Who else just felt faint and needed to be fanned?!
This wine coat is designed for a wine bag from a 31 Bag-in-Box

The opening fits all standard taps and it's easy to lift and carry by the broad, soft rubber belt

The size can be adjusted by rolling or folding the belt and it stands stably on a non-slip rubber base

If the wine is to be served chilled, there is room for a cold pack

Fill with any beverage you like when used with disposable Beverage Bag (sold separately)
Baggy Wine Coat gives the popular Bag in Box wines a casual but stylish look. Simply take the wine bag out of the box, place it in the Baggy Wine Coat and close the flexible top. There is room for an ice pack too, if you prefer to have your wine chilled. A rubber bottom makes sure the Baggy Wine Coat does not tip over – neither on the dinner table, nor on the lawn. If you want to take your wine with you, just grab the handle and go! A handy and aesthetic solution for all bag-in-box wines! Do you want to use the Baggy Winecoat for drinks other than boxed wine? Check out the disposable Beverage Bag! Now you can serve your own cocktails, juices, and other drinks in the stylish Baggy Winecoat!
To the great outdoors and don't forget your Winecoat tote!