I still use a broom for quick jobs in the kitchen or around the dryer in the garage. Is that antiquated of me?
If you do too, then you know the worst part of using a broom is the tangled dust bunny mess that can be left behind in the bristles. While I'll clean it, I don't like it.
~shudder~
~ A gentle reminder: OMT! uses Amazon referral links. When you do your shopping through the Amazon links on this page, you support the blog at no cost to yourself. It's much appreciated!~
Imagine my delight, when I stumbled upon this: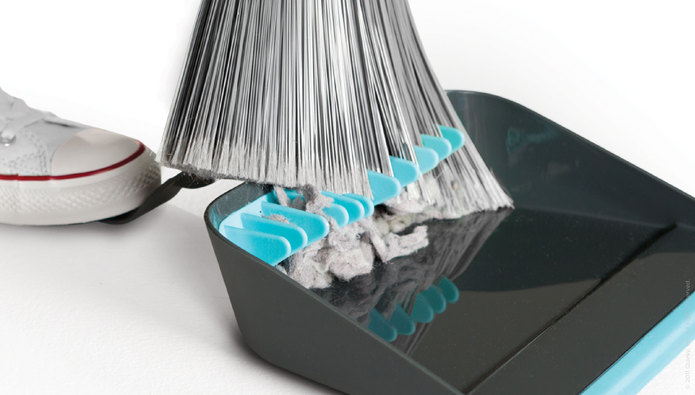 (photo credit: Quirky)
Wait…what?! There's a product that will allow me to remain hands-free of dem nasty bunnies?

Yes, please.
FINALLY!
I see my fellow sweepers tearing up in anticipation of a clean broom post-sweep without ever having to lay a hand on God-knows-what deep in those bristles. The days of sweeping, then pretending we don't see that nasty mess clinging to the broom, while averting our eyes as we quickly put it back in the closet (Rule #452: if you can't see it, it doesn't exist)…ARE OVER!
Neeeeed it? Love it? Gotta have it? Click this LINK and enjoy.