Will it Waffle?
What? You know…if you cook it in a waffle iron, will it be edible?
~ A gentle reminder: OMT! uses Amazon referral links. When you do your shopping through the Amazon links on this page, you support the blog at no cost to yourself. It's much appreciated!~
Hmmm, good question. This book, Will It Waffle, answers that burning question.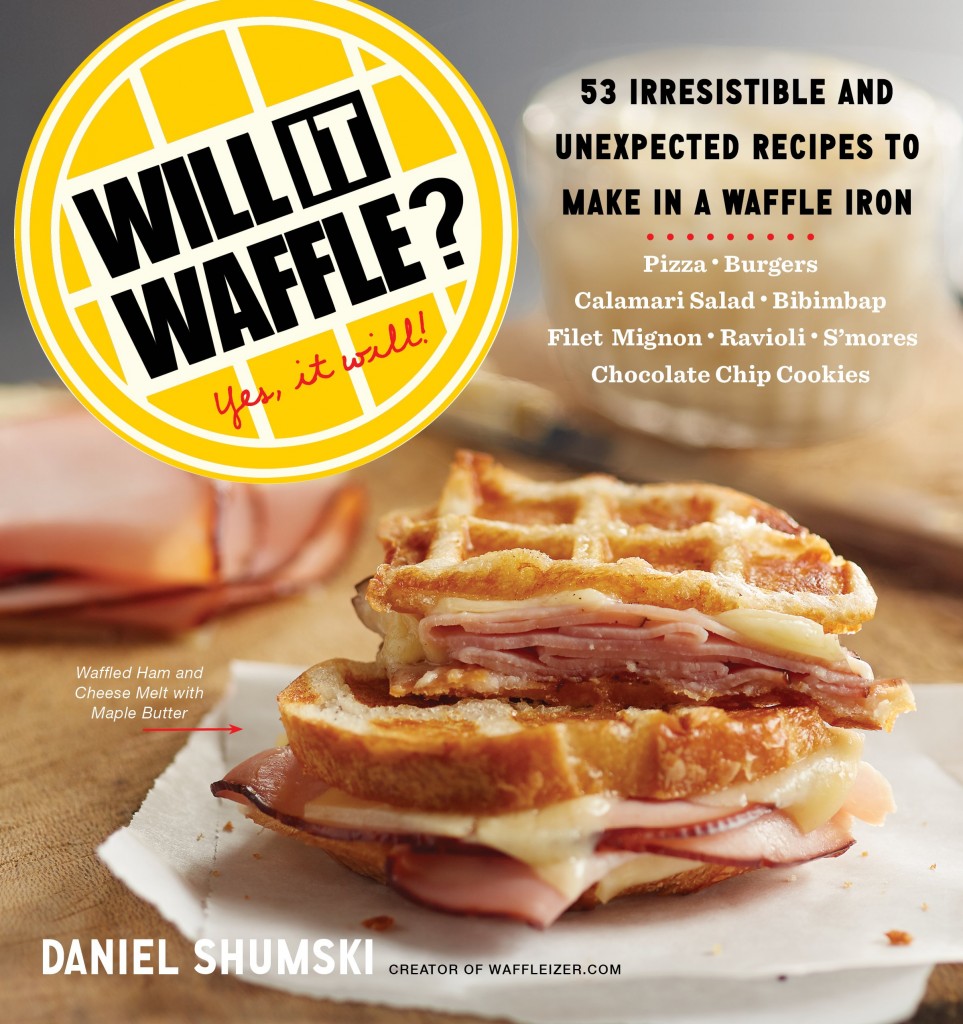 (image source: AMAZON)
Oh, meohmyoh!
Here's the thought behind the book:
How many great ideas begin with a nagging thought in the middle of the night that should disappear by morning, but doesn't? For Daniel Shumski, it was: Will it waffle? Hundreds of hours, countless messes, and 53 perfected recipes later, that answer is a resounding: Yes, it will! Steak? Yes! Pizza? Yes! Apple pie? Emphatically yes.
Seriously drooling just thinking of the possibilities.
Mr. Shumski is a waffle iron chef (who knew?!) and has perfected everything from breakfast to main dishes in the waffle iron. The book includes 53 recipes and they are spectacular. Waffled Sweet Potato Gnocchi? It's in there. Waffled Onion Rings? In there. Waffled Apple Pie? OMGosh, in there!
[Tweet "If you cook it in a waffle iron, will it be edible? So much YES!, says @will_it_waffle"]
If you're anything like me, you use your waffle iron maybe three times a year then stick it back in the cabinet. Now, I want to use mine more. You?
BTW: this is my personal waffle iron. I've had it for years and will entertain a long ugly cry when it goes to waffle iron heaven.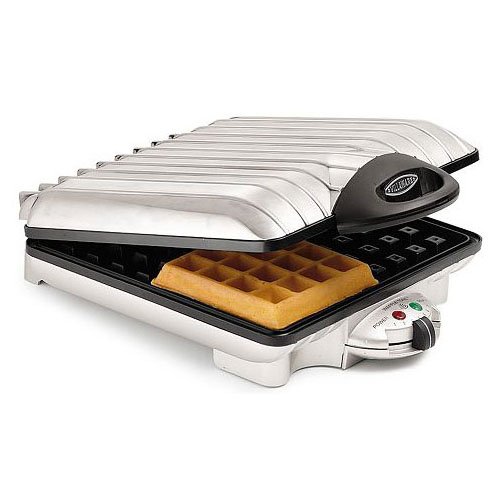 (image source: AMAZON)
Look at those deep waffle wells. Can't you imagine all the yumminess that is waiting to be created with Daniel's book?

Need a fun birthday gift idea for a foodie? BAM! Need a Valentiney present idea? BUH-BAM! Need an I've-been-good-I'm-gonna-treat-myself idea? BAMMITY BAM!
If you want to give Daniel a shout-out, you can do so on his Facebook page HERE.
Will It Waffle?
Yes, yes it will, baby.