Say what now? First, I bring you the fun-time Bunsen burner Breaking Bad-esque siphon coffeemaker and now an updated siphon coffeemaker that you use on your stovetop? Yes, my babies, yes.
Coffee drinkers rejoice! You can now have a bit of theater with your superior cup o'joe. Ain't it soooo-PHIS-ticated?! (the answer, again, is yes, yes it is.)
~ A gentle reminder: OMT! uses Amazon referral links. When you do your shopping through the Amazon links on this page, you support the blog at no cost to yourself. It's much appreciated!~
Hang with me for a minute while we take a peek at this beauty: Yama Glass Stovetop Coffee Siphon Coffeemaker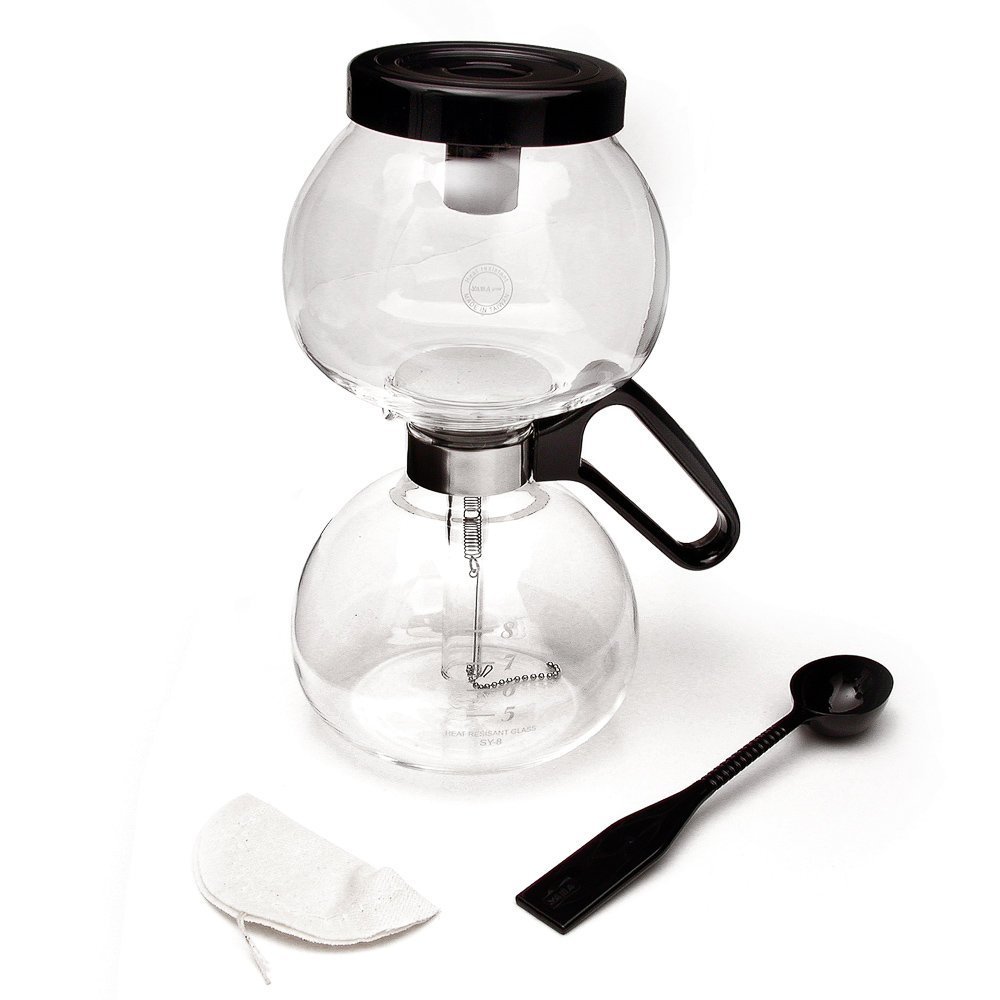 (source: AMAZON)
PRODUCT DEETS:
One of my first concerns when looking critically at the design, was how easy is it to clean? Judging from the reviews: very easy. I don't need to add another hard to clean appliance to my countertop/life. Big score.
I'm one of those coffee drinkers that grinds her own beans (SNOB!) and doesn't like to mix flavors without thoroughly cleaning my grinder (SNOB!) and never puts her beans in the freezer to ensure a great cup time after time (SNOB!). The siphon method has intrigued me (even though I have yet to try it) because it follows my idea of what makes a consistently transcendent cup of coffee attainable (I'm sorry. We coffee SNOBS! talk in this ridiculous manner, sometimes while wearing a beret…or as we call it in our house: a jaunty little hat).
I'm dying to know if any of you have a siphon coffeemaker or if you've had a cup with this method.
Anyone?
In any case, I hope Santa is paying attention as he lounges on the beach today.
Happy Brewing, Y'all!