This is what being a grandparent is all about: finding the coolest stuff to spoil our grands.
Fine. It's not totally what being a grandparent is all about, maybe not even close, but it rates BIG in my spoil-them-rotten-to-get-even book. I fully acknowledge I'm still new at this, but lookie what I found: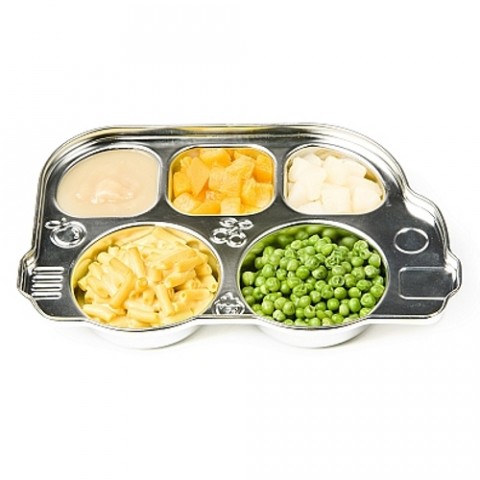 [source]
Here's the site's blurb:
Make mealtime fun even for the picky eaters with this Kid and eco -friendly stainless steel platter.
* Five separate compartments – perfect for introducing the five food groups.
* Divided compartments prevents food from sliding and mixing.
* Nontoxic, worry-free mealtime solution.
* Made with highest quality food grade type 304 stainless steel.
* Stain resistant.Durable construction.
* Dishwasher safe.
* BPA, Phthalate, PVC and Lead Free.
Caution: Not for use in microwave or ovens. Use caution when handling stainless platter in extreme temperatures.
~ A gentle reminder: OMT! uses Amazon referral links. When you do your shopping through the Amazon links on this page, you support the blog at no cost to yourself. It's much appreciated!~
Click Here to order.
And if you must, get an extra setting for you, so your grand doesn't eat alone.