Seriously, I want to play with my food now.
~ A gentle reminder: OMT! uses Amazon referral links. When you do your shopping through the Amazon links on this page, you support the blog at no cost to yourself. It's much appreciated!~
For the boys: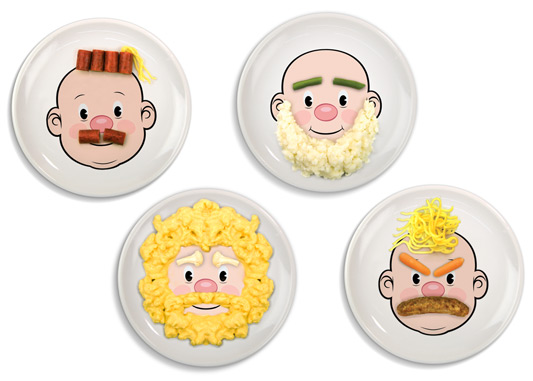 source: Amazon
For the gals: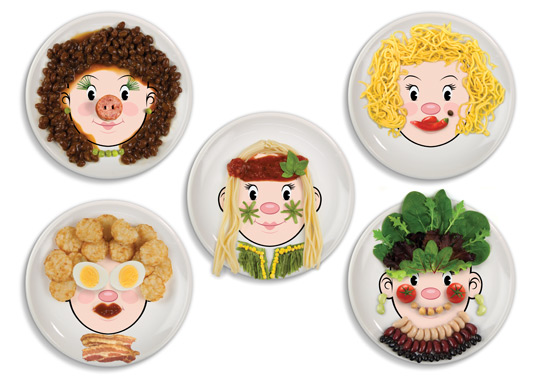 source: Amazon
Picky eaters may find that eating their veggies is easier when a little fun is involved. May…. It's worth a shot, right?
Here's some product info: Fred and Friends. Here's a chance to play with your food and exercise your creativity at the same time. So bring on the mash potatoes and peas-the possibilities are endless. Food Face is mid sized (9-inch diameter) and crafted from hitel quality, food safe, high fire ceramics Individually gift boxed with lots of inspirational food art.
Gonna have to make sure I have a set on hand for when E gets a bit bigger!
(or I may just start my Christmas shopping….now!)
Want 'em? Click . HERE
The boy's plate is on sale! Order HERE.