Flashlights are boring. Or, are they?!
Not rhetorical! An actual question!
Allow me: NOT BORING! As long as you have the right one.
~ A gentle reminder: OMT! uses Amazon referral links. When you do your shopping through the Amazon links on this page, you support the blog at no cost to yourself. It's much appreciated!~
I present the best flashlights we've ever owned: Duracell Durabeam Ultra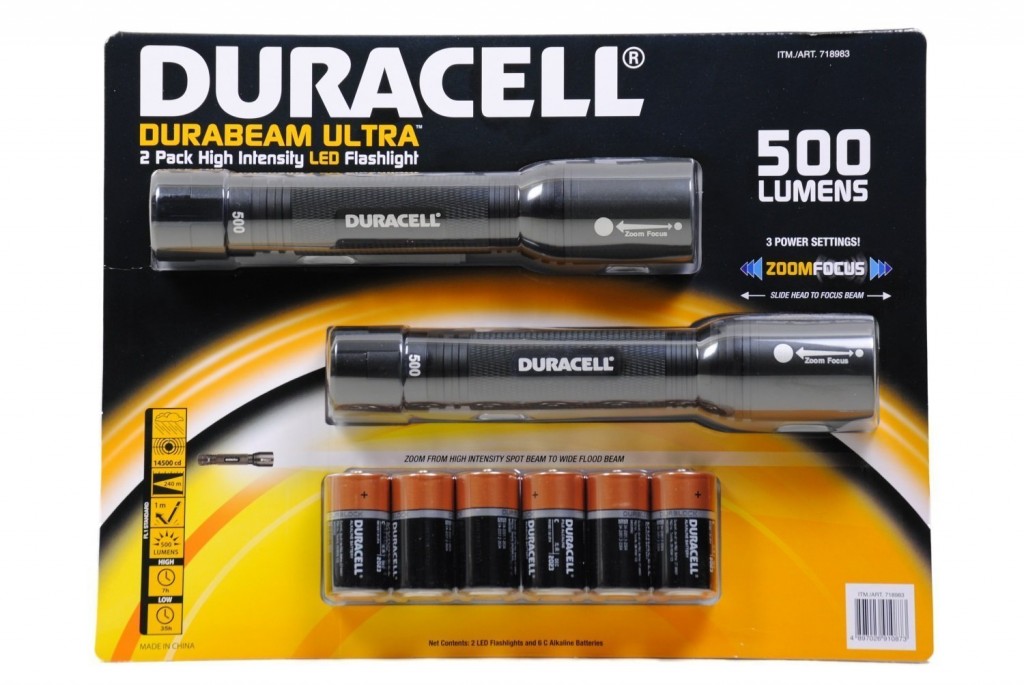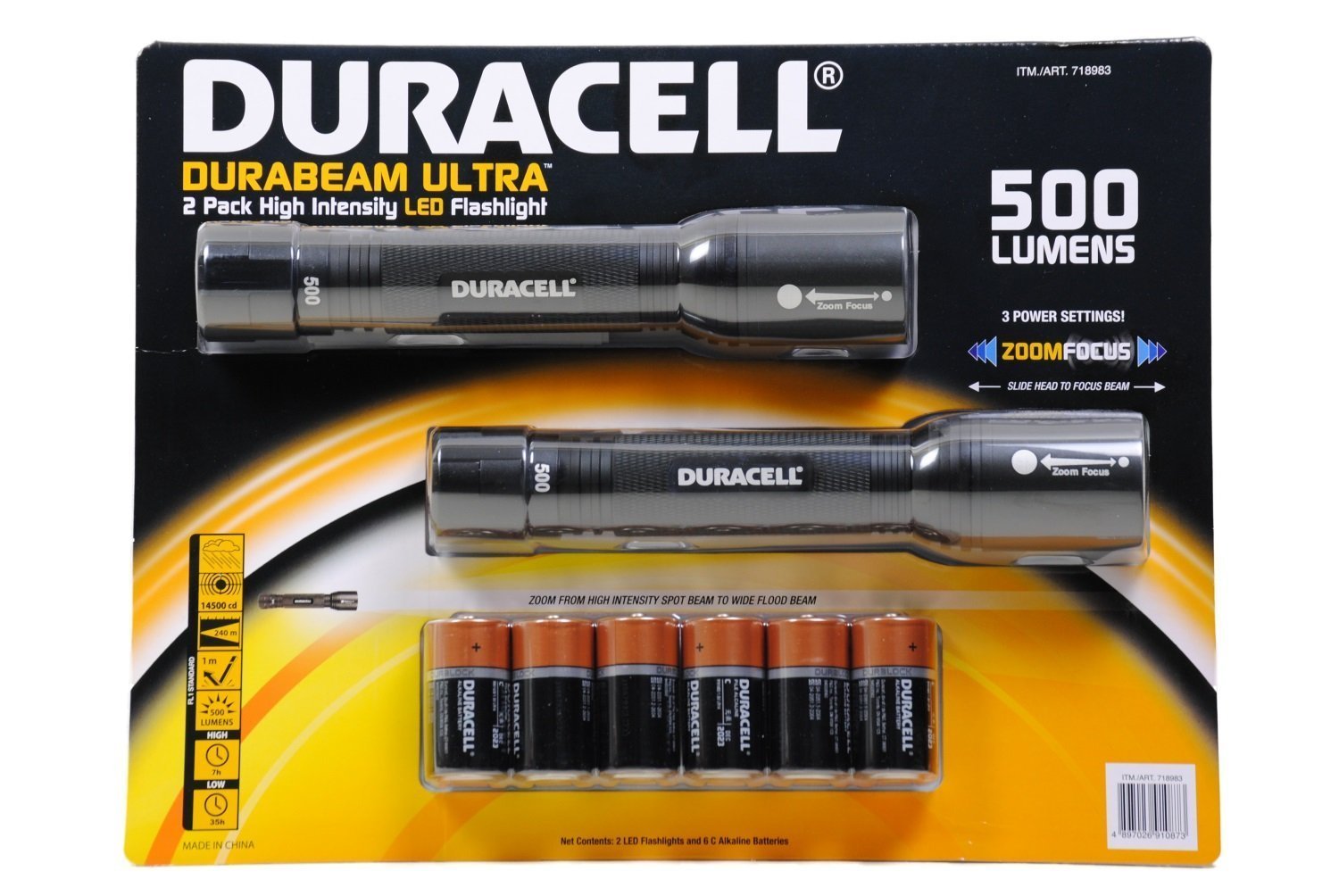 (Source: Amazon)
PRODUCT DEETS:
High Intensity Tactical 500 Lumen- LED Flashlight

Zoom Focus- Slide Head to Focus Beam

3- Power Settings, Low, High and Strobe

Powered by (THREE-3-THREE) Duracell C Cell Alkaline Batteries
Yes! They work off of C cell batteries, with an average battery life of 35 hours. Love that about them.
I know flashlights aren't sexy or hip and you can't eat them, but you'll have to trust me when I tell you this: We tossed all our old flashlights (even one that took a GIANT CELL 6v) and replaced them with these. They are that good.
For the lumen uninitiated, 500 lumens is a lot of light. After we got these, I turned off all the lights in the house to see how illuminated things would be with just one of the flashlights on. To say I was blown by the performance is putting it mildly. I was so impressed, that I went from room to room, oooing and ahhhing at ALL THE LIGHT, as I pretended we were without electricity.
The flashlights are also telescoping and able to focus to a smaller field, if you need it. After the illumination, the feature I like best is that you can set it on its end and it won't fall over. If the electricity does go out, I'll turn it on, set it on a flat surface with the light pointed to the ceiling and be able to see ALL THE THINGS! It's fairly sturdy, so unless bumped, it won't fall over. You can set it up and go about your business with no fear of not being able to see properly.
SAFETY BONUS: This is a sturdy, but not overly heavy flashlight. If you keep one in your vehicle, it can also double as a baton. No, not the twirling kind, silly. The knock-them-senseless-if-need-be kind. No lie. This simple flashlight means business.
I'll end with a funny story: One night Dexter was barking his fool head off at something he could see out the front window. Garry looked out the window, but couldn't see anything. He grabbed the flashlight and scanned the street from within our house. A few minutes later his phone rang, with a startled neighbor asking why he was shining that bright light into his living room. ~snort~ Garry apologized about the inadvertent light shining, explaining he was looking for whatever the dog was barking at. When he got off the phone we both laughed.
Me because: boys and their toys!
Garry because: THE LIGHT WENT ALL THE WAY INTO THEIR HOUSE!
Yep. That. Good.
Happy Shopping!